Hutton jailed for 15 years
Amanda Hutton has been sentenced to 15 years in prison after being found guilty of the manslaughter of her four-year-old son, Hamzah Khan.
Judge Roger Thomas told Amanda Hutton that she had failed "in that most basic and fundamental requirement that is upon every parent, to feed her child adequately".
From all the evidence that I have heard, I have no doubt that the reason for you purposefully keeping Hamzah away from everybody was because you were failing to nourish him and provide him with even the most basic food.

The most telling and awful fact in this case that speaks volumes about how you starved Hamzah is that when his mummified remains were found, he was comfortably clothed in a baby-gro which was designed for a six to nine-month-old child.

Moreover, he was found in a cot wearing, at the age of four-and-a-half years, a nappy.
– Judge Roger Thomas QC
Judge Thomas told Hutton that she "must be regarded as a real danger to any child with whom you may live, or in any way have care of in the future".
He said the manslaughter of Hamzah involved "failing to provide him with anything like adequate nourishment over a long period of time - in short you starved him to death".
Read: How did a boy starve to death in 21st century England?
He said the child cruelty charges relate to a period of nearly three years when she forced her children "to live in quite appalling conditions of squalor which understandably shocked even the most seasoned police officers" who visited her home.
Advertisement
Calendar
Hutton showed no emotion as she was led from the dock. Judge Roger Thomas QC said the children were found in a situation that was "breathtakingly awful". He told her:
The details of your wicked conduct have been displayed in such awful detail over the past three weeks in the trial that concluded yesterday ...

The offences demonstrate a most fundamental and serious breach of any duty that an individual in decent society can owe to others - namely the duty that a parent owes to her or his young children to take proper care of them.
– Judge Roger Thomas QC
Amanda Hutton's eldest son Tariq Khan, 24, was given a two-year suspended sentence for preventing the burial of his younger brother.
by Damon Green - ITV News Correspondent
Amanda Hutton's sentence comprises 12 years for manslaughter, 30 months concurrent for preventing burial and three years for cruelty.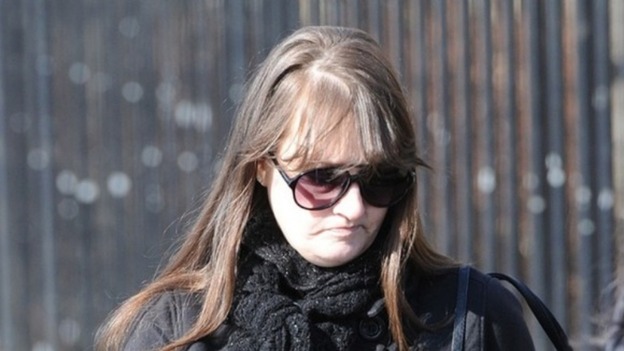 Amanda Hutton has been sentenced to 15 years in prison for starving to death her four-year-old son Hamzah Khan, preventing the burial of his body and neglecting five of her other children.
Read: How did a boy starve to death in 21st century England?
Advertisement
Judge Roger Thomas QC has told the court that the role of various agencies in failing to pick up on Amanda Hutton's conduct will not form part of today's sentencing exercise.
One of Amanda Hutton's neighbours alerted social services to her concerns about the family six months before Hamzah's body was found, the judge has heard.
Paul Greaney QC, prosecuting, said the neighbour contacted social services in March 2011 as she was concerned about things she had observed.
The woman, who cannot be named, said she did this because of children crying and not being comforted, threatening voices towards the youngsters, blinds never being open and children not playing outside.
Calendar
A paediatrician who visited the house after Hamzah's body was found, said the state of the property was overwhelming. Pictures show rooms knee-deep in discarded vodka bottles, waste food and rubbish. The doctor said it was the "most extreme example of neglect" she or her colleagues had ever seen.
Hutton has pleaded guilty to five charges of neglecting her five school-aged children. She was convicted of starving her son Hamzah to death yesterday.
Calendar
Bradford Crown Court has heard that when Hamzah died, his eldest brother Tariq told his mother that something needed to be done, but Amanda Hutton told him that if he told anyone, she would kill her five other children.
Load more updates
Back to top