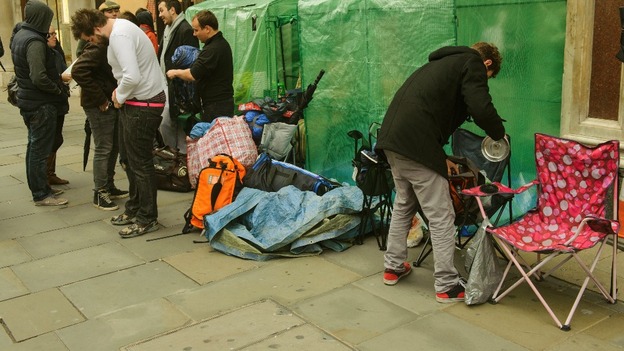 Fans who have been queuing for up to three days will finally be able to get their hands on the new iPhone when it goes on sale later this morning.
Some began queuing as early as Monday evening to buy Apple's latest model, the futuristic 5S handset which is equipped with a fingerprint scanner.
The device, which comes in gold, silver or "space" grey, is expected to fly off the shelves but it is unclear whether the colourful 5C will have the same reception.