NHS to hire 'high fliers'
Health Secretary Jeremy Hunt is announce new measures to hire 'high flier' managers. Hunt is to explain plans to turn around 11 hospitals put in special measures after the Mid-Staffs scandal.
Doctors and managers from some of England's flagship hospitals are to be sent in to failing hospital trusts to try to improve standards. Some 11 areas have been placed into special measures and will now get extra help.
ITV News Medical Editor Lawrence McGinty spent the day at the George Eliot Hospital NHS Trust in Nuneaton to find out how:
The Chief Executive of the George Eliot hospital trust has said that the hospital is 'excited about the work to be done' at it was announced that the George Eliot is one of eleven under performing hospitals which will be paired with a more successful hospital to try and bring its standards up.
Background: 'Elite' hospital heroes get set to mentor the bad
Kevin McGee said: "We're really positive about the work that we're doing....I think that working with the QE and Dame Julie Moore and her team we can make further improvements. So we're really excited about the work that has to be done."
Read: Full list of hospitals Jeremy Hunt is trying to turn around
Advertisement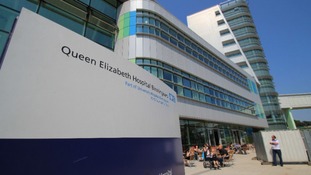 Jeremy Hunt plans to send in the shock troops to try and use the best hospitals to turn around those that are under performing.
Read the full story
The 11hospitals put in special measures in the wake of the scandal over standards at Mid Staffordshire NHS Foundation Trust and Keogh Review will be partnered with the best NHS trusts and managers in a scheme that echoes the 'super-heads' programme to turn around failing schools.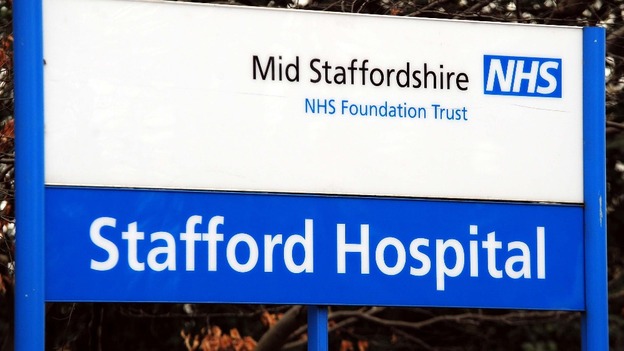 The mentor hospitals will be paid for the work, which will help back-fill management posts according to Jeremy Hunt, and will have access to a special incentive fund.
The Health Secretary said the plans signalled a change from the past when management consultants would be paid to write reports on failing hospitals. The new method would result in practical changes, he said.
The Health Secretary has said that the new leaders of the NHS should come from both within the service and outside as he wants to, 'seek out fresh talent wherever we can find it.'
If we want this country to be a world-leader, we need a world-leading health service led by the very brightest and best, so I am ambitious about seeking out fresh talent wherever we can find it.

Mediocre management and lack of clinical leadership were key contributors to the tragedy at Mid Staffs. We are determined to learn that lesson, and train strong leaders to drive up standards across the NHS through this cutting-edge programme.
– Jeremy Hunt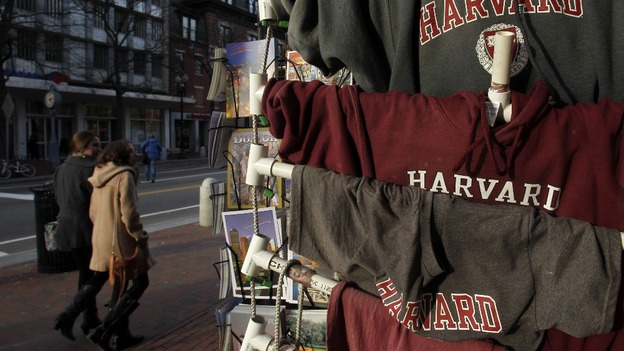 Eight weeks of the new NHS 'high fliers' scheme will be held at a leading business school with discussions ongoing with UK business schools as well as Harvard in the US, insiders said.
Advertisement
A new scheme to help find the future leaders of the NHS aims to recruit 'high fliers' both from within the NHS and elsewhere.
The 10-month long programme will start in the spring
It is thought £10m a year will be spent on the programme but there is no course head count yet
Eight weeks of the course will be held at a leading business school
The programme includes a six-month posting to a top performing NHS Trust with the recruits in a job and receiving a salary
A one-month placement with a top firm is also included - and discussions are ongoing with firms such as BT, Microsoft and FirstGroup
After completing the course participants must stay with the NHS for two years - or pay back fees if they leave early.
A new leadership programme is being announced by Jeremy Hunt today. The scheme will designed to attract future leaders and hopes to bring more doctors and other medical staff in to the management of hospitals.
A health source said:
This won't be existing chief executives given remedial training and it won't be recent graduates or youngsters showing promise.

These are senior clinical people in the NHS and high-fliers who want to get to the top.
Speaking to Daybreak the Health Secretary has said that the new 'Ofsted-style' inspections of hospitals will help transparency throughout the NHS.
This week the new chief inspector of hospitals started his first inspections and this is a completely transparent Ofsted-style regime. What that means is that there is then huge pressure on people like me and NHS leaders because I'm coming in and being interviewed by you and you're saying 'well how are you getting on? Are these hospitals being turned round?

And that creates the pressure that means finally something is being done.
– Jeremy Hunt
The best managers are "often doctors" and the NHS is in dire need of "more brilliant managers" if it is going to overcome recent scandals regarding appalling patient care, the Health Secretary has said.
Speaking to Daybreak, Jeremy Hunt said he wants to "encourage" doctors who "could become fantastic managers" to take on extra responsibility.
Load more updates
Back to top