8 arrests over £1.3m bank theft
Eight men have been arrested in connection with a £1.3 million theft by a gang who took control of a Barclays Bank branch computer system.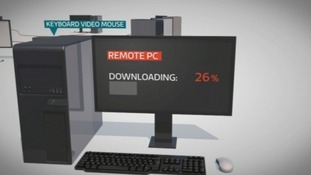 Eight men have been arrested over a £1.3 million theft by a gang who took control of a Barclays Bank branch computer system.
Read the full story
Recently a very senior official at the Bank of England said that four of our biggest banks had said to him privately that cyber security was the biggest threat that they faced now.
So, not another financial crisis, not the eurozone exploding, or any of those kinds of things, but cyber security was the biggest threat that they face.
It's clear the banks are trying to take this seriously, the police are also trying to take it seriously too, but as technology moves so quickly and gangs try to get round any kind of loophole, this is a really serious issue now.
It's important to say that neither in the Barclays case or the Santander case that any of us lose out on any cash but it's a growing risk and something that is having to be taken very seriously now.
Advertisement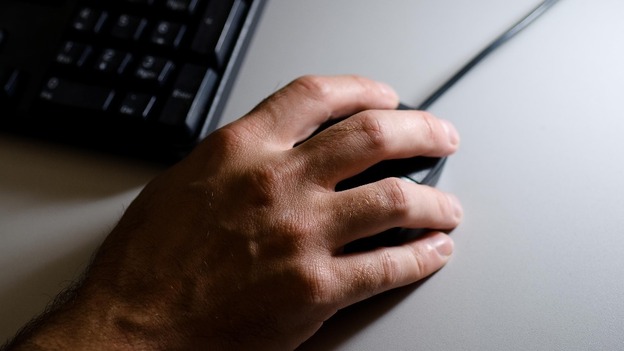 Detective Superintendent Terry Wilson, head of the Metropolitan Police's central e-crime unit, said: "This was a highly-organised criminal network with each individual filling a specific role.
"All criminal networks have a head and we very much believe we have now apprehended our 'Mr Big' as part of this operation.
"We believe this has put a major dent in this alleged criminal network's ability to commit cyber-crime in this country. We believe this was a top-tier criminal network."
Barclays has no higher priority than the protection and security of our customers against the actions of would-be fraudsters.

We have been working closely with the Metropolitan Police following a security breach at our Swiss Cottage branch in April 2013. We identified the fraud and acted swiftly to recover funds on the same day.

We can confirm that no customers suffered financial loss as a result of this action.
– Alex Grant, Barclays managing director of fraud prevention
Police believe the gang that targeted Barclays had a "control room" in Seymour Place, Marylebone, central London.
The Barclays theft is being dealt with by the same investigation team that is dealing with the Santander attempted robbery.
A gang is alleged to have tried to use the KVM gadget to take control of all the computers at a branch of Santander in Surrey Quays shopping centre in south east London.
The attempt failed and the Spanish bank said they were unable to steal any money.
A keyboard, video and mouse switch - known as a KVM - is a hardware device which is used legitimately in business to allow users to work remotely on their computer systems.
It allows a user to control multiple computers from one keyboard, video monitor and mouse.
Advertisement
Cash, jewellery, drugs, thousands of credit cards and personal data have been seized in searches at addresses in Westminster, Newham, Camden, Brent and Essex.
Detectives described one of the addresses in central London as the fraudsters' control centre.
Those responsible for this offence are significantplayers within a sophisticated and determined Organised Criminal Network, whoused considerable technical abilities and traditional criminal know-how toinfiltrate and exploit secure banking systems.
– Detective Inspector Mark Raymond of the Met's PCeU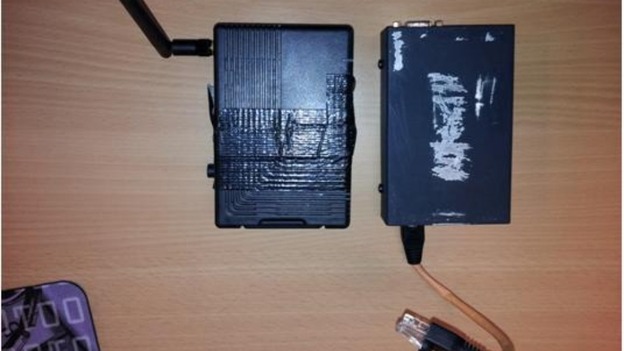 A KVM device, which allows users to work remotely on a system, and 3G router were found connected to a computer at the Swiss Cottage branch in north London.
A male purporting to be an IT engineer allegedly accessed the branch the day before the theft and attached the KVM device, Scotland Yard said.
This allegedly allowed a group to remotely transfer money to a predetermined bank account.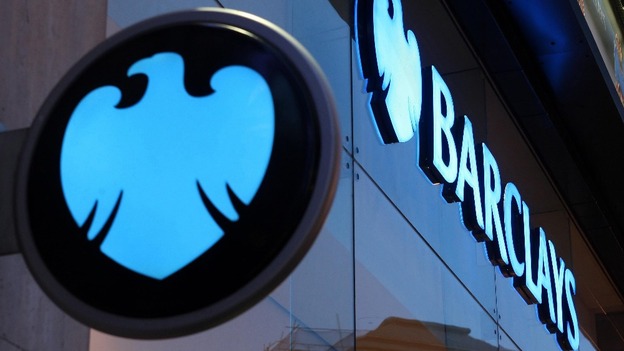 Barclays Banks reported a £1.3 million loss from its Swiss Cottage branch in April 2013 and an investigation was launched, Scotland Yard said.
The men, aged between 24 and 47, were arrested in connection with an allegation of conspiracy to steal from Barclays Bank and conspiracy to defraud UK banks, Scotland Yard said.
They remain in custody at a London police station.
Load more updates
Back to top