Iran must match its new talk of improving relations with the international community with actions, William Hague said after meeting his counterpart Mohammad Javad Zarif on the sidelines of the UN General Assembly in New York.
The Foreign Secretary urged Iran to take "concrete steps" to address concerns over its behaviour after talks which covered the country's nuclear programme, human rights and the conflict in Syria - where it supports the regime of President Bashar al Assad.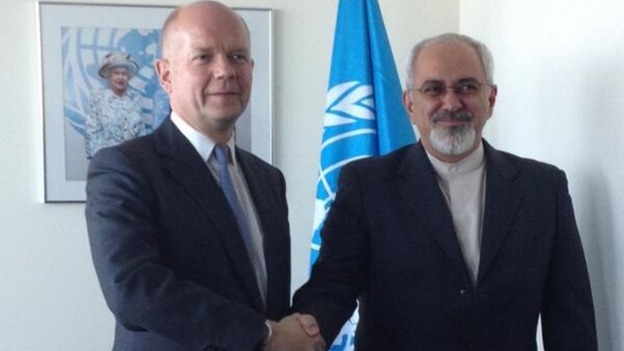 Mr Hague said after the meeting: "The United Kingdom does not seek a confrontational relationship with Iran and is open to better relations.
"The United Kingdom welcomes President Rouhani and Foreign Minister Zarif's recent statements about Iran's wish to improve its relations with the outside world.
"The time is now right for those statements to be matched by concrete steps by Iran to address the international community's concerns about Iran's intentions."