Mandelson attacks energy plan
Lord Mandelson has warned that Ed Miliband's plan to freeze energy bills risks taking Labour "backwards."
Alastair Campbell has expressed disagreement over Peter Mandelson's criticism of Ed Miliband's energy plans.
Peter M wrong re energy policy being shift to left. It is putting consumer first v anti competitive force. More New Deal than old Labour
Lord Mandelson has claimed that Ed Miliband risks accusations of taking the Labour party backwards with his pledge to freeze energy bills.
As a result of the speech, I believe that perceptions of Labour policy are in danger of being taken backwards.

At the business department I tried to move on from the conventional choice in industrial policy between state control and laissez-faire.

The industrial activism I developed showed that intervention in the economy – government doing some of the pump priming of important markets, sectors and technologies – was a sensible approach.
– Peter Mandelson
Advertisement
After this week's policy announcements at the Labour Party conference, Ed Miliband will be hoping to have improved his position in opinion polls.
ITV News' Deputy Political Editor Chris Ship has visited Hastings - which Labour hopes to win back from the Conservatives - to find out residents' views on plans such as freezing energy prices and building a million new homes.
The Labour leader Ed Miliband has dismissed "scare stories" from Britain's major energy companies in response to his proposals to freeze gas and electricity prices.
The UK's biggest energy supplier, Centrica, has warned the plans could lead to potential blackouts.
But Mr Miliband insists he would hit the "re-set" button for a whole industry as "somebody's got to call time on a market that is not working".
ITV News' Political Editor Tom Bradby reports.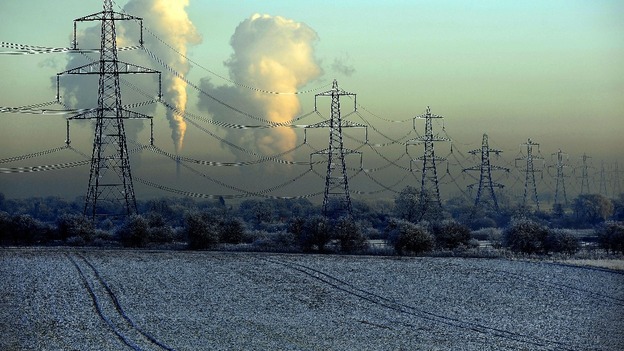 Ramsay Dunning, general manager at Co-operative Energy said: "It's no surprise to see the Big Six objecting to Ed Miliband's pledge to freeze energy prices from 2015 until 2017. The British energy industry has been in the grip of a stranglehold by these companies for far too long.
"We believe it doesn't have to be this way and something has got to change to help energy customers all over the UK who are not only confused and deprived of any real choice but worryingly for many, unable to pay their energy bills."
"Somebody's got to call time on a market that is not working," Ed Miliband told ITV News political editor Tom Bradby today, speaking about his plans to tackle household energy prices.
The Labour leader said a two-year price freeze would allow a Government to "get in place a new regulator who can do precisely what the current regular can't - which is when wholesale price reductions aren't passed on, cut people's prices."
Advertisement
Alistair Phillips-Davies, chief executive of energy firm SSE, has written in response to Ed Miliband's open letter which urged suppliers to be "part of the solution not the problem."
He said:
I too have a solution, but mine allows businesses to function sustainably, investment to keep coming and to knock around £100 off energy bills.

In addition, it will generate savings for customers far sooner than 2015 and for far longer than 20 months - making a serious long term contribution to the cost of living.
He continued:
So here's the alternative suggestion for Ed Miliband: why doesn't Labour commit to removing the stealth taxes from customer bills?

This would go further than a simple price freeze. It would immediately cut customers' bills by over £100, potentially rising to as much as £200 in the future.

It is the great unsaid in this debate that we are all paying for successive governments' environmental and social policies through our bills.

And that is everyone, rich and poor, regardless of their ability to pay.
Culture Secretary Jeremy Hunt took to Twitter to ask if a power cut in his street this morning was an "early reaction to Ed Miliband's speech":
Power cut in my street this morning. Early reaction to @ed_miliband speech?
The Labour leader has pledged to freeze energy prices until 2017 if he becomes Prime Minister at the next General Election.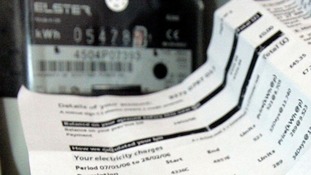 As Ed Miliband clashes with the energy giants on prices, it is worth knowing how your expensive energy bills are actually made up.
Read the full story
Shares in power giants Centrica and Scottish and Southern Energy (SSE) fell shortly after markets opened today in the wake of Ed Miliband's pledge to freeze energy bills.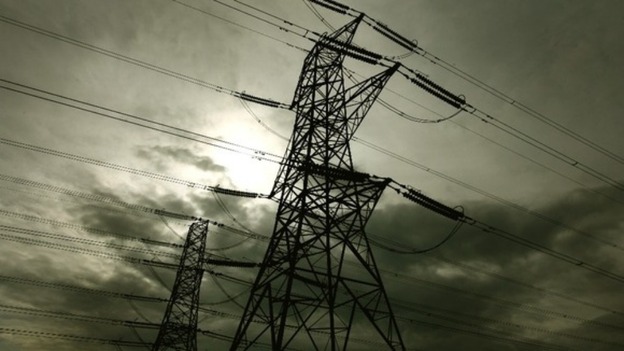 Centrica shares dropped 3.7% to £3.82, while Southern Electric and Swalec owner SSE fell 3.2% to £15.30 in a session where the FTSE 100 index opened down 0.2% at 6,561.
Load more updates
Back to top