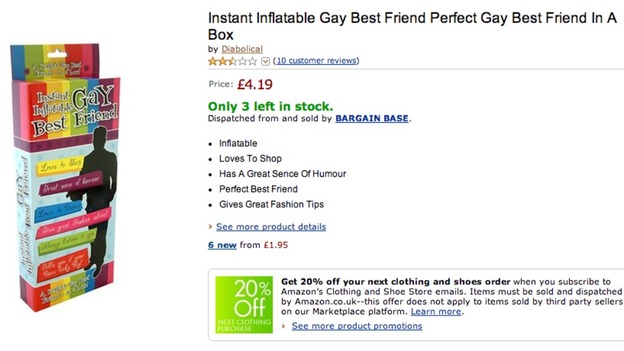 What appears to be the same product is available on Amazon, and includes descriptions such as "Loves To Shop" and "Gives Great Fashion Tips".
In the product description section of the web page, it says: "Can't find the perfect friend to patiently listen to all your problems and give you advice!? Well here he is!!
"Everyone knows someone who is in need of a caring, stylish and funny friend!!! This is a hilarious gift! All of you girlies out there would love to have someone to patiently listen to you and give you advice."
Also available on the site is a product called Grow Your Own Gay Best Friend. Amazon had yet to respond to a Press Association request for comment.