PM's £1,000 marriage tax break
Married couples will receive a £1,000 tax break from 2015, the Prime Minister has revealed.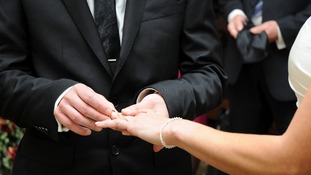 Tax breaks for married couples worth up to £200 a year will be introduced from 2015, David Cameron has announced.
Read the full story
by Rachel Reeves - Labour MP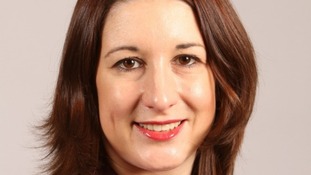 If David Cameron's so-called marriage tax break is his answer, then the Prime Minister has the wrong question.
Read the full story
Advertisement
The Prime Minister's proposal to give married couples a tax break from 2015 are a cut for some, "paid for by someone else", the Liberal Democrat Treasury spokesman said today.
Stephen Williams added:
You don't build a fairer society by using the tax system to favour one type of family over another. We should support all families, not just the minority of married ones where one person stays at home.

All relationships are surely founded on love, not the tax system. It is also not clear to me why a single person should pay more tax on their income than someone who is married.
Prime Minister David Cameron has said that married couples will receive a £1,000 tax break from 2015,
He said of the move: "Marriage is a great institution and it helps to build a good and strong society so I think its right to back marriage properly in the income tax system.
"Most other advanced industrial countries do it and we should do it too. I'm proud to be delivering on a promise I made in our manifesto."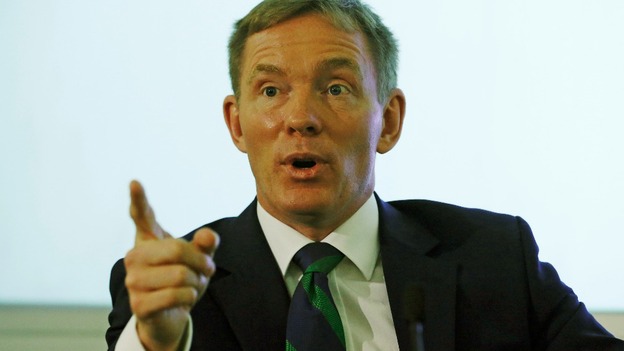 Labour MP Chris Bryant has labelled the prime minister's plans for married couples the "unmarried tax."
Writing in the Independent, he said: "This is bad policy and even worse politics.
"It is High Tory political theology from a distant era.
"It does nothing to channel public funds to where they are needed.
"The man who leaves his wife and children and marries again will get it, while the divorced wife with children soldiers on without, just because she does not remarry.
"it pretends to espouse family values, but it is offensively naïve to think anyone really marries (or indeed should marry) for £150 a year tax relief.
"So let's call it what it really is, the "unmarried tax", and make sure it follows the pasty tax, the bedroom tax and the charity tax into history."
David Cameron's plan to help married couples with a £1,000 transferable tax break from April 2015 will not benefit two-thirds of married couples, according to Labour MP Rachel Reeves.
The Shadow Chief Secretary to the Treasury, reacting to the announcement, said:
David Cameron's so-called marriage tax break won't even help two-thirds of married couples, let alone millions of people who are separated, widowed or divorced. He's so out of touch he thinks people will get married for £3.85 a week. And even for the minority who might benefit, it will be far outweighed by what David Cameron's government has already taken away in higher VAT and cuts to child benefit and tax credits. In most cases, the extra payment will be paid to men, even though it is women who have disproportionately lost out so far.
Read: Cameron finally commits to tax break for married couples
Advertisement
Shadow chancellor Ed Balls tweeted:
With David Cameron, the truth is always so different from the spin - 2/3 of married couples won't benefit from his tax break (nor widows)..
Of course it's insulting that £3.85 a week would persuade anyone to get married. And the money will be paid mainly to men not women..
A Conservative Party explanation of the marriage tax break proposal gave an example of the type of couple that would benefit:
Clare and Chris are a married couple. Chris works full-time and earns £25,000 a year, while Clare works three days a week and earns £9,000 a year.

By 2015-16 they would both be expected to have a tax-free allowance of £10,200.

They go online and register for the new marriage tax allowance. Clare transfers £1,000 of her allowance to Chris.

In 2015-16, this means Chris now has a tax-free allowance of £11,200, while Clare's is £9,200 – and saves the couple £200 a year.
– Conservative Party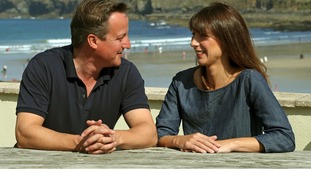 The Prime Minister has finally committed to a tax break for married couples in a quite personal newspaper article.
Read the full story
Writing in the Daily Mail, David Cameron explained how the £1,000 marriage tax break would work:
From April 2015, if neither of you are higher rate taxpayers, you will be able to transfer £1,000 of your tax free allowance to your spouse.

In effect, if you pay the basic rate of tax and your partner doesn't use all of their personal allowance, you'll be able to have some of it. Most couples who benefit will be £200 a year better off as a result.

And of course this will be true if you're gay or straight – and in a civil partnership or a marriage.
Load more updates
Back to top