Shocking footage of the medical front line in rebel-held Homs
A Syrian doctor has sent an extraordinary video diary to ITV News revealing his daily battle to save lives in a makeshift hospital in Homs. He says the sick are dying "not due to medical treatment but from malnutrition and unhealed wounds."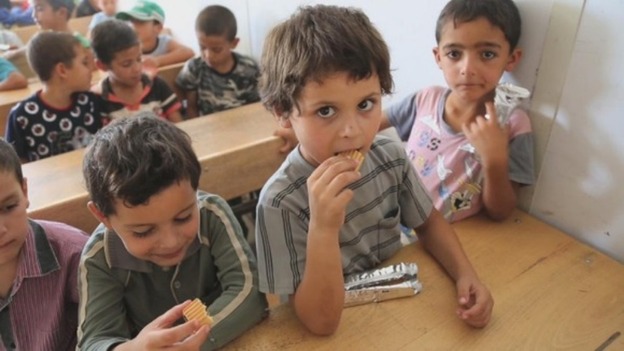 Charities are urgently appealing for donations towards the humanitarian crisis in Syria. To help you can visit:
A human rights organisation warned that Syrians are in "chronic need" of medical help after ITV News obtained a video from a makeshift hospital in Homs.
The footage exposed how doctors are forced to use out-of-date medicines and operating theatres without fresh, clean water.
Amnesty International said:
The film is another reminder of why we need to see the UN Security Council demanding that the Syrian government and armed opposition groups allow humanitarian agencies unfettered access to assist the civilian population.

This must include the Syrian government granting cross border access immediately.
In some parts of Syria these kinds of desperately ill-equipped medical centres are all that's left to provide any kind of medical care.

People are in chronic need and the medicines are running out.

Before more people die totally needless deaths, we need to see doctors, medicines and other humanitarian assistance getting into areas where they're most needed.
– Amnesty International UK Syria campaign manager Kristyan Benedict
Advertisement
ITV News has obtained shocking footage showing children dying in the hospitals in the Syrian capital Damascus in a rebel held area of the city. The footage was released alongside that of doctor in Homs that reveals the horrific conditions he and others are having to work under.
(Warning: Some viewers might find this footage distressing)
Watch the doctor's full video diary from his makeshift hospital here
37% of Syrian hospitals have been destroyed and a further 20% severely damaged, according to the World Health Organisation
15,000 doctors have been forced to flee abroad, according to the Council on Foreign Relations
Of the 5,000 physicians in Aleppo before the conflict, only 36 remain
More than 100,000 have been killed during the conflict in Syria, United Nations figures suggest
The White House said 6.8 million people are in need of assistance inside Syria
Fadi Al-Dairi, operations director at Hand in Hand for Syria, told ITV News it is "a big problem for us to get aid inside" the war-torn country.
He said: "We need to be able to enter aid more quickly. Everyone was quick enough to say 'let's go with the bombing' and if instead of going for bombing in Syria, why don't you give us some of the money you were going to spend on the war and then we could deliver aid inside."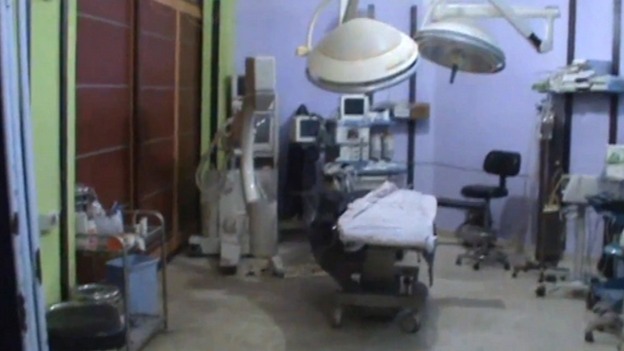 A Syrian doctor told ITV News that his makeshift medical centre in Homs is forced to use out-of-date medicine and an operating theatre without fresh, clean water.
Dr Mosab wrote: "We have to drink from polluted wells and wash in the sewage water. We eat leaves and rotten rice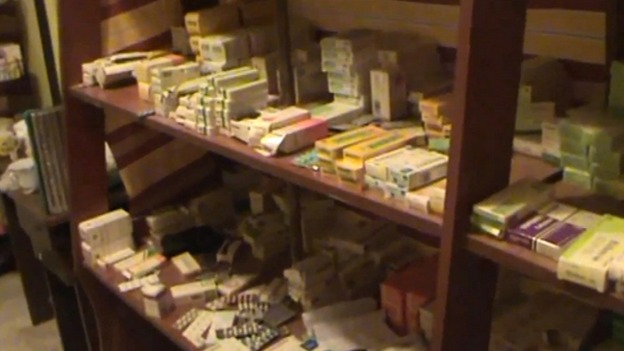 "Sick people here do not die due to medical treatment, but because of hunger and severe malnutrition, unhealed wounds, severe lack of food and absence of basic human necessities."
Watch Dr Mosab's video diary from the makeshift hospital in Homs here.
Advertisement
A Syrian doctor told ITV News that tunnels and trenches are used to rush patients across the shattered city of Homs out of sight of snipers.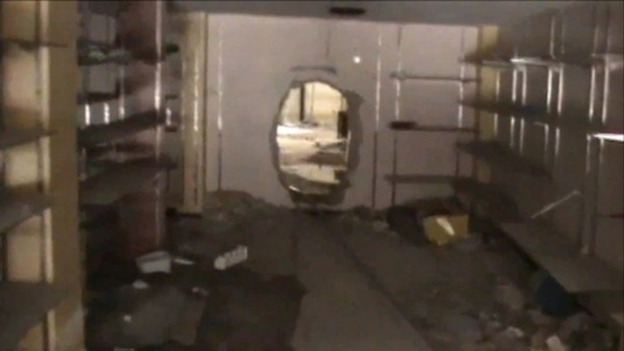 Dr Mosab sent us a video diary from his makeshift medical centre in the devastated Old City where his team are forced to use out-of-date medicine and an operating theatre without clean, fresh water.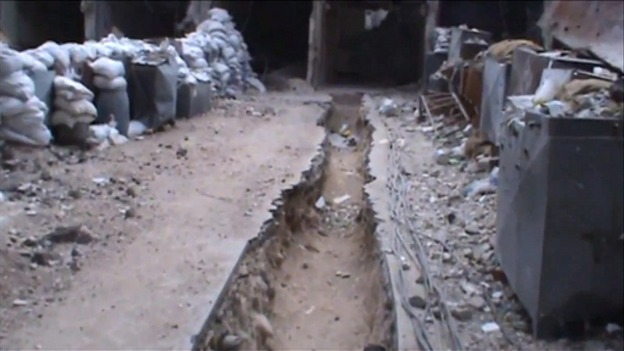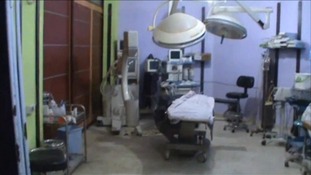 A Syrian doctor's video diary reveals the makeshift medical centre struggling to save lives in under siege Homs.
Read the full story
Back to top