US military protest shutdown
Hundreds of US military veterans gathered in Washington, DC, to demand that the country's war memorials are reopened. The memorials have been temporarily closed as a result of the federal government shutdown.
US President Barack Obama is willing to look at a proposal by congressional Republicans to extend the debt ceiling for six weeks, but insists that lawmakers end the 10-day government shutdown as well, a White House official has said.
The White House did not reject outright, but reacted cautiously, to a plan that House of Representatives Speaker John Boehner presented to his fellow House Republicans ahead of a meeting they were to hold with President Obama today.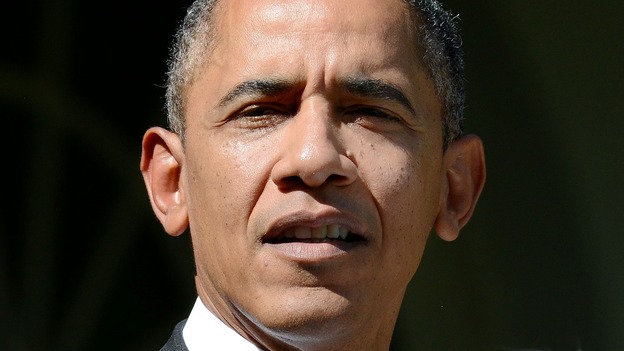 The official, speaking on condition of anonymity, insisted that Obama would not agree to negotiations over the debt limit, a primary goal of conservative House Republicans.
"Congress needs to pass a clean debt limit increase and a funding bill to reopen the government," the official added.
US President Barack Obama and Senate Republicans will meet on Friday at 11.15am (local time) to discuss the government funding shutdown.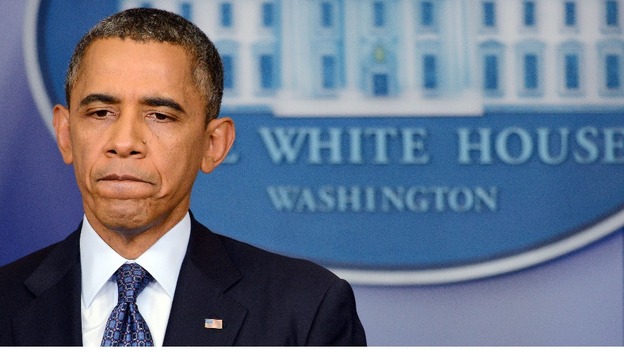 Senate Minority Leader Mitch McConnell said the meeting was a "good start," but only if President Obama negotiates with the Republicans.
Advertisement
US Defence Secretary Chuck Hagel is to recall most of the Pentagon's civilian employees furloughed in the government shutdown, a senior US defence official has told Reuters.
Republicans in the House of Representatives has chosen to shut down the government over a healthcare law they do not like, said President Obama in his weekly address.
Mr Obama urged the Congress to pass a budget that funds the government, with "no partisan strings attached".
The US House of Representatives has passed a bill to retroactively pay 800,000 furloughed federal workers once the government shutdown ends, according to Reuters.
The shutdown of the U.S. government is a "momentary episode" and does not change the U.S. commitment to Asia or elsewhere, Secretary of State John Kerry said whilst standing in for President Obama on his Asia tour.
"Do not mistake this momentary episode in American politics as anything more than a moment of politics. This is an example of the robustness of our democracy."
Advertisement
The US is postponing negotiations for a free trade deal with the European Union because of a partial shutdown of the US government, the Obama administration said today.
US Trade Representative Michael Froman called EU Trade Commissioner Karel De Gucht to say US officials could not travel to Brussels next week for talks due to the shutdown, Froman's office said in a statement.
Washington and the EU were due to hold a second round of negotiations for the Transatlantic Trade and Investment Partnership.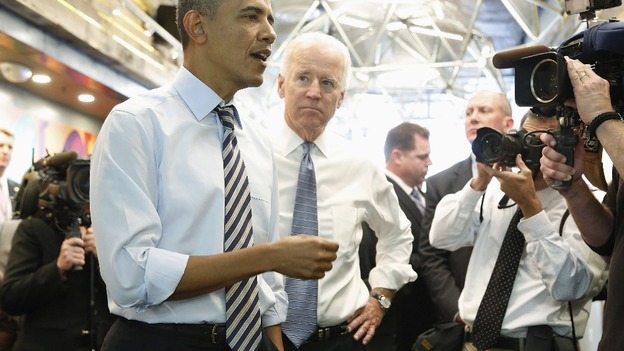 President Obama has said "no one is winning" as long as the government shutdown continues.
He told reporters: "This shutdown could be over today. We know there are the votes for it in the House of Representatives, if speaker Boehner would simply allow that vote to take place.
"There's no winning when families don't have certainty about whether they're going to get paid or not.
"We should get this over as soon as possible", he added.
The White House has said it will support a bill from Republicans in the US House of Representatives that would retroactively pay federal workers who are currently on off work because of the government shutdown.
In a statement, the White House said: "This bill alone, however, will not address the serious consequences of the funding lapse, nor will a piecemeal approach to appropriations bills."
President Obama would veto the latest series of Republican spending bills designed to restart selected services amid the government shutdown, the White House said today.
"The administration strongly opposes House passage of piecemeal fiscal year 2014 appropriations legislation that restores only very limited activities," the White House said in a statement.
"Consideration of appropriations bills in this fashion is not a serious or responsible way to run the United States government," the White House added.
Read: Why the US government looks likely to run out of money
Load more updates
Back to top