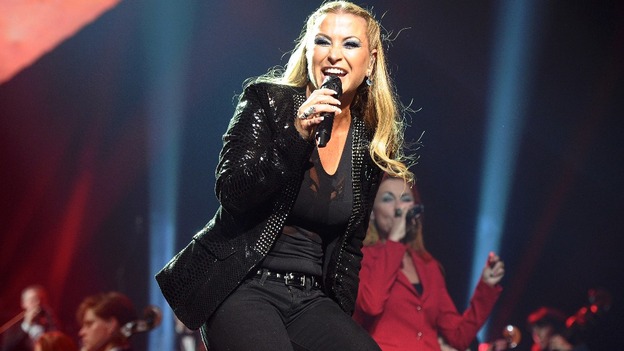 Pop star Anastacia has undergone a double mastectomy after being diagnosed with breast cancer for the second time earlier this year.
The US singer, whose hits include I'm Outta Love, cancelled her planned European tour in February after the second diagnosis. She was first diagnosed with the disease in 2003.
Anastacia, 45, is in the final stages of recovery following her surgery, and said in a statement to fans that she wanted to bring attention to Breast Cancer Awareness Month, a cause "particularly close to my heart".
"It has been an intense journey but l am feeling great and ready to start the next chapter," she said. "Early detection has saved my life twice. I will continue to battle and lend my voice in anyway I can."
In May, film star Angelina Jolie announced that she had undergone a double mastectomy after learning that she had a 87% chance of developing breast cancer.
Anastacia's announcement follows a report from a leading cancer charity which says that up to 185,000 women could die from breast cancer by 2030 if action is not taken over critical research gaps.