PM: Under-25s face benefits cut
David Cameron has suggested people under 25 could lose jobseekers' allowance and housing benefit in an effort to cut long-term unemployment. He told the Conservative party conference he wanted all of them "earning or learning".
David Cameron would need to win marginal seats such as Bolton West to return as a majority government at the 2015 general election.
Labour held the seat in 2010 with a margin of just 92 votes.
Deputy Editor Chris Ship visited the constituency today to look at his chances of winning over floating voters there.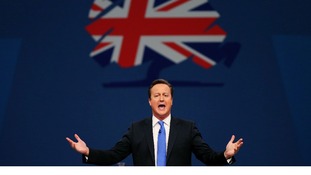 The Prime Minister asked today for the Conservatives to be given the chance to "finish the job we've started".
Read the full story
Advertisement
Plans to withdraw housing benefit from under-25s were first floated at last year's Conservative conference, when the measure was estimated to save a possible £2 billion.
But today it was revealed that a sweeping range of benefits could be taken away from young people who are not in work, education or an apprenticeship.
Today it is still possible to leave school, sign on, find a flat, start claiming housing benefit and opt for a life on benefits.

It's time for bold action here. We should ask, as we write our next manifesto, if that option should really exist at all.

Instead we should give young people a clear, positive choice. Go to school. Go to college. Do an apprenticeship. Get a job.

But just choose the dole? We've got to offer them something better than that...

So this is what we want to see: everyone under 25 - earning or learning.
– David Cameron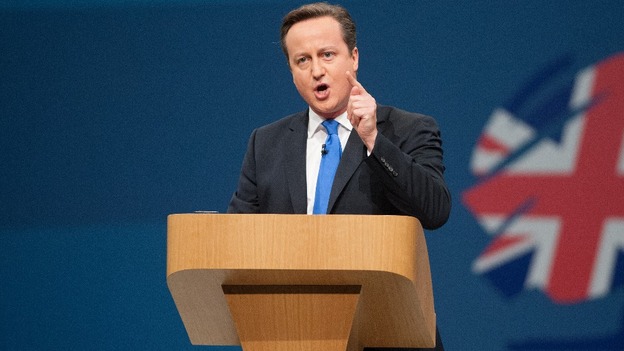 The Prime Minister warned that there will be no option of a life on the dole for under-25s, telling the Conservative Party conference that he wanted all of them "earning or learning".
Full details of the reforms are expected to be included in the Tory manifesto for the 2015 election.
But Downing Street aides said that young people who are not in work, education or an apprenticeship and decline to take up training places can be expected to lose their automatic entitlement to benefits including jobseekers' allowance and housing benefit.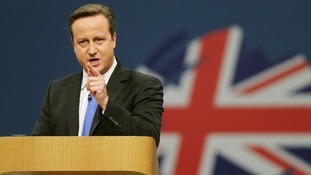 David Cameron appeared fired up in his speech to the Tory conference, but he must not underestimate some of Labour's populist policies.
Read the full story
Labour MP Michael Dugher has said that the "land of opportunity" that David Cameron refers to is only for the "privileged few".
Under Cameron, prices have risen faster than wages in 38 out of 39 months and average pay is down by almost £1,500 a year since the General Election.

Rather than standing up for hardworking people he has shown he always puts a privileged few first, prioritising a tax cut for those earning over £150,000 a year while everyone else pays more ...

David Cameron only offers a land of opportunity for just a privileged few, not for the many.
– Michael Dugher MP, Labour's Vice Chair
Advertisement
TUC General Secretary Frances O'Grady said that David Cameron failed to address the "living standards crisis," minimum wage and "living wage".
Voters will have been disappointed by the Prime Minister's failure to address the living standards crisis ...

Prime ministers should be able to tell the difference between profit made by investment and innovation in competitive markets and that made by ripping off consumers, exploiting workers, rigging markets and dodging tax.

We need more of the former and less of the latter ...
– Frances O'Grady, General Secretary, TUC
Labour leader Ed Miliband has responded to the Prime Minister's conference speech on Twitter:
David Cameron's speech shows he does not know where to start in tackling the cost of living crisis facing Britain's hard-working families.
The last thing families want is him to 'finish the job' when prices have risen faster than wages and average pay is down by almost £1,500.
David Cameron was more fired up than expected, and reasonably authoritative. It was better than the last two years, but was mostly about what he is already doing.
I think he will need to find more memorable and meaningful things to say about the future to win.
Whilst I think Cameron is winning the economic argument with the public, I think Ed Miliband is riding the general mood better.
Casting the Conservatives as the party for people who want to work hard, Cameron says "yes the land of despair was Labour, but the Land of Hope is Tory".
He final words: "Together we have made it this far, together we will finish what we have started and together we will build that land of opportunity".
Load more updates
Back to top