'Tougher rules' for payday firms
Tougher controls on payday lenders have been unveiled by the City regulator today as it sets out plans to oversee the consumer credit market from next year.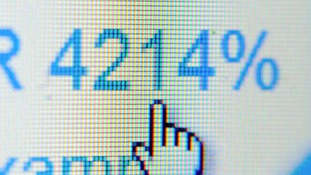 The FCA will take on new powers to ban adverts however there will be no new rules governing the interest rates charged by the companies.
Read the full story
Russell Hamblin-Boone, chief executive of the Consumer Finance Association (CFA), which represents short-term lenders, argued that more people would turn to illegal lenders if the cost of credit were capped and defended payday loans saying companies were already checking customer's ability to repay.
Responsible payday lenders apply the same level of expertise to assessing creditworthiness as banks and credit card providers, including carrying out credit checks on new customer applications.

Modern technology means that this can happen very quickly. Our members check thousands of pieces of data during their affordability assessments, but the customer is not asked thousands of questions. That doesn't mean the checks aren't being carried out.
Advertisement
Martin Wheatley, chair of new watchdog the Financial Conduct Authority (FCA), it was time for the payday loan industry to step-up to the legal framework they have proposed, or leave the industry.
Alan Hardman retired 18 months ago and was forced to borrow money after a delay in getting his pension. He paid back the short-term loan a fortnight later, but his pension was short of his expectations and he was forced to take another one a few weeks later.
He describes being caught up in a trap of borrowing more to pay back his interest, and said he thought the loan would be like a bank loan, but soon became aware of what he had inadvertently taken on, and wants to warn others to avoid falling into the trap he did. He said:
"It's just an ongoing, ongoing thing, and it grows and grows and you can't get out of it."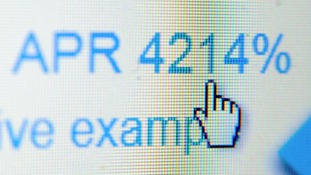 New rules on the way for lenders in how they grant loans and demand payments, but no changes to the interest rates or fees they can charge.
Read the full story
Martin Wheatley, chief executive of new watchdog the Financial Conduct Authority (FCA) said the proposed changes to how payday lenders can operate is to ensure consumers are given greater protection, specifically to ensure lenders do not "drain money from a borrower's account."
Read: New rules for payday lenders unveiled
We believe that payday lending has a place; many people make use of these loans and pay off their debt without a hitch, so we don't want to stop that happening. But this type of credit must only be offered to those that can afford it and payday lenders must not be allowed to drain money from a borrower's account.
Today I'm putting payday lenders on notice: tougher regulation is coming and I expect them all to make changes so that consumers get a fair outcome. The clock is ticking.
Advertisement
Debt charity StepChange have welcomed today's proposed new rules for payday lenders, saying they were a "crucial move towards a new era for consumer credit."
Read: Watchdog unveils tougher new rules for payday lenders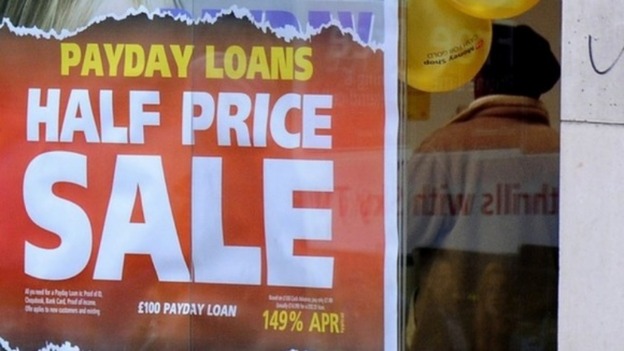 More: Research finds payday lenders routinely 'flouting rules'
The charity have helped more than 30,000 people struggling with payday debt in the first half of this year, which is almost the number it dealt with across the whole of 2012. 7,000 of their clients this year are people who have five or more payday loans.
StepChange Debt Charity head of policy Peter Tutton said:
"The current regulatory regime has left consumers inadequately protected against poor practice from the payday lending industry."
"The FCA's proposals represent a crucial move towards a new era for consumer credit."
The new rules for the payday loans industry "is a step forward" towards regulating "a disgrace of an industry", a Citizen's Advice Bureau chief has said.
Mike Dixon told Daybreak companies like Wonga lent to children, drunks and "people who have not got a snowball's chance in hell of paying back".
However, Mr Dixon wants to see "properly tough enforcement" so payday loan companies found breaking the new rules are prevented from lending again.
Payday lenders are flouting the rules they agreed last year to better protect their customers, new research has found.
A survey of consumers by the Department for Business, Innovation and Skills found a majority did not have the process explained correctly to them:
Nearly a quarter of consumers surveyed said their were pressurised into extending their loan, and half said lenders did not fully explain the consequences of extending
More than 60% said lenders did not check to see if they could afford to roll their loan over
Nearly one in three people said a payment called a "continuous payment authority" was not explained to them
Almost three-fifths of people said they were not told how to cancel these recurring payments.
Consumer Minister Jo Swinson said it was clear the industry had failed to self-regulate. She said:
We warned the industry months ago that if it didn't get its house in order we would step in. Now the FCA has come out today and published strong actions which will tackle the problems the market has failed to address.

Too many people are being offered payday loans too easily and without really understanding the dangers if they can't afford to pay the money back.
A financial watchdog has unveiled tough new rules on payday lenders, that include:
All payday lenders adverts and other promotions must be fair, clear and not misleading. The FCA can ban misleading adverts.
Affordability checks for every credit agreement to ensure that only those who can afford a loan can get a loan.
Specific rules for the payday sector have been proposed which include; limiting loan rollovers to two, clear risk warnings will be displayed on all adverts and information on where to get free debt advice will be given to every borrower that rolls over a loan.
A dedicated enforcement team will crack down on poor practice, money laundering and unauthorised business.
Firms that break the rules may face detailed investigations and tough fines.
Load more updates
Back to top