Help to Buy scheme launched
The second phase of the Government's controversial £12 billion Help to Buy scheme is launched today . It is intended to help first time home buyers obtain mortgages worth up to 95 per cent of property values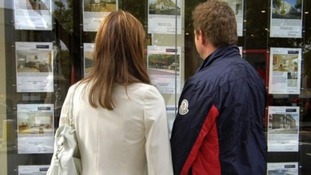 A clutch of major high street banks have plunged back into the 95% mortgage market as part of the latest phase of the Help to Buy scheme.
Read the full story
For some this should be called the "No help to buy" scheme.
Banks are today making it clear they have no intention of relaxing their strict acceptance rules.
That means you won't get one of the new loans if you have a bad credit record.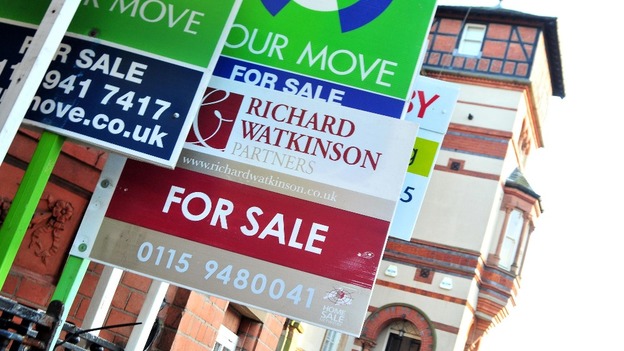 Nor will you get one if you fail the rigorous income checks designed to ensure you can afford the monthly repayments.
On an average property, that is likely to be around £1,000 a month if you're on a 95% deal.
These barriers to the scheme mean that many people's hopes will be dashed.
Advertisement
More action needs to be taken to tackle the lack of homes, according to surveyors and lenders.
Studies have pointed to demand outstripping supply in homes coming up for sale, amid fears the new Help to Buy scheme will fuel another housing bubble.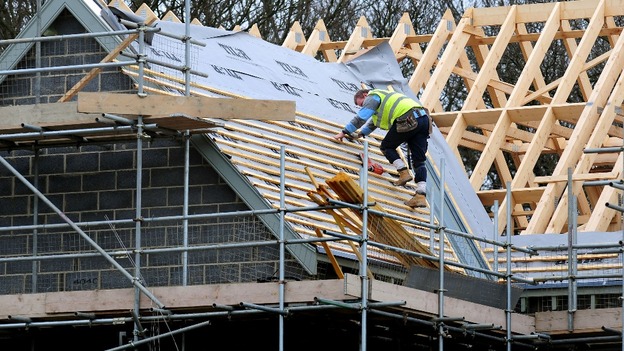 Peter Bolton King, from the Royal Institution of Chartered Surveyors, said the new phase of Help to Buy "exacerbates a situation that is already there. The underlying problem is a lack of supply".
But David Cameron said the scheme also helps with supply "for the simple reason that the builders won't build unless the buyers are able to buy".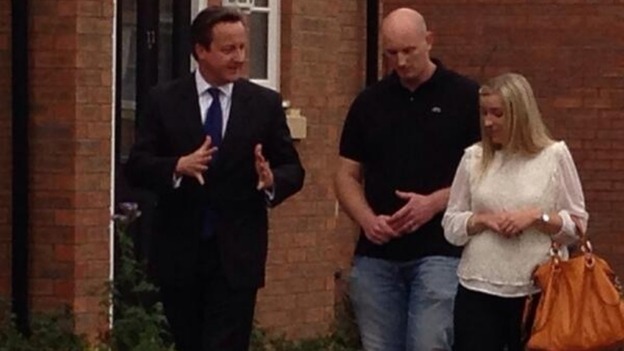 As he launched the second stage of the Government's Help to Buy scheme, Prime Minister David Cameron tweeted a picture of himself with prospective homebuyers Chris and Kayleigh.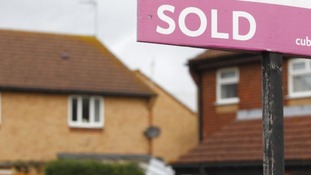 A guide to the £12 billion Help to Buy scheme aimed at enabling homebuyers to obtain mortgages worth up to 95% of property values.
Read the full story
The Prime Minister has welcomed the news that HSBC will be participating in the Help to Buy mortgage scheme from later this year.
I'll be launching #HelptoBuy later-it's wrong that many people on the average wage can't buy the average house or flat. We are helping them.
Advertisement
HSBC has announced it will join other lenders Natwest, RBS, and Halifax in offering mortgage deals under the Help to Buy scheme, later this year.
HSBC will extend its current range of mortgages to include 90% to 95% LTV. The mortgages will be available later this year #helptobuy
Talk of a housing bubble? Deputy Prime Minister Clegg says not in his constituency. Residents there would 'chuckle' at the idea.
Deputy Prime Minister Nick Clegg has dismissed concerns that the Help to Buy scheme would make the problem of the "overheated" property market in the capital worse.
Speaking at an event in east London, he said: "I don't believe that this second part of the Help to Buy scheme is suddenly going to make that escalation in London prices qualitatively worse, that's already happening.
"But - a big but - of course we need to be vigilant, of course we need to moderate it, even turn it off if we think that it is not appropriate and is providing inappropriate stimulation to the housing market.
Chief Secretary to the Treasury Danny Alexander has defended the Help to Buy scheme amid fears it will drive up house prices by creating more buyers for fewer properties.
He told ITV News: "The housing market in this country is still at a pretty low level. The number of first-time buyers are low, the risks therefore to the system are low.
"I think people who think there is a housing bubble should get out a bit more - go out around the country and see that house prices are pretty flat.
"The big problem here is a lack of demand whereby a whole lot of people who can afford a mortgage just can't get their first step on the housing ladder."
Read: Cable wants Help to Buy mortgage scheme rethink
Read: BoE Governor Mark Carney warns homeowners over mortgage repayments
Load more updates
Back to top