Labour announces reshuffle
Ed Miliband has dramatically reshaped his shadow cabinet ready for the general election, demoting Blairites and installing women in key posts.
Luciana Berger has been named shadow minister for public health following Diane Abbott's removal from the role.
Ms Berger wrote on Twitter: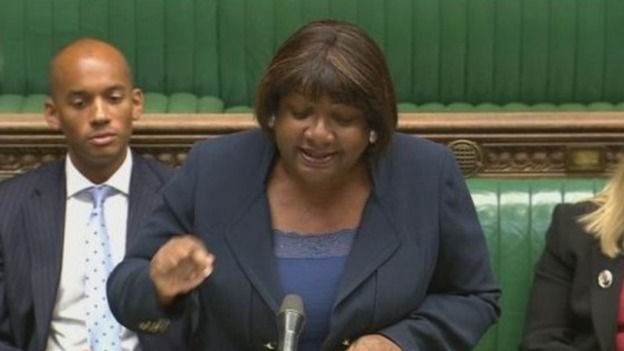 The Labour leader Ed Miliband has reportedly sacked former leadership challenger Diane Abbott from her position in his frontbench team as shadow public health minister.
According to the BBC, the Hackney North and Stoke Newington MP said the Labour leader told her he wanted "more message discipline
Neither Labour nor Ms Abbott's office would immediately confirm or deny the report.
The BBC said that Ms Abbott had confirmed her return to the backbenches, saying: "I think Ed wanted more message discipline. I'll live. These things happen."
Advertisement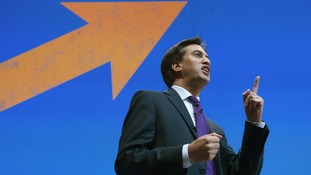 Ed Miliband has been accused of appeasing the unions with the moves by the Conservative party chairman.
Read the full story
Unite general secretary Len McCluskey has denied putting any pressure on Ed Miliband over his shadow cabinet reshuffle.
Speaking to ITV News Reporter Sejal Karia Mr McCluskey said: "Obviously Ed picks his team and whatever that team is we'll be supporting."
The Conservatives have said that the union leader is "the real winner" of the Labour reshuffle.
Labour MPs have tweeted their congratulations to colleagues who have gained promotions in the shadow cabinet as well as the new secretaries tweeting their excitement with their new briefs:
Thanks to @marycreagh_mp for all her work shadowing Defra. Looking forward to taking up the challenge of this new role.
The Conservative party have accused Ed Miliband of using his shadow cabinet reshuffle to please the unions after a series of high profile promotions and demotions.
The Conservative party chairman said that the real winner of the Labour reshuffle was Unite general secretary Len McCluskey.
Len McCluskey is the real winner of this reshuffle. Ed Miliband's purged the moderates and promoted those who want the same old Labour policy of more spending, more borrowing and more debt.

That's exactly what got us into a mess in the first place And it's hardworking people who would pay the price through higher taxes and higher mortgage rates.

If Ed Miliband is too weak to stand up to Len McCluskey, he's too weak to stand up for hardworking people.
– Grant Shapps, Conservative Party Chairman
Advertisement
Liam Byrne has been demoted to work in higher education and with no cabinet seat.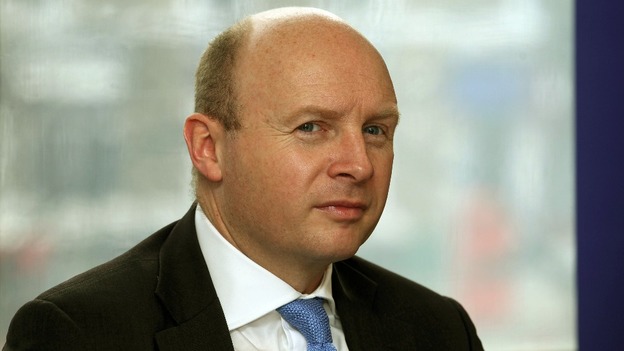 Ivan Lewis moves the Northern Ireland brief and Michael Dugher becomes the shadow minister to Cabinet Office.
Rachel Reeves is now shadow work and pensions secretary replaced by Chris Leslie who now shadow chief secretary to treasury
Tristram Hunt becomes the shadow education secretary replacing Stephen Twigg, who has been demoted to shadow minister for constitutional affairs
Jim Murphy has been demoted to the shadow international affairs breif and replaced as shadow defence secretary by Vernon Coaker
Maria Eagle has been pushed out to the shadow DEFRA role replaced by Mary Creagh who becomes shadow transport minister
Gloria Di Piero is the shadow cabinet minister for women and equalities and Emma Reynolds moves to housing.
by Harry Smith: Westminster Correspondent for STV
Vernon Coaker becomes the new shadow defence secretary. Jim Murphy moves to international development, a massively important job according to a Labour spokesman.
Douglas Alexander stays shadow foreign secretary and will chair the general election strategy.
Not content with the government dominating today's political agenda with its reshuffle (of lots of junior ranks) Labour are about to brief on the changes Ed Miliband has made to his top team.
Sources suggest the shadow education secretary Stephen Twigg is out. The shadow work and and pensions secretary Liam Byrne has also lost his current job although he may have been given another role. And there is a sideways (and downwards) move for Jim Murphy who previously held the defence brief.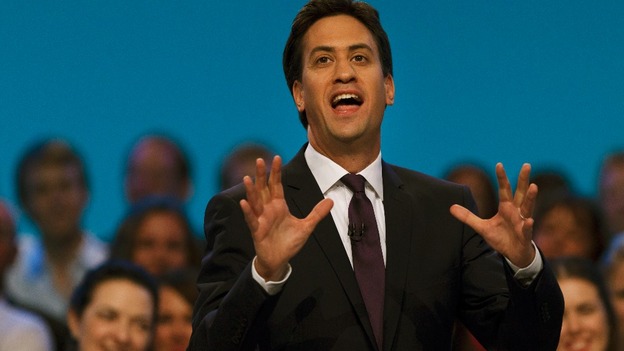 Read more on the government reshuffle here.
Labour insiders suggest Liam Byrne and Stephen Twigg have both struggled against the opposite numbers (Iain Duncan Smith and Michael Gove).
The move by Ed Miliband would also suggest he is purging his Shadow Cabinet of those on the right of the Labour spectrum - otherwise known as the "Blairites."
We will get the full rundown of Labour's changes at 4pm.
Back to top