UK professor wins Nobel Prize
British professor Peter Higgs has won the Nobel Prize in Physics with a Belgian colleague who worked on the theory of the Higgs boson particle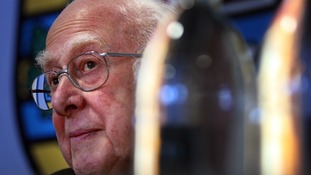 Britain's Professor Peter Higgs was today announced as joint-winner of the 2013 Nobel Prize for Physics.
Read the full story
In a statement released through Edinburgh University, Professor Peter Higgs has said:
I am overwhelmed to receive this award and thank the Royal Swedish Academy.

I would also like to congratulate all those who have contributed to the discovery of this new particle and to thank my family, friends and colleagues for their support.

I hope this recognition of fundamental science will help raise awareness of the value of blue-sky research.
Advertisement
Congratulations to Britain's Professor Peter Higgs, who is sharing this year's #NobelPrize for Physics.
Higgs boson scientists Peter Higgs from the UK and Belgium's Francois Englert have won the 2013 Nobel Prize for Physics.
They were among among several physicists in the 1960's who proposed a mechanism explaining why the Higgs boson particle, the universe's most basic building block, has mass.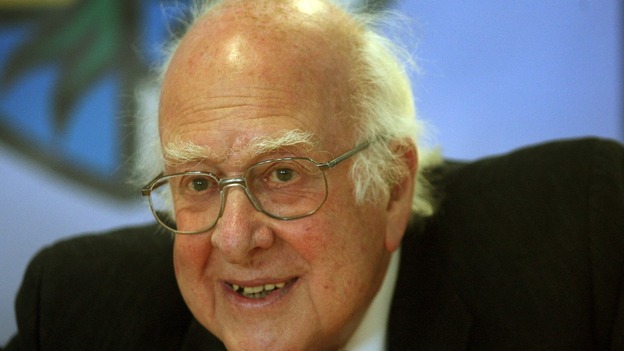 The particle was discovered in 2012 Large Hadron Collider in Cern, Swizterland.
Back to top