Royal Mail shares close up 38%
Shares in Royal Mail have closed 37.9% up at 455p after a feverish first day of trading on the stock market.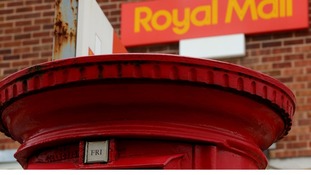 A roaring first day's trading in Royal Mail shares has seen Government accused of undervaluing the company before its stock market launch.
Read the full story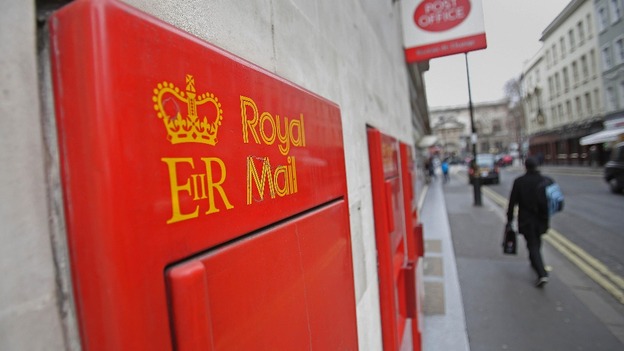 Shares in Royal Mail have closed 37.9% up at 455p after a feverish first day of trading on the stock market.
Shares in the privatised postal service opened at 330p and jumped as high as 459p in early conditional dealings, which took place ahead of a formal launch on Tuesday.
The sharp rise has led to claims the 500-year-old company was undervalued, though the Government has defended its entry valuation as level with the rest of Europe.
Advertisement
If we carefully peel back all the hype, we find quite significant pockets of disappointment with the share offering for the Royal Mail sell-off.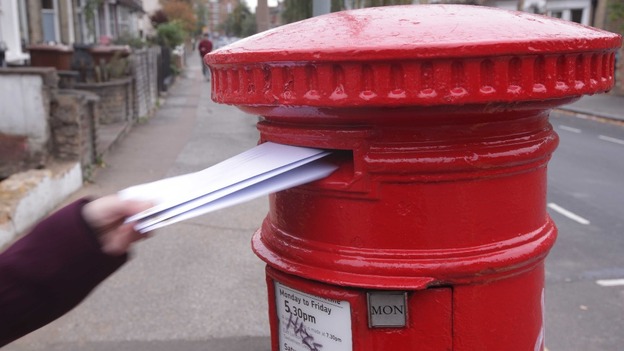 For indivdual investors, it was around seven times oversubscribed, 690,000 people will get the £750 of shares. Thats actually 95% of the total who applied.
But there is disappointment too. Those who applied for more than £10,000 of shares, around 35,000 people, got nothing.
They feel they were the very people that believed most in this, who were willing to put in a substancial chunk of savings, and yet didn't get a thing. Their bids were not scaled down - they were rejected.
As one stockbroker told me, "anyone who applied for over £10,000 has been classed as a professional investor" but this is utter rot.
The ISA allowance this year is £11,520. If you tried to put in your whole "individual savings account" allowance for this tax year you got zero.
It's a fire sale of a great institution at a knock-down price. It has been undervalued for taxpayers and undervalued for customers.

Its a dogmatic privatisation by this government and they have made it even worse by undervaluing it.

The Government are doing it for ideology and it's not in the best interests of this country.
– Labour leader Ed Miliband

Watch: PM says Royal Mail sell-off 'an excellent deal for taxpayers'
Prime Minister David Cameron hit back at criticism that Royal Mail was undersold by the government after shares soared 38% this morning at the start of conditional trading.
Speaking from Belfast he told ITV News the sell-off was an "excellent deal" for tax-payers.
Read: Union: Royal Mail has been 'flogged on the cheap'
More: Vince Cable says Price of Royal Mail shares 'tells us nothing'
Business Secretary Vince Cable dismissed claims that the government ripped off tax-payers by under pricing Royal Mail shares, and said today's inflated price was perfectly normal for a big flotation.
He said today's price tells us "absolutely nothing" about the offering and was merely "froth and speculation".
Advertisement
Postal workers staged a protest outside the London Stock Exchange in the City this morning, as investors scrambled to buy shares in the 500-year-institution.
Bill Hayes, leader of the Communication Workers Union said the flotation was a "tragedy" and that the union would ballet members next week for strike action.
Appetite for Royal Mail shares have caused the website of one of the lead brokers involved in the float to crash. Hargreaves Lansdown's website experienced huge problems whilst phone lines were clogged, meaning some investors were unable to trade.
A spokesman for the firm apologised, saying the brokerage had seen "unprecedented demand."
We've more than doubled dealing staff, throwing all resources we can at executing client trades.
Shares in Royal Mail soared by 36% in early trades, after the government set the price at 330p per share yesterday.
Traders are reporting a busy morning as clients, including those known as high-net-worth individuals (NHWI) who missed out having applied for more than £10K, scrambled to buy their share of the 500-year-old institution. Will Hedden, a sales trader with IG, explained:
We have had a busy morning, lots of buying, mostly from our existing client base. This has however covered the full range of our clients, from HNWI who would have missed out having applied for more than £10k, to small hobby traders.

From who we have spoken to, it is people withstock market experience at least so not jumping into the market for the firsttime.

We have had enquiries to short the shares, but we aren't able to offer this yet, possibly later in the day. We have seen some day trading of it as well, and it has certainly captivated the audience.
Shares in Royal Mail, priced at 330p by the government this morning, soared to 448p shortly after markets opened.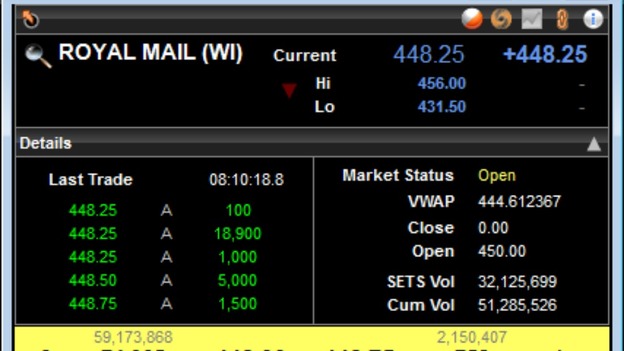 Load more updates
Back to top