Axing green policies 'foolish'
Calls for the Government to axe green policies in the hope of bringing down the price of energy are "short-sighted and foolish", Business Secretary Vince Cable said. Energy company SSE increased tariffs yesterday by an average of 8.2% from November.
There is a "continuing argument" raging in the Coalition Government over the merits of investing in a low-carbon economy, according to Business Secretary Vince Cable.
He told BBC Radio 4's Today programme: "It is a continuing argument in the coalition, because Liberal Democrats have been arguing that we need to maintain a long-term priority towards a less carbon-based and polluting economy, and we have to make the decisions associated with that."
Business Secretary Vince Cable has said that calls for the Government to axe green policies in the hope of bringing down the price of energy are "short-sighted and foolish".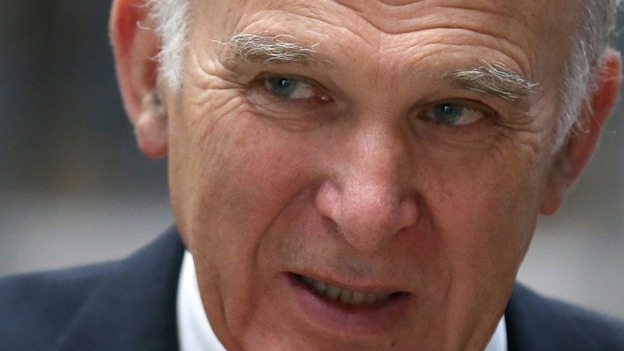 He was responding to a suggestion by the chief executive of energy firm SSE that Britain should consider "retreating from decarbonisation".
Mr Cable told BBC Radio 4's Today programme: "The rise in energy prices is due to a whole variety of things, by far the most important of which is what's happening in world energy markets.
"We've had over a period of years very rapidly rising demand in Asia, particularly in China, we've had restrictions on supply from countries like Iran."
He added: "If you are taking a long-term view about shifting the British economy on to a less polluting, less carbon-based system, we have to provide those [green] incentives."
Read: SSE chief: Price rise 'helpful' to start 'green debate'
Advertisement
The chief executive of SSE, who yesterday announced price rises of up to 10%, said the rise would be "helpful" if it focused the nation on the spending priorities and opened a debate on the "green agenda" he claims is driving up prices for consumers.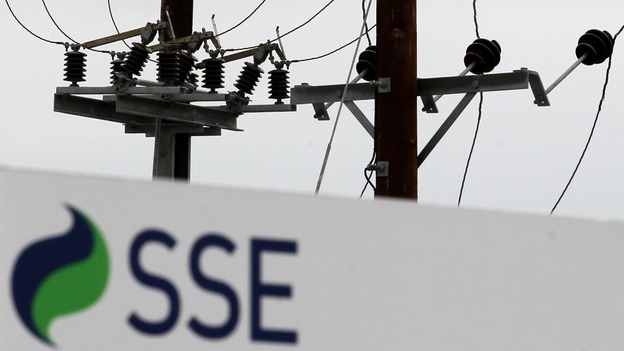 In an interview with the Daily Telegraph, he said:
"A price rise is never a good thing to do, but if it focuses everyone on to a debate about what we as a nation should be spending money on, then in one way it will be helpful.
"We need to think about what people really want to pay for; maybe it's time to retreat from decarbonisation and focus more on the cost of living. I think we have to have a debate about it.
"Do we want to be replacing one bit of (energy) generation that we can keep going for a bit longer with a new bit of generation that's going to cost more?"
"I doubt the public like price increases of this magnitude, but if we carry on firmly behind the green agenda we will continue to have price increases like this."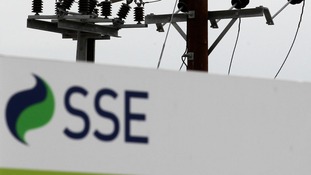 After SSE announces gas and electricity tariffs will prices will rise next month, other big energy firms refuse to rule out own price hikes.
Read the full story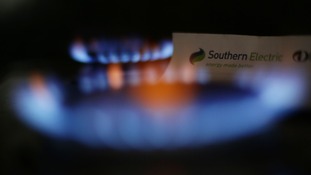 Sources close to Number 10 pointed out that this energy price hike demonstrates that a temporary freeze by a government wouldn't achieve anything at all.
The energy companies would simply increase prices ahead of an increase as SSE has done today and they would also raise prices after the temporary freeze, they claim.
The Prime Minister's spokesman said effectively that it was "a con".
When I put this to Ed Miliband, he rejected those arguments saying that market intervention could work.
When I suggested the logic of his argument was nationalisation, he said "not at all".
Read: How to save on bills through energy-saving improvements
Advertisement
SSE's price hike is also dismal news for customers of other energy firms - one industry insider who has regular confidential briefings with them tells me "behind the scenes they are all talking about similar rises."
As SSE tell us how deeply they regret the price rise - let's note that they make 5% profit, which is higher than retail giant Tesco.
Also let's reflect on the fact that bills are going up more than 8% while wholesale prices are only up around 4%.
SSE's new average dual fuel bill will now be £1,465 - it's the level where we know people become so squeezed that they turn heating down....or off.
New electricity and gas price rises announced today show the need to freeze bills.
This is clearly unwelcome news for customers of SSE. People should take the opportunity now to make sure they are on the best deal available to them.

Half of an average energy bill is made up of the wholesale cost of energy.

This far outweighs the proportion of a bill that goes to help vulnerable households with their bills and to cut energy waste, and to encourage investment in the new low-carbon energy generation we need to keep the lights on.

SSE's own figures show that wholesale price rises have contributed more than policy costs to this price increase, as a share of the bill.
– Ed Davey, Energy and Climate Change Secretary
Load more updates
Back to top