Chinese banks to come to UK
Chinese banks will be able to apply to set up branches in Britain, Chancellor George Osborne has announced during a visit to the country.
Mayor of London Boris Johnson has been taken on a helicopter ride over Hong Kong as part of a week long visit to China to promote trade between the far east and London.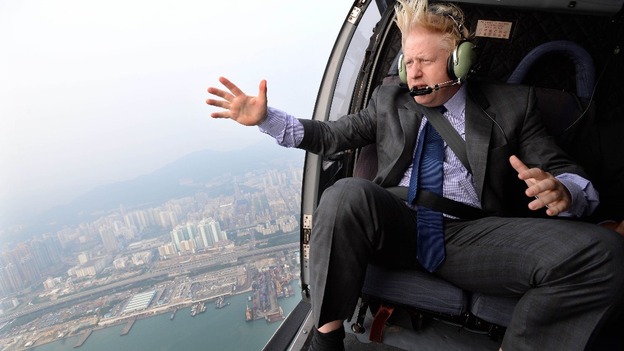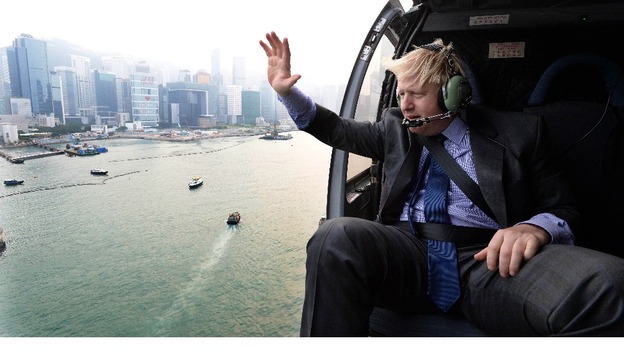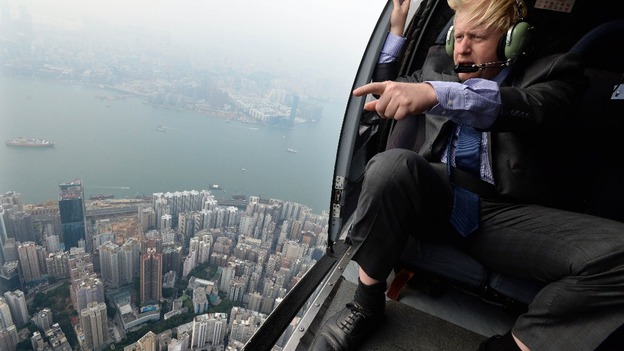 Prime Minister David Cameron and Chancellor George Osborne are "kidding themselves" if they think Britain can stay internationally competitive without building a new multi-runway hub airport, Boris Johnson has warned.
The Mayor of London called on the Government to follow the example of Hong Kong and overcome their doubts to green light a new airport to the east of London.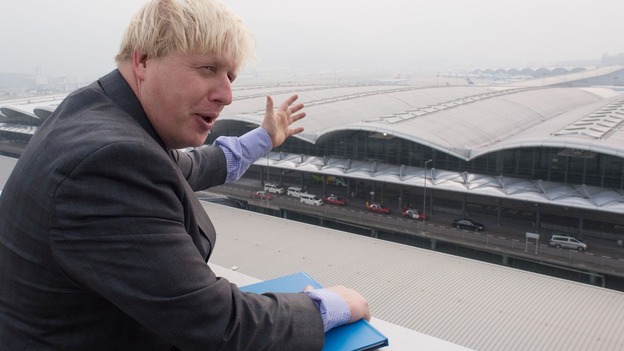 Hong Kong's Chep Lap Kok airport is built on land reclaimed from the sea - much like the Mayor's plans for a so-called "Boris island" - and replaced the old airport which was situated in an urban area with no room for expansion.
Mr Johnson said China has "clearly figured out that aviation is absolutely key to economic growth" and claimed the situation bore a resemblance to the Heathrow expansion - a controversial and, according to the Mayor, unworkable option.
Advertisement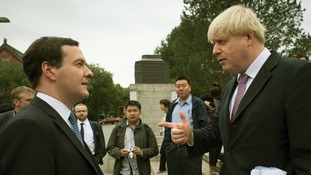 Boris Johnson and George Osborne head south today on their trade missions to China - the first after a chilly period in political relations.
Read the full story
Boris Johnson said British children should be taught the Chinese language Mandarin as standard in schools.
The Mayor of London, who is studying Mandarin himself, suggested Britons should be learning as much as possible about China as it continues to expand its global influence.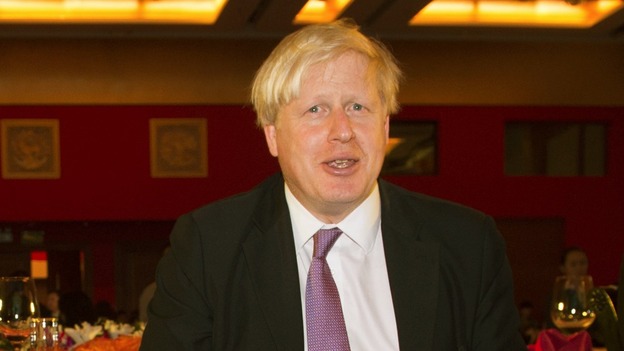 When he was asked whether children should learn Mandarin as standard in schools, he said, "Why not? Absolutely. My kids are learning it so why not? Definitely, definitely."
Johnson, who is just over halfway through a six-day trade mission in China, said he was leaning Mandarin "from the beginning," as he brandished a folder on which he had written "central kingdom", or "China", in the language.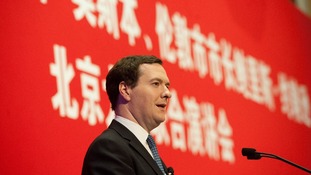 Chancellor George Osborne has announced two new deals with China, one on nuclear power and the other on Chinese banks in the UK.
Read the full story
Chinese banks will be able to apply to set up branches in Britain. Good for UK jobs and investment
Advertisement
Chancellor George Osborne has said there will be a "streamlining and simplifying" of the visa system for Chinese nationals to head to the UK as he attempts to strengthen business ties with China.
He and London Mayor Boris Johnson have been touring Beijing and meeting with business leaders in an attempt to profit from China's interest in Britain and its culture and industry.
ITV News' China Correspondent Angus Walker reports from the city:
Mayor of London Boris Johnson and his entourage have hit the streets of Beijing to tour the city's shopping districts during his trade visit to China.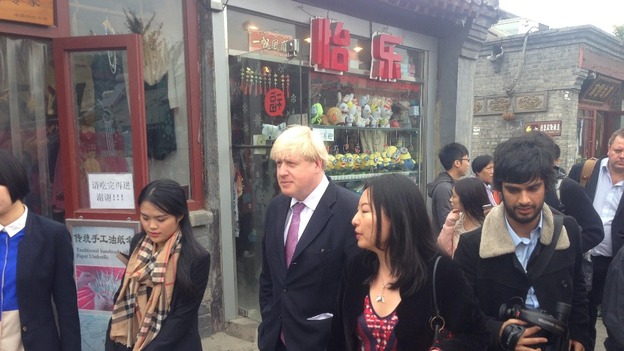 Read: George Osborne says he and Boris Johnson are 'yin and yang'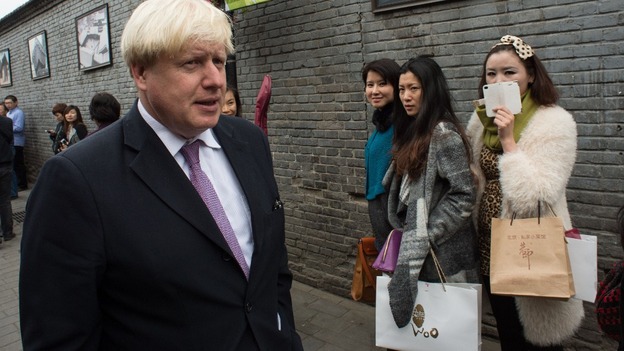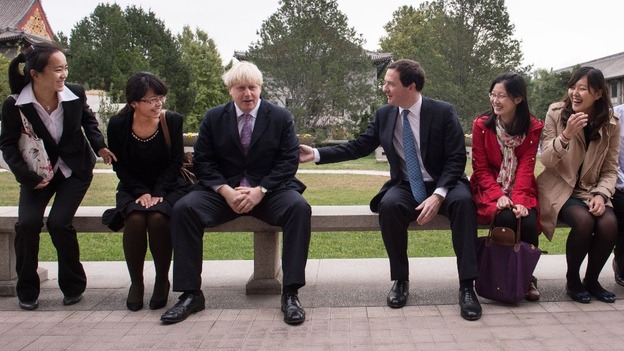 Read: Chancellor's mission to make up lost ground and build bridges with China
Chancellor George Osborne wants Britons to stop viewing Chinese industry as a "sweatshop" and accept it is a world leader in high-tech industries.
Amid concerns about human rights and corruption, Mr Osborne said China was "tackling its own problems" in the "way it thinks is appropriate".
Britain and China are two very old civilisations and China represents a fifth of the world's population.

Of course we can bring up issues that we have concerns about but we do also have to respect the fact it is a deep and ancient civilisation that is tackling its own problems and going about it in the way it thinks is appropriate.
We can point out where we would do things differently, but I do think we need to show some respect for that. I think there is a bit of a British attitude which treats China as a sweatshop on the Pearl River.

One of the things I'm trying to do this week in China is to change British attitudes to China... this is a country that is right at the forefront of medicine and high-tech and computing and high-tech engineering and all of that.
– Chancellor George Osborne speaking to BBC Radio 4 Today programme

Read: Chancellor's mission to make up lost ground and build bridges with China
Load more updates
Back to top