World Cup travel costs rocket
Flights to Brazil from England are increasing as Roy Hodgson's side qualified for next summer's World Cup. The official FA travel package costs fans £7,000 for the group stage.
After England booked their place in the 2014 World Cup finals with a 2-0 win over Poland at Wembley, the attention has switched from qualification to participation.
Now manager Roy Hodgson has to think about how best to prepare the players for the tournament, as ITV News' Sports Editor Steve Scott reports.
Read: Roy Hodgson 'delighted' for England players
England manager Roy Hodgson believes a few teams will fear drawing the Three Lions at the 2014 World Cup in Brazil.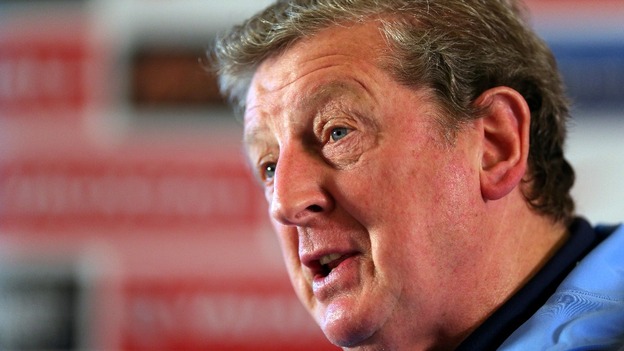 Read: The England fan's guide to Brazil 2014
Goals from Wayne Rooney and captain Steven Gerrard against Poland at Wembley last night booked England's ticket to Brazil.
Hodgson conceded that his side will not be among the favourites when the tournament kicks off in June next year, but the Three Lions coach believes a few countries will be looking to avoid his team when the draw is made for the finals in December.
"We won't be favourites, that's for sure," the England manager said.
"But I don't think we will go into any games believing we don't have a chance to win and I don't think there will be too many teams out there thinking 'whoopee we have got England, what an easy one."'
Read: How do I get World Cup tickets and how much do they cost?
Advertisement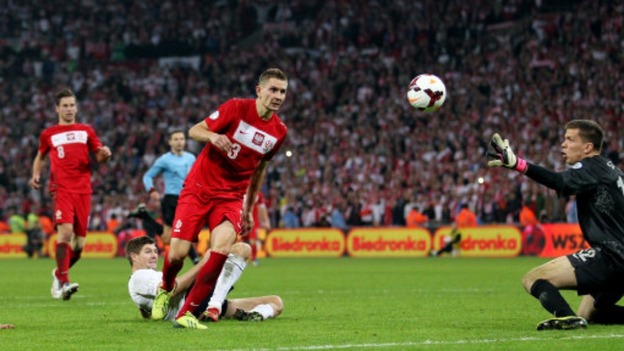 England has lined up a match against Germany next month as the teams prepare for next year's World Cup.
The English Football Association says the old rivals are set to play on November 19 at Wembley Stadium, where England beat Germany in the 1966 World Cup final.
FA executive Adrian Bevington also says England will host a non-European side on November 15 or 16. Australia and Argentina have been linked as potential opponents.
by Ian Payne, ITV News Sports Correspondent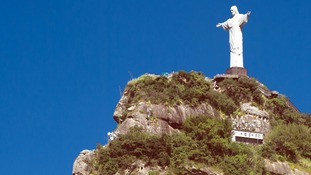 England fans have been complaining that costs of travel around Brazil next year will prohibit them following their team to the World Cup.
@dannydvelys brazil is far too expensive anorl and one city to another can be a plane journey
Why can't the World Cup be in Europe next year not Brazil bloody too expensive!!!
Brazil will be too expensive so i'll watch it in the pub #richmansgame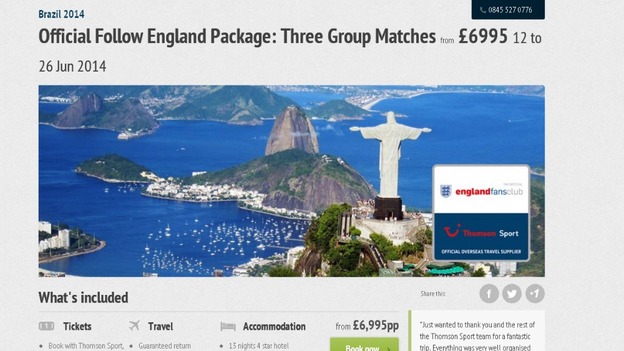 A travel company is offering a package deal to get England fans to all three group games for just under £7,000.
Thomson Sport, the FA's official travel partner, is selling a deal to Englandfans members which guarantees match tickets, 13 nights accommodation, flights to and from Brazil as well as internal flights between the host cities.
Advertisement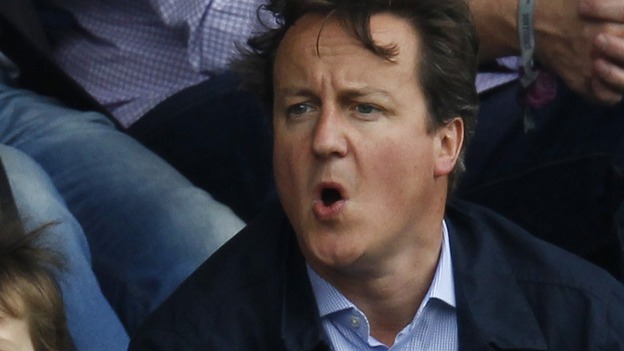 David Cameron wants the whole of the United Kingdom to get behind England at next year's World Cup.
Mr Cameron told MPs during Prime Minister's Questions: "I'm sure the whole House will wish to join me in congratulating the England football team for their excellent win last night, ensuring they qualify for next year's World Cup.
"My commiserations to the other home nations, including Scotland, who had an impressive win over Croatia last night.
"But I'm sure now that everyone in the United Kingdom will swing behind the English team."
Pausing while MPs cheered and laughed, Mr Cameron then added: "You can always dream and hope."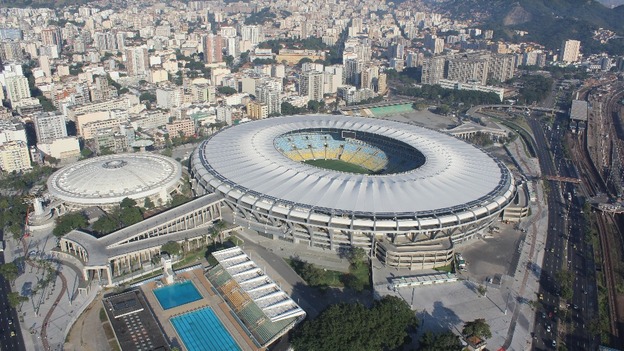 An England fan wanting to follow the team through Brazil 2014 could end up having to spend up to £9,000, according to some estimates.
The Sun calculates a cost of £1,110 on match tickets alone in the unlikely event of Roy Hodgson's men reaching the World Cup final.
And it factors in a total of £4,814 based on 32 nights of accommodation at around £150 per night.
It also warns of heavily-inflated food prices during the tournament including £11 on a McDonalds meal.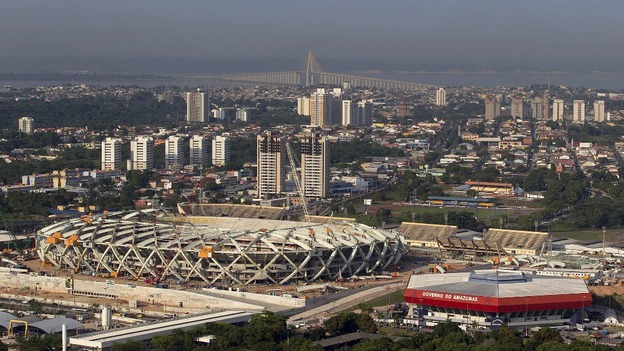 Sky-high internal air fares could confront England fans heading for Brazil next summer.Those wanting to travel by air from Rio de Janeiro to Sao Paulo, where the opening match is scheduled, are already facing return air fares as high as £720.
One of the World Cup venues is Manaus, in the Amazon rain forest. It is 2,700 miles from Rio, leaving fans with little option but to take a flight.
Fortaleza, the most northerly venue, is 1,670 miles from Rio and more than 2,500 miles from Porto Alegre - the most southerly venue.
Latin American airline Avianca is charging around double for its June 12 Rio-Sao Paulo tickets than for a month earlier.
On its website, the Foreign Office says of Brazil:
Levels of crime and violence are high, particularly in major cities.

You should be particularly vigilant before and during the festive and Carnival periods. Bank card fraud is common.
It adds that 155,548 British nationals visited Brazil last year.
British travel organisation Abta said today:
We would strongly recommend that fans buy their tickets from official Fifa-appointed agents to avoid disappointment as major sporting events often attract fraudsters.

There is bound to be a lot of demand for hotels and flights so fans should try and book as early as possible to get the best deals.

The Brazilian authorities are doing, and will continue to do, everything they can to ensure the safety of visiting foreign football supporters, with measures such as increased policing levels.
Load more updates
Back to top