Royal Mail share prices soar
Royal Mail shares have soared after trading officially began on the London Stock Exchange.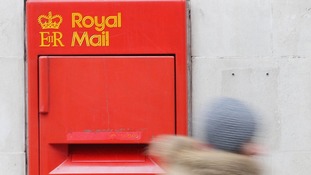 Shares in Royal Mail soared again this morning as trading started making them almost 50% more valuable than the government's price tag.
Read the full story
Chief Executive of Royal Mail, Moya Greene said she believes the government priced Royal Mail shares correctly, and dismissed claims that the taxpayer has lost out through the privatisation of the 500-year body. Speaking to Consumer Editor Chris Choi, she said:
"I think the Secretary of State for Business has called that one properly."
Advertisement
Speaking for the first time since privatisation, the Chief Executive of Royal Mail Moya Greene told ITV News the company needs more protection from industrial action.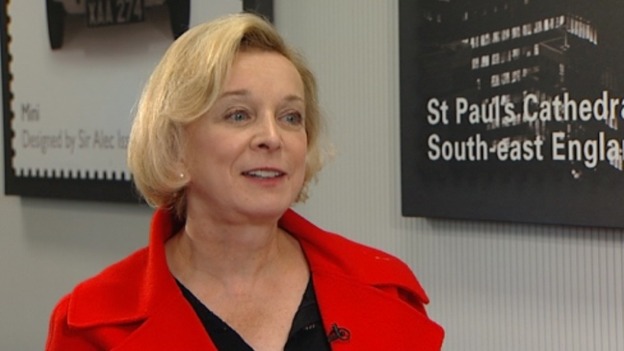 She says: "We need to start thinking about what sort of protections do we need as a company from our people from what has been probably too quick an approach to resort to industrial action. I just think we need to look at alternative ways to resolve disputes."
CWU leaders today held a rally saying they are confident of a vote in favour of strikes - the ballot result comes tomorrow.
Royal Mail shares sold with a tidy profit thank you ????
Nice 300 pounds from selling my Royal Mail shares ??
An initial £750 invested in Royal Mail is now worth: £1,107.31 Kerching!!!
Dave Ward, deputy secretary of the Communication Workers Union, said the continued inflation of Royal Mail shares show the 500-year-old institution was sold on the cheap, with the taxpayer losing "over a £1 billion" to the "government's city mates."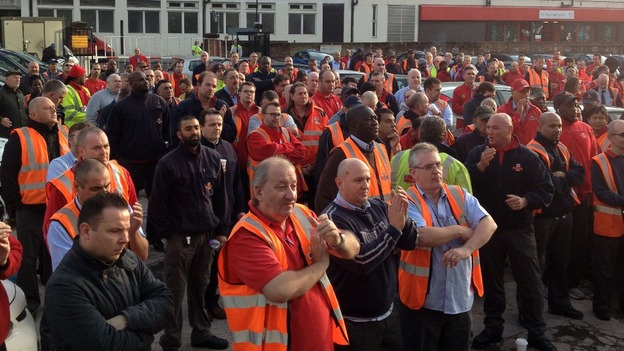 Ahead of the result of tomorrow's ballot for strike action, he said:
"The Royal Mail share price has soared further today, bringing more proof that the company was undervalued by the Government's City mates.
"The taxpayer has lost over £1 billion already in this bungled fire sale of a cherished national institution. Postal workers cannot trade their shares for three years and they are far more concerned about their jobs than the share price."
Watch: Royal Mail chief exec opens trading on stock exchange
Royal Mail chief executive Moya Greene opened trading at the London Stock Exchange this morning, accompanied by Business Minister Michael Fallon and Treasury Chief Secretary Danny Alexander.
While shares have been trading informally since Friday when conditional trading began, today is the first day of unconditional dealing in Royal Mail stock.
Shares gained another 15p or 3%, making then almost 50% more valuable than the government's price tag last week.
Read: Strong start to trading as Royal Mail shares hit new high
Advertisement
Large investors who had their bids to buy a large stake (more than £10K) in Royal Mail rejected by the government have been left confused and disappointed, according to sales trader from IG.
Will Hedden said the government's strategy could prove risky should they need these same investors to buy large stakes in RBS and Lloyds.
There is a lot of bad feeling at the £10K applicants who got nothing, and with RBS and Lloyds offerings on the horizon at some point, the government has set a precedent here, that whilst they have attracted in small retail investors to the market, they have confused and angered some of the larger ones who they might need further down the line.
More: Disappointment as larger investors have bids rejected with Royal Mail
There has been a flurry of activity on the London Stock Exchange this morning, as trading on Royal Mail shares officially opened.
The majority of the trades are by small investors - those who received £750 worth of shares, which translated to 227 shares at 330 pence each.
Read: Royal Mail shares to be priced at 330p on debut
Sales trader Will Hedden from IG explains the majority of those selling are known as "227's".
There has been another strong start to trading, touching new highs once again.

We have seen lots of "227's" going through again, retail investors who haven't been able to take their profits because they invested through the government website can now do so, and it has worked out nicely for them.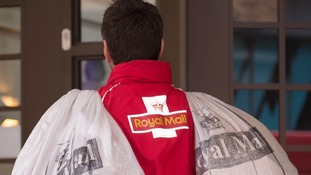 Within five minutes of Royal Mail being officially listed on the London Stock Exchange over a million shares had been traded.
Read the full story
Royal Mail shares have started trading officially on the London Stock Exchange, following last week's conditional trading.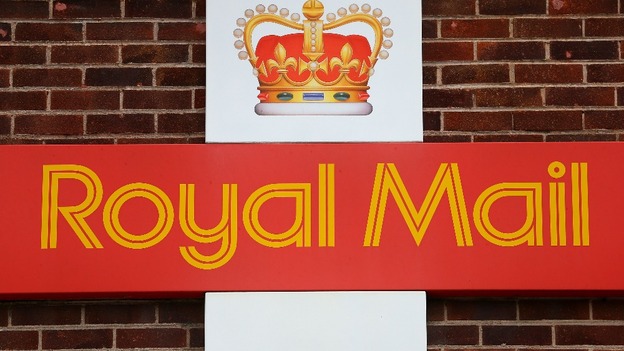 This morning shares have reached highs of 478 pence, despite being valued by the government at 330 pence last week.
The shares have now soared to more than 40% of the value set by the government.
Back to top