A Greenpeace campaigner who was imprisoned by Russian authorities last month on piracy charges has written an emotional letter to her family, saying she is "trying very, very hard not to lose hope".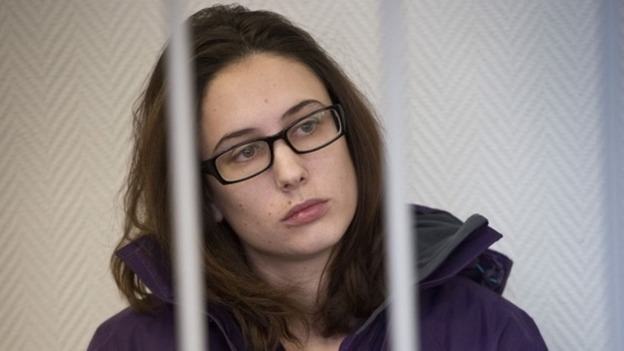 In an edited extract of a letter published by the Guardian, Alexandra Harris, one of the six Britons held following a Greenpeace protest against oil drilling in the Arctic, said she was "nervous" of spending winter in her cold cell but had found ways to keep her spirits up.
"Being in prison is like slowly dying," she wrote. "I'm worried about what's going to happen."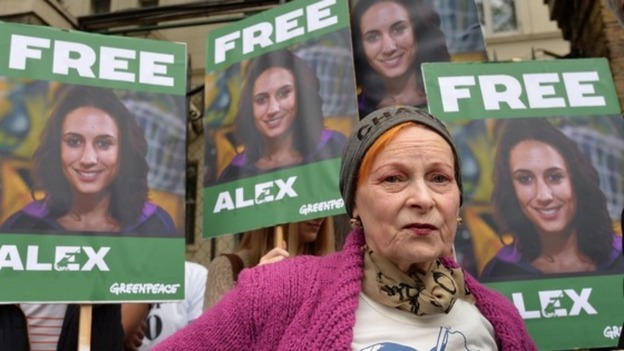 "I have moments of feeling panicky, but then I try to tell myself that there's nothing I can do from in here and what will be will be so it's pointless worrying."
"The music channel helps a lot. 'I Will Survive' is played every night so Camila [Speziale, an Argentinian activist also in detention] and I tap on the wall in beat with the song. Speaking to the girls every day really helps too."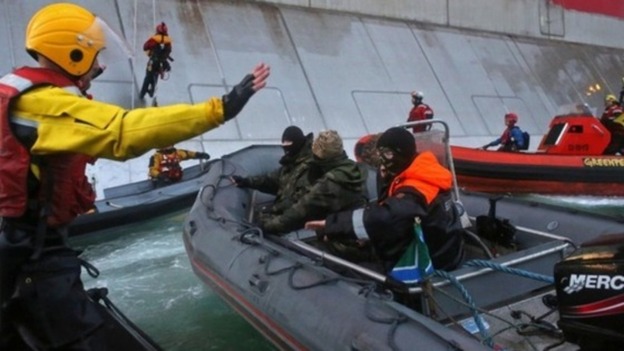 "I'm a different person now; stronger," she said. "I cry less, which is a good thing. And I'm so appreciative of life. I will not take anything for granted now."
Ms Harris has had her appeal for bail denied by the Russian authorities.