Nuclear deal given go-ahead
A deal to build Britain's first new nuclear plant in a generation has been announced. The government has been in negotiations with EDF Energy over the Hinkley Point C project in Somerset for more than a year.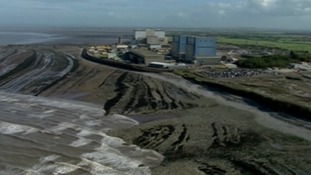 A controversial deal to build a new nuclear plant at Hinkley Point in Somerset will provide power for 35 years, but at what cost?
Read the full story
It is a stark fact that over the next decade, old coal-fired power stations and nuclear reactors that generate about 60 percent of the nation's electricity are going to be shut off as they reach the end of their useful lives.
We desperately need to be investing in new ways of generating power, and the new Hinkley power station will provide about seven percent of the overall requirement.
Nuclear is relatively clean, but it is extremely expensive to build, so whether this turns out to be good or bad for consumers is very difficult to tell.
We simply don't know where energy prices for other sources are going to be in 10 years' time when this power station comes onto the grid.
Advertisement
Consumers will be protected from possible hikes in operational costs for the first time as part of a new deal to build Britain's first nuclear power station in a generation, the Energy Secretary announced.
Ed Davey said that he had ensured a value for money deal in which consumers would "gain share" but never "pain share" in the event of operational costs changing from current forecasts.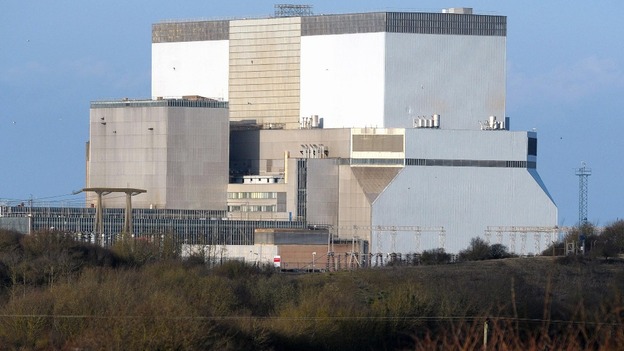 He told the Commons: "The good news is we have negotiated a gain share for the consumer, the consumer has no pain share.
"If the construction costs go higher, that construction risk is taken by the developer, EDF; if the construction costs are lower the consumer will benefit. That's not happened before and it's a welcome protection for the consumer."
The Prime Minister and the Energy Secretary have been taken on a tour around the Hinkley site where Britain's newest nuclear power plant will be built.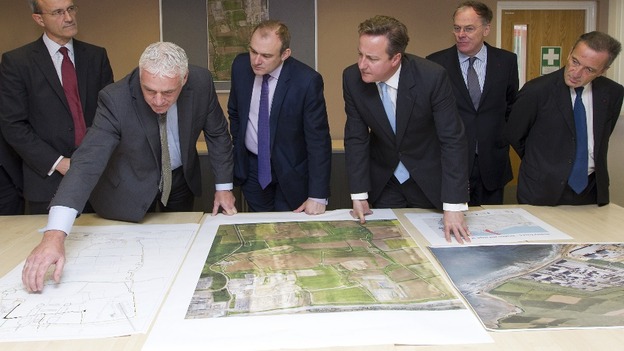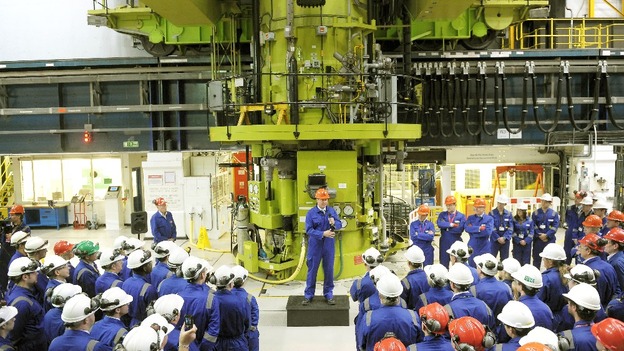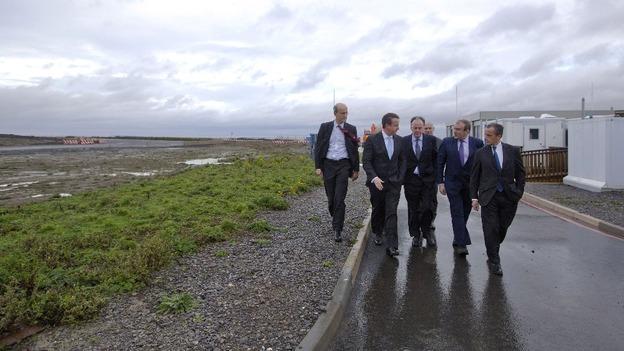 Energy Secretary Ed Davey told a news conference in London it was a "historic" day.
He said the UK was facing a "looming energy crisis" in the next decade thanks to years of neglect and under-investment.
Much of coal and nuclear-generated energy will stop in the coming years.
"We have known for years this is coming, but no-one was willing to take tough decisions."
Mr Davey stressed the project included plans to cover the costs of de-commissioning, with the operators required to pay into a fund from day one.
Nuclear industry expert Dave Gardner explained to ITV News why it was necessary to set a "strike price" in advance of a nuclear deal being agreed:
Fixing a strike price is the only way that nuclear investment can work now.

As there are so many subsidies for renewables, and supply companies with their own generation, there is no reliable central clearing price in the wholesale market.

So the agreed electricity market reforms (EMR) establish the principle of contracts for difference (CFDs) that guarantee a strike price.
Then whatever and however the underlying wholesale market develops over the next 35 years, the nuclear plant will either be topped up to that level if the market price is lower or will pay back into the market the excess if the price is higher on an hour by hour basis.
Given the 10-year construction period before any nuclear station starts to generate and earn any revenue, followed by a 20 years payback period, it would otherwise require an heroic assumption about the prices and stability and politics of the market before investing.

This agreement between the Government and EDF is the first example of these electricity market reforms.
– Dave Gardner
Advertisement
China is currently building 28 nuclear power plants - more than the rest of the world put together.
The Chinese are fast becoming the world's experts.
Ed Miliband attacked the strike price agreed between the Government and EDF over energy generation at the Hinkley C nuclear power station.
"We're in the ridiculous position today where we've got the Prime Minister who says that he can fix prices 35 years ahead for the energy companies but he can't freeze prices now for the consumer.
"No wonder we've got a cost of living crisis in this country."
He added that Labour supports nuclear power but said the Government needs to take "action" on energy price rises.
Greenpeace UK director John Sauven said:
Hinkley C fails every test - economic, consumer, and environmental.

It will lock a generation of consumers into higher energy bills via a strike price that's nearly double the current price of electricity, and it will distort energy policy by displacing newer, cleaner, technologies that are dropping dramatically in price.

With companies like Dong Energy now saying the price of offshore wind will drop so much it will be on par with nuclear by the 2020s, there is little rationale for allowing Hinkley C to proceed.
Giving it the green light when there is no credible plan for dealing with the waste is also unacceptable. David Cameron has said himself that, until the waste issue is sorted, no new investment is possible.

This is yet another Government U-turn which is creating uncertainty for investment in both energy efficiency and renewable energy, which, despite recent headlines, remain the best long-term solution for the consumer, energy security and tackling climate change.
John Cridland, CBI director-general, welcomed the Hinkley nuclear deal as a "fundamental feature of our future energy landscape."
This is a landmark deal which will help us meet our future energy challenges, while boosting jobs and growth.

New nuclear plants must be a fundamental feature of our future energy landscape, and Hinkley Point C is the starter gun to securing the investment we need.
Amid understandable public concern about rising bills, it's important to remember this investment will help mitigate the impact of increasing costs.

The fact is whatever we do, energy prices are going to have to go up to replace ageing infrastructure and meet climate change targets - unless we build new nuclear as part of a diverse energy mix.
Load more updates
Back to top