Wenger's Russia boycott doubts
Arsenal boss Arsene Wenger doubts whether a boycott of the 2018 World Cup would be the best way to combat racism in Russia. The idea was suggested by Man City midfielder Yaya Toure after he claims he was racially abused by CSKA Moscow fans.
FIFA president Sepp Blatter has rubbished the idea of a boycott in protest against alleged racist abuse suffered by Manchester City player Yaya Toure in Russia.
"I think we should never speak about a boycott of the World Cup," Blatter told reporters in Oxford.
"We should fight against racism but the boycott would not be a weapon against racism."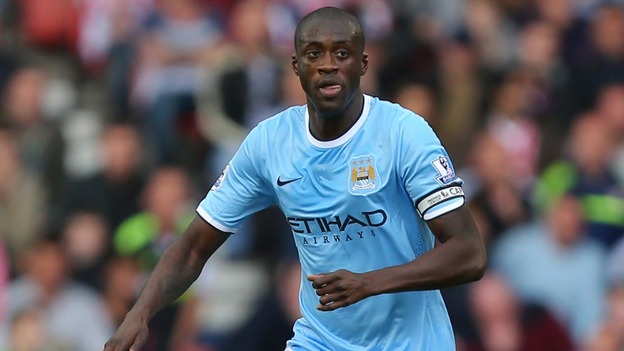 The chief executive of the Russian football league has blamed a "misunderstanding" for Yaya Toure's compliant that CSKA Moscow fans racially abused him.
In an interview with The Associated Press, Sergey Cheban says he attended the Champions League match in Moscow on Wednesday but didn't hear any racist chanting.
He said through an interpreter "there was not an incident" and that "everyone hears what he wants to hear."
Advertisement
Arsenal boss Arsene Wenger has doubts over whether a boycott of the 2018 World Cup would be the best way to combat racism in Russia.
Asked about a potential boycott, Wenger said: "You have to fight racism whether it is in Russia or anywhere else in the world.
"You cannot tolerate racism of any kind and you have to fight against it. How (do) you do that?
"Honestly I believe UEFA is taking action in the right way and to go as extreme as (a boycott), it's a bit early to do that because it's not proven what happened.
"I believe that Russia itself has to fight against that and of course you want everybody to be active on that."
Manchester City midfielder Yaya Touré has commented on whether Russia needs to address the problem of racism before they host the World Cup.
He said: "Of course they do. It's very important. Otherwise if we are not confident coming to the World Cup in Russia, we don't come."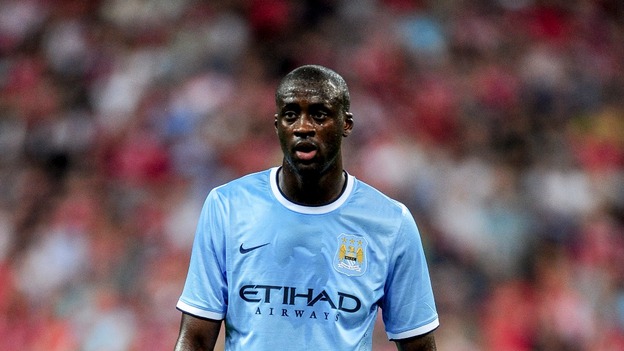 According to a report in The Guardian, he heard racist chanting more than once.
Yaya said: "It was a few times, when I went into the goal area. I tried to score a goal and missed it, but some fans reacted.
"I know we have the fight against racism, but we are not kids and we have to stop it now."
He added:" [Uefa] have to react. I want to stop this. It is always the same. I am unhappy because the reaction of the fans was unbelievable.
"I hope they [Uefa] do something, ban the club or the stadium for two years."
Manchester City have filed a formal complaint to UEFA after last night's game against CSKA Moscow.
Manchester City FC can confirm that it has today issued a written formal complaint to UEFA regarding the events of last night's game against CSKA Moscow.

It follows the complaint which was raised to the UEFA delegate immediately after the conclusion of the game.

It is noted that UEFA have opened proceedings into the matter and we await the findings in due course.
– Manchester City FC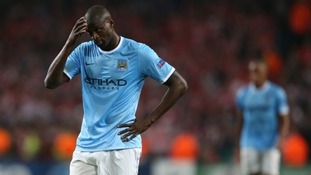 UEFA is staring at an open goal over depressing accusations of racist chanting aimed at Manchester City's Yaya Toure by CSKA Moscow fans.
Read the full story
Advertisement
UEFA has opened disciplinary proceedings against CSKA Moscow for racist behaviour of their fans under Article 14 of the UEFA disciplinary regulations.
It has also opened proceedings, under Article 16, for setting off of fireworks at last night's UEFA Champions League group stage match in Moscow against Manchester City.
The case will be dealt with by the UEFA Control and Disciplinary Body on October 30.
Match officials did not adhere to Uefa protocol over reports of racist abuse suffered by Yaya Toure at CSKA Moscow, FIFPro union Europe president Bobby Barnes claims.
We're very disappointed that a clear agreed protocol which is designed to deal with these situations was not effected.
The player, having done what was asked of him to notify the referee, quite rightly expected that the referee would go speak with the safety officer, and the (UEFA) protocol agreed is that the safety officer should make a stadium announcement warning the fans that if the chants do not desist that the game will be stopped.
Obviously it's difficult in a pressure situation, referees have lots to think about but there are a number of officials at games, nothwithstanding the fact you've got additional referees behind the goals in Champions League matches.
– Bobby Barnes,FIFPro Division Europe President and PFA Deputy Chief Executive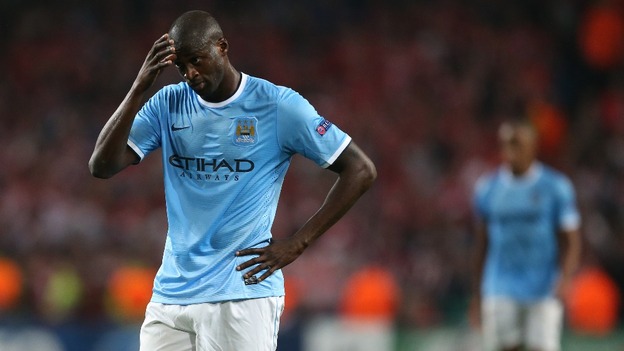 UEFA is investigating allegations of racist abuse against Manchester City's Yaya Toure and has warned that clubs will no longer escape with just fines if their supporters are guilty of discriminatory behaviour.
UEFA's communications director David Farrelly told Press Association Sport: "In relation to the UEFA Champions League match between CSKA Moscow and Manchester City, we are waiting for the reports from the referee and the match delegate as they are our eyes and ears at the match.
"UEFA now has new regulations in place which were brought in at the start of the season."
The most recent Uefa sanctions to deal with racism state:
Step One
"If one or more of a member association or club's supporters engage in the behaviour described in paragraph 1, the member association or club responsible is punished with a minimum of a partial stadium closure."
Step Two
"...a second offence is punished with one match played behind closed doors and a fine of €50,000."
Step Three
"...any subsequent offence is punished with more than one match behind closed doors, a stadium closure, the forfeiting of a match, the deduction of points or disqualification from the competition."
Load more updates
Back to top