The death toll from a wave of bombings across Iraq today has risen to at least 62, officials said.
There were a series of car bombings in Baghdad, along with an explosion at a market and a suicide assault in a northern city.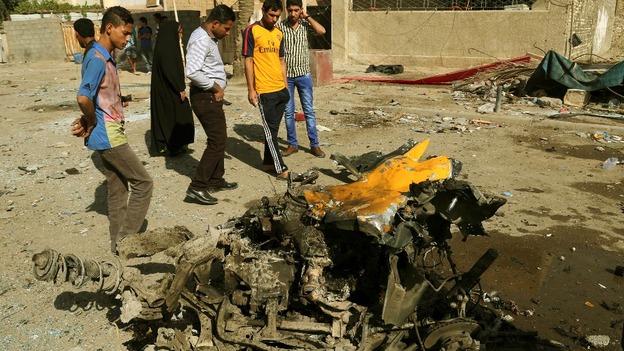 Coordinated bombings in Iraq have killed more than 5,000 people since April.
The local branch of al-Qaida often takes responsibility for the assaults, although there was no immediate claim for Sunday's blasts.