Bid to stop Mulcaire payments
Former News of the World news editor Ian Edmondson attempted to stop payments to the phone hacker Glenn Mulcaire, a jury heard. In an email to then-editor Andy Coulson, Mr Edmondson said: "The £2,000-a-week to Greg's investigation man has to stop."
by Sejal Karia - ITV News Reporter
The jury was told that former news editor Ian Edmondson made several attempts to stop payments to the phone hacker Glenn Mulcaire.
In one email in which the then-editor Andy Coulson was copied in on, he wrote, "The £2,000-a-week to Greg's investigation man has to stop. I have spoken about this a million times and I dont think I need to say anymore".
Mr Coulson who is accused of a six-year campaign of phone-hacking denies the charges.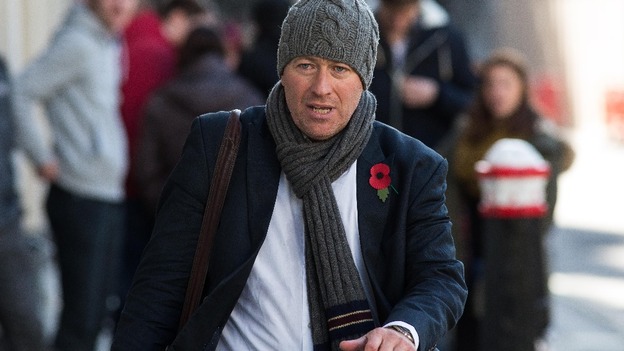 The jury had previously heard that Glenn Mulcaire was an investigator contracted to the investigation team at the paper; a contract which had been set up by another news editor Greg Miskew back in 2001, which was worth about £100,000 a year.
The court was also told that although Mr Edmondson tried to stop these cash payments in 2005, that never happened.
Both Mr Edmondson, Mr Coulson and all other defendants in this trial deny all the charges against them.
A jury at the Old Bailey has heard that former Atomic Kitten singer Kerry Katona was hacked by private investigator Glenn Mulcaire on many occasions, including on Christmas Day in 2005.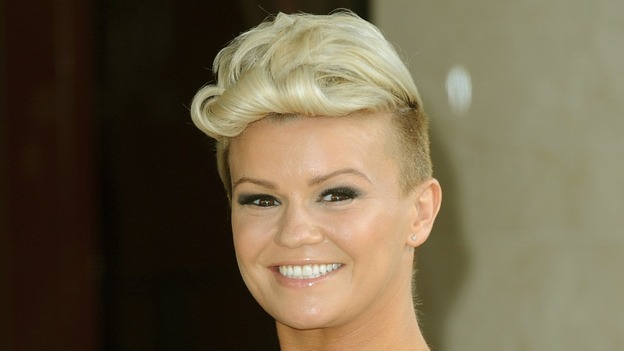 Just a few days after, on New Year's Day, a story appeared in the News of the World about problems the 33-year-old was allegedly having with ex-husband Brian McFadden's mother.
She was also hacked four times in the space of three hours before the tabloid ran stories with the headlines 'Kerry In New Coke Shocker' and 'Kerry Drug Row' on December 4 2005.
Mulcaire's interceptions of her voicemails were repeatedly followed by stories about her in the newspaper from January to March 2006.
Advertisement
The voicemail of a former special aide to former home secretary Charles Clarke was hacked by the News of the World, the jury at the phone hacking trial has heard.
Hannah Pawlby's messages were targeted over false rumours she and Clarke were having an affair.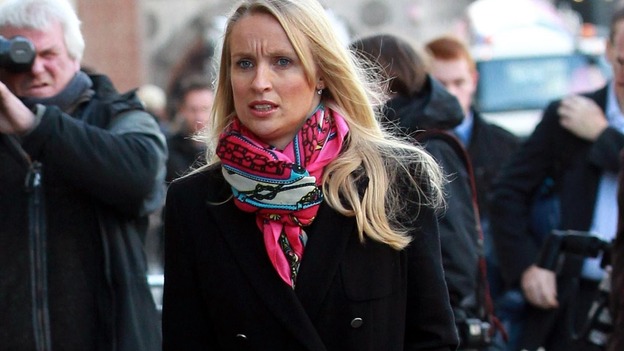 Jurors were played recordings recovered from the home of private investigator Glenn Mulcaire, who has admitted phone hacking.
They included two from then editor Andy Coulson - in the first he was heard saying that the NotW planned to run "quite a serious story" about Mr Clarke and that he wanted to speak to him.
Miss Pawlby told the jury she was aware of the affair claims and there was "no truth in the rumour."
She recalled being contacted by a Sun journalist who was working for a political gossip column in around 2006 about the claims.
"She said she had pictures of Charles and I and that we were having an affair and said that they were going to run the story and what did I say to that. I said I wasn't having an affair."
Former Home Secretary Charles Clarke has described how he faced false rumours he was having an affair with his former special aide at the Old Bailey phone hacking trial.
He told jurors he had threatened to sue the Sun for libel if it ran such a story.
Prosecutors allege that journalists at the News of the World (NotW) accessed Miss Pawlby's voicemails in 2005 after hearing a rumour that the pair were having an affair.
Jurors were shown an email sent by journalists from the NotW features desk, which said:
Lewis (Panther - a journalist) has had a tip that Home Secretary Charles Clarke is having an affair with his blonde, attractive special adviser Hannah Pawlby.

He got this from a Westminster insider who fancied Pawlby, was going to ask her out and was told 'Don't bother wasting your time, she's with Charles'."
The-then features editor, Jules Stenson, replied to colleagues saying that the story was a "non-runner" because the news team had "a head start".
by Sejal Karia - ITV News Reporter
Former Home Secretary Charles Clarke was asked asked if he became aware his former aide Hannah Pawlby was also contacted by The Sun about false claims they were having an affair.
He replied: "Yes, she came to me."
She told Mr Clarke that a gossip columnist from the Sun had told her they had alleged evidence of a relationship.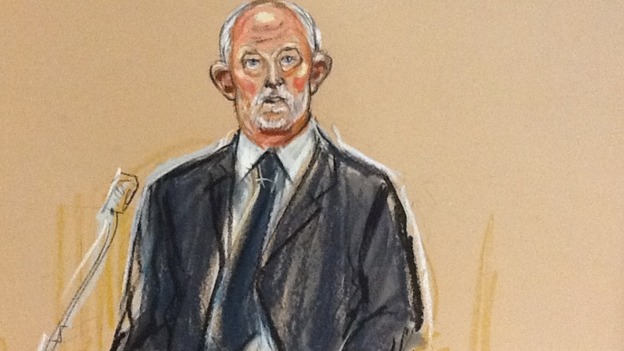 "She was extremely distressed" and Mr Clarke decided to phone the editor of The Sun at the time, Rebekah Brooks (nee Wade), to tell her such a story was completely untrue and that he would sue for libel if it was ever published.
Brooks was away and he spoke to her deputy. Consequently, no story was ever published, the jury heard.
by Sejal Karia - ITV News Reporter
Charles Clarke who served as Home Secretary between 2004 and 2006 has been giving evidence at the phone hacking trial.
He has been describing being contacted by The Sun's former political editor Trevor Kavanagh about claims he was having an affair with his special adviser Hannah Pawlby in 2006 (but he wasn't sure about the exact date).
Mr Clarke said: "He told me he needs to see me urgently".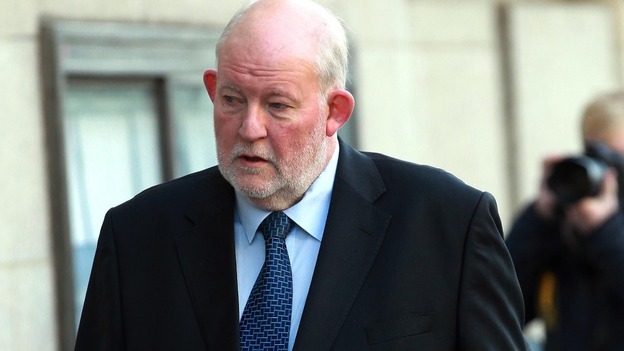 They met in Mr Clarke's House of Commons office and "Kavanagh put it to me that he had evidence that I and Hannah were having an affair".
Mr Clarke said that he was told by Kavanagh that he would treat the story "sympathically, if I confessed it to him".
He replied that there was "no basis" for such allegations and that "such a relationship didn't exist" and that there was "no substance" to it.
He went on to say "I was not prepared to discuss it with him".
No story ever appeared in the newspaper.
Advertisement
Former Home Secretary Charles Clarke has been called to give evidence at the phone hacking trial at the Old Bailey.
The Old Bailey was shown an email between Clive Goodman - the then royal editor of the News of the World - and the newspaper's former editor Andy Coulson.
The email from Goodman to Coulson reads: "Andy - want me to talk to Paddy about Harry? The health info is from doc himself, scammed from Helen Asprey...so it's solid."
The email chain appears to show Mr Coulson's reply: "He won't help will he?"
This email relates to what the prosecution claim is a voicemail recording of a message on the phone of the personal private secretary to Prince Harry, Helen Asprey, left by Dr Rod Jacques.
The recording was seized from Glenn Mulcaire's home address in 2006.
Dr Jacques was treating Prince Harry for an injury to his knee at the time.
The voicemail was read out in court and this is an extract: "Helen, Hi...our mutual friend is very much better with his knee, as you probably know he also mentioned a shoulder problem to me..."
Dr Jacques said in a statement to the police that was a private message for Ms Asprey and for her alone.
Calum Best, who was allegedly hacked on the orders of former News of the World editor Andy Coulson and head of news Ian Edmondson, told the Old Bailey today he was paid by the newspaper for a story about him and Mick Jagger's daughter Elizabeth.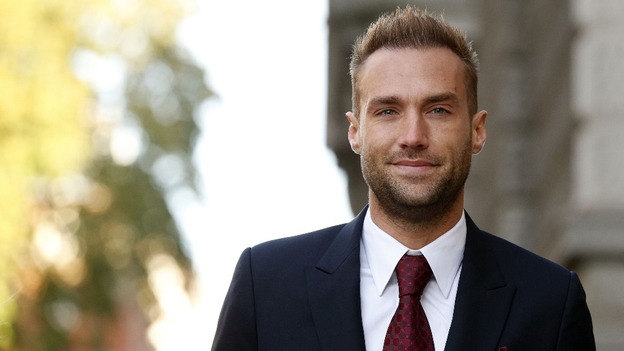 The jury heard the former model had received around £2,000 for the story about an incident between the pair in a Soho nightclub.
Answering questions from Tim Langdale QC, representing Coulson, Best also acknowledged he had free-spending habits.
Mr Langdale asked Best: "You were someone who tended to spend what money you got rather than investing it?
"You could say that," Best said.
"You were a bit reckless on the financial side of spending your money?"
"Yes, I suppose you could say that's fair," he answered.
by Sejal Karia - ITV News Reporter
The court has heard that Helen Asprey, the Personal Private Secretary to Prince Harry, had her phone intercepted by Glenn Mulcaire.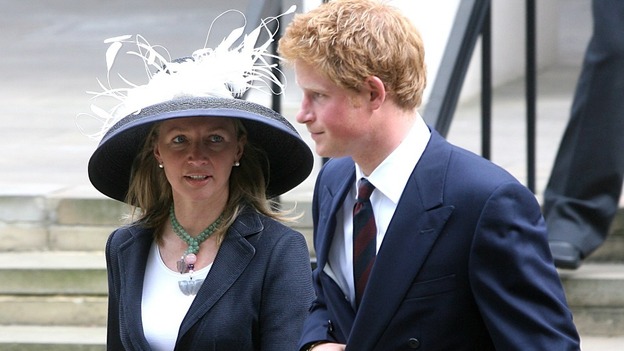 The trial was told her Ms Asprey's voicemails were accessed and recordings of them were seized from Glenn Mulcaire's home.
The jury heard phone records show between January 2005 and May 2006, Glenn Mulcaire made 48 calls to Ms Asprey's mobile phone.
Defendant Clive Goodman made 83 calls to her mobile phone, according to the prosecution.
Load more updates
Back to top