Energy firms defend price rises
The "Big Six" energy companies were forced to defend recent hikes in energy prices to a committee of MPs today. They blamed wholesale costs and green taxes but their explanations were dismissed as a "list of excuses" by Labour leader Ed Miliband.
Ed Miliband has questioned what the difference is between the government's and energy companies policies and suggested the "big six" firms should in fact be the "big seven".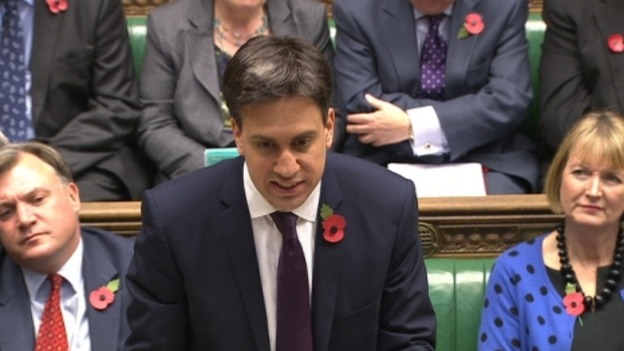 Mr Cameron, referring to the news that the Labour leader has switched his supplier, told Prime Minister's Questions: "He comes here and attacks Tory policy and he goes home and adopts Tory policy".
The energy companies were accused by one of their own of charging customers as much as they can get away with. The big six were called before MPs - along with the managing director of the much smaller Ovo Energy.
When they blamed wholesale costs and green taxes for their price rises, he challenged their figures and the way they hit some customers much harder than others.
ITV News Business Editor, Laura Kuenssberg reports:
Advertisement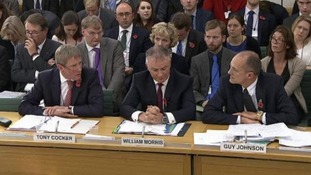 The so-called big six energy companies were forced to explain to Parliament why bills are increasing so much this winter.
Read the full story
The Labour leader Ed Miliband has dismissed the "list of excuses" offered to MPs by energy firms, blaming rising bills on them overcharging hard-pressed customers.
What we've heard today was a list of excuses from the energy companies.

We don't need more excuses, more reviews, what we need is action. Action against companies that are overcharging people and taking advantage of a broken market.

That's why it's so important that we implement Labour's price freeze, which is what we'll do, and reform a broken market so there's proper competition, proper transparency and a regulator who can cut prices for consumers.
– Ed Miliband
The managing director of energy for British Gas Ian Peters has sought to defend a 38 per cent bonus for his boss despite people paying more in bills.
When asked whether he felt comfortable putting people's prices up while those at the top of his company were 'still taking huge bonuses', he replied:
"We thought deeply about what to do with pricing, because of the impact on bills at a time that incomes are stressed. We do more than any other company to help those in need.
"Executive pay, that's salaries, have not changed since 2010."
But, when pressed, he admitted: "Bonuses have gone up, that's a matter of record."
Read: What costs make up your energy bill?
Energy bosses facing a grilling by MPs have pledged not to cut off elderly and disabled people off during the winter, even if they cannot pay their bills.
Read: SSE boss insists 'we are not profiteers'
Advertisement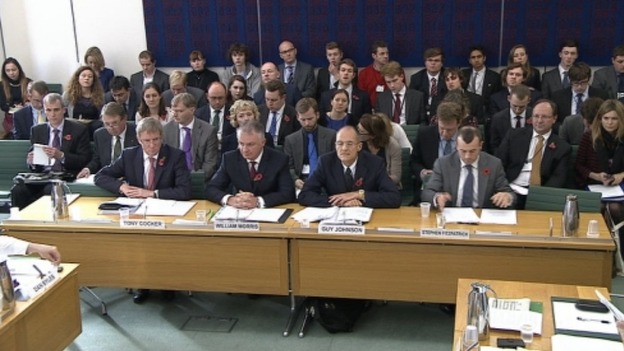 Eon says it has not yet decided whether to put prices up or not - but the MPs are very dubious. Meanwhile another energy exec calls green levies a 'regressive poll tax' and 'stealth tax'.
MPs also asked the different firms why their charges for ECO, the government's green scheme, are so different.
The Ovo Energy boss is clearly enjoying himself, and is saying the firm cut prices last year and offers to sell energy to big six more cheaply! Any Ovo customers out there?
But if the Ovo boss says he's been cutting because wholesale prices have not risen, why does the firm's website says it put prices up in April as wholesale costs went up?
The boss of Npower's acknowledges there is element of 'suspicion and concern' but says they spend more on investment than they take in profit.
The energy firms deny buying energy from themselves at above the market rate, But the structure in which they generate and sell power gives rise to accusations.
It is interesting though that the E.ON boss Tony Cocker welcomes Ed Miliband's idea of separating the power generation businesses and retail businesses that sell to us.
Load more updates
Back to top