Energy firms 'faster switching'
Energy minister Ed Davey has set out new measures the government claims will give consumers more control, including making it possible to switch suppliers within 24 hours.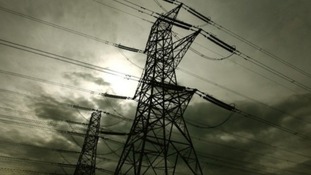 New measures making it easier for customers to switch tariffs aimed at helping curtail energy price hikes for consumers have been slammed.
Read the full story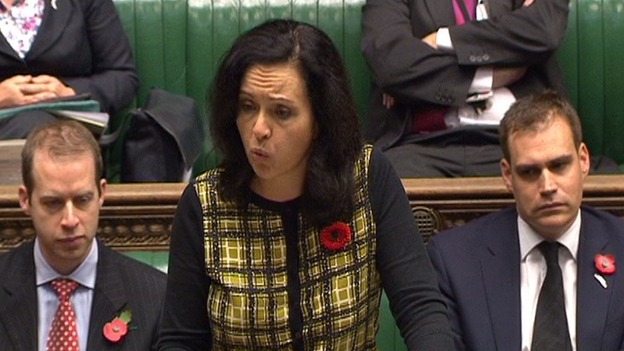 Labour's shadow energy secretary Caroline Flint has said that the changes announced in the energy statement will "do nothing to help people with their bills this winter".
She said: "Hard-pressed energy customers struggling with the cost of living need action now, not endless reviews and consultations from an out-of-touch Government that refuses to stand up to the energy companies. "
"What we need now is a price freeze because this is the only way we can deal with the energy companies overcharging," she added.
Advertisement
While politicians talk of "putting consumers in control" of the energy market, many such customers will be forced to cut back on heating this winter.
"I'd love them to live in one of them blocks ... for just a day, two days, just to see how hard it is," says Jason Smith, a resident of one tower in Birmingham referred to locally as the "ice block".
ITV News' Consumer Editor Chris Choi met other residents of one street in the city to see how they are dealing with rising energy prices:
The Trades Union Congress says the Government's energy proposals "will do little to help" amid what it describes as a "living standards crisis".
Households are spending almost twice as much of their income on gas and electricity as they did a decade ago. This is what a living standards crisis looks like.

But these proposals will do little to help, and look like the result of a desperate search for something to say rather than action to help household budgets.

Ministers need to deal with the root causes of this dysfunctional market and excess profits without jeopardising our future energy security by cutting vital investment in low-carbon energy.
– Frances O'Grady, TUC General Secretary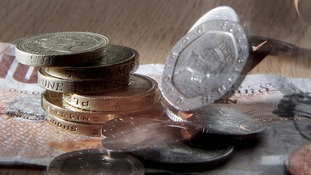 Switching your energy company or tariff can save money on your bills, and also drive competition in the market bringing further savings.
Read the full story
Former Green Party leader Caroline Lucas has criticised the Government's energy proposals, saying the odds are "totally rigged in favour of a handful of big companies."
If the Government were serious about breaking the stranglehold of the Big Six, it would be supporting locally-owned energy projects. It's quite shocking that the Energy Secretary's announcement contained no mention of community energy.

Support for community and co-operatively owned renewable schemes, where people benefit from generating their own power, is pathetically poor compared to the lavish subsidy the nuclear industry has just received.
– Caroline Lucas MP
Advertisement
The Citizens Advice service says it has seen a 63 per cent increase in the number of people looking at its online advice pages since energy price rises were announced this month.
It anticipates over 60,000 people will have sought energy advice from its website during October.
The Government's announcements today will make switching faster, but it also needs to be easier.

We want to see a personal shopping service for energy customers. Using energy data, customers could ask switching sites to compare their bills and find the cheapest deal.

This avoids not only the lengthy process that the Government is trying to tackle with 24-hour switching but also the confusion surrounding complicated bills and tariffs that too often deters customers from tackling their high bills.
– Citizens Advice spokesperson
The executive director of consumer group Which? says the Government's energy measures, unveiled today, carry a "huge weight of expectation".
There will be no great applause from the millions of consumers worrying about rising energy costs for the Government committing to make the regulators simply do their job.

There is a huge weight of expectation that the Government and regulators will now deliver the radical changes that consumers need.

Structural reforms to separate the wholesale energy market from domestic supply, and the Government cutting the costs its policies add to consumers' bills, are needed to effectively keep prices in check.
– Richard Lloyd, Which?
Energy Secretary Ed Davey has set out a series of measures designed to "put consumers in control" of the energy market:
Energy firms must make switching faster, with the ambition of reducing it to 24 hours instead of the current five weeks
They will have to provide QR (Quick Response) codes on energy bills so that smartphone users can switch to the best deals in a few clicks
Firms may have to provide information on cheaper tariffs to switching websites
They should make every effort to return money to customers with closed accounts
He also announced that his department will consult on introducing criminal sanctions for those who manipulate the energy markets.
Energy Secretary Ed Davey has said he wants to have "trained community advisers" to help vulnerable people find the cheapest tariffs.
He said the initiative, dubbed the Big Energy Saving Network, would be in partnership with Citizens Advice Bureau and Age UK.
Speaking ahead of his energy statement in the House of Commons, he said there is more competition in the energy market than before the coalition came to power, but that there is still work to do.
Load more updates
Back to top