Firefighters to hold new strike
Firefighters are to hold another strike in their row with ministers over pensions. The industrial action will be held next Wednesday. And the fire brigades union has also balloted members on the possibility of further strikes.
Firefighters are to hold another strike next Wednesday - and have also been balloted on further industrial action.
The fire brigades union leader Matt Wrack tweeted:
FBU strike: strike action called for Wednesday 13 November between 10am and 2pm. Also notice of second ballot for other forms of action.
Firefighters in England and Wales have staged another strike in their row over pensions with the Government.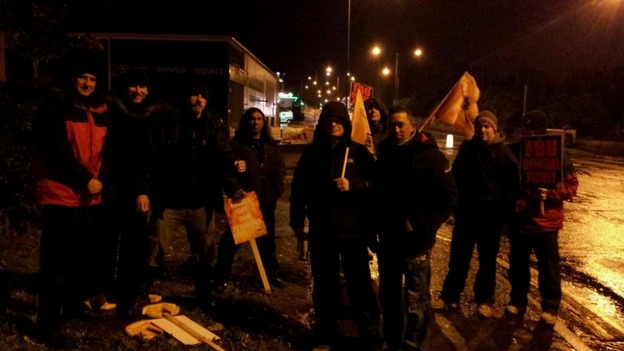 Fire Brigades Union members walked out for two hours at 6am this morning - their third round of action in recent weeks.
Some brigades, including London, hired contractors to provide cover while others relied on part-time and retained staff.
The dispute is over pension age changes which will see fireighters' retirement age increased from 55 to 60.
Advertisement
Firefighters in England and Wales will stage another strike this morning, in their bitter row with the Government over pensions.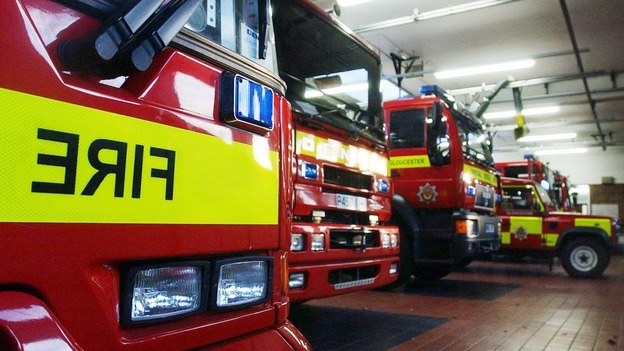 Around 30,000 members of the Fire Brigades Union (FBU) across England and Wales will walk out today from 6am to 8am in an ongoing dispute about pensions.
The moves marks their third round of action in recent weeks - the last strike was on Friday from 6.30pm until 11pm.
Firefighters will again mount picket lines outside stations, while brigades will put contingency plans into action.
Fire Minister Brandon Lewis said firefighters should reconsider taking "completely unnecessary" strike action and that the move would be "baffling" to people who knew their pension terms.
The public will be baffled by the FBU's course of action when they hear that the deal being offered to firefighters gives them one of the most generous pension schemes in all the public sector.

A firefighter who earns £29,000, and retires after a full career aged 60, will get a £19,000 a year pension, rising to £26,000 with the state pension. An equivalent private pension pot would be worth over half a million pounds and require firefighters to contribute twice as much.
– Fire Minister Brandon Lewis
The Fire Brigades Union has called on the Government to reopen talks over firefighters' pensions amid the prospect of further industrial action following last night's walkout.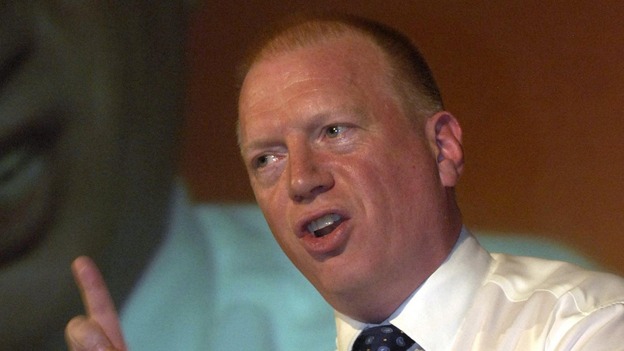 FBU General Secretary Matt Wrack praised its members in England and Wales for their "unity and determination" during a walkout from 6.30pm to 11pm yesterday.
He said: "Firefighters have once again shown their determination to defend their pension rights and to campaign for a pension which reflects the job they do.
"We hope Government will now sit down and negotiate a settlement to this dispute.
"So far ministers have completely ignored the evidence in front of them. We hope this action will finally open their eyes."
A further stoppage is planned from 6am to 8am on Monday.
The President of the Chief Fire Officers' Association told BBC Radio 5 Live that striking firefighters who left last night's blaze at a scrap metal yard in Dagenham had "brought disgrace" on the fire and rescue service.
Last night some of the firefighters in London stayed at the incident and all credit to those.

Those who walked away from a burning fire last night, I think acted disgracefully and have brought shame on the fire and rescue service and I hope they never do that again.
– Paul Fuller, President of the Chief Fire Officers' Association
Advertisement
The London Fire Brigade said it received 124,999 calls during yesterday's strike period.
Contingency crews attended 17 incidents in the capital, including the large fire at a Dagenham scrap metal yard.
A statement said: A recall notice was issued to crews due to the scale and seriousness of the Dagenham fire, which was ongoing as the strike started.
"The FBU immediately advised firefighters that they did not agree that the protocol could be invoked and to ignore it.
"Emergency cover was provided from 13 strategic locations by 27 fire engines and around 200 Emergency Fire Contingency Crew staff."
The Fire Brigades Union (FBU) has confirmed there has been no agreement over the recall of firefighters.
There has been no recall of firefighters agreed with the Fire Brigades Union in London.

Unless this changes, firefighters will therefore continue to respect the strike action until 11pm tonight.

The London Fire Brigade has been giving assurances that their contingencies were sufficient.
– FBU London Secretary Paul Embery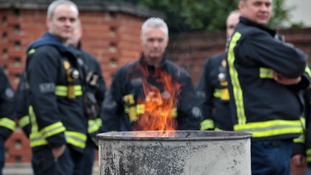 Firefighters across England and Wales staged new strikes tonight, and announced another for the day before Bonfire Night.
Read the full story
The London region of the Fire Brigades Union, the FBU said their members have not been recalled, and accused the London Fire Brigade of breaching the recall agreement.
Contrary to statement of London Fire Brigade, FBU members are NOT being recalled for the Dagenham fire. LFB has breached recall agreement.
For the record, @londonfire has misled the public over FBU members being recalled to duty for Dagenham fire. FBU has *not* agreed this.
Load more updates
Back to top