David Cameron says he aims to get "every penny for value for money" from the investment in the controversial HS2 rail project.
Speaking at the annual CBI conference, Mr Cameron insisted the scheme would "unite the country and drive economic growth".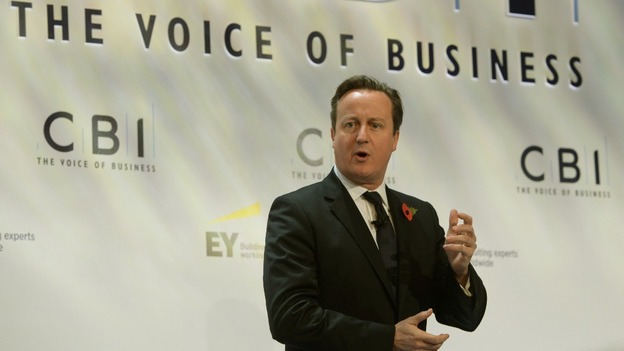 The Prime Minister said the leader of the HS2 scheme, Sir David Higgins, would "drive every extra bit of cost out of the project" so it comes in under the estimated £50 billion budget that has been set.
The Prime Minister went on to claim that critics of the project were "putting the country's future at risk" and called for a "concerted consensus" across business and politics to get behind the project.
Read: Government unveils new business case in its HS2 fightback