Annecy prosecutor Eric Maillaud says the man in the artist's impression released today may be responsible for the murders, or a key witness to the Alps murders.
"The motorcyclist who we are trying to find was seen by officials from the National Forestry Office a short time before the murders, and in the proximity of the car park where the murders took place," he said.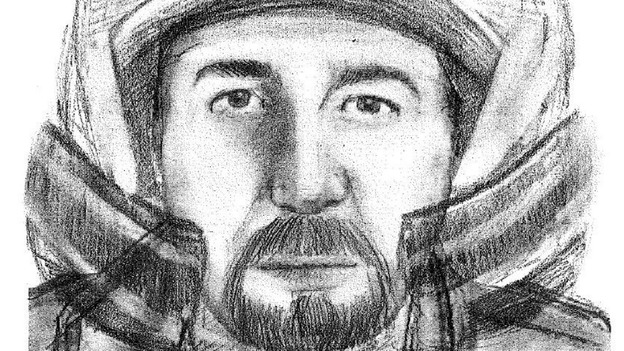 "It is completely unknown who he is.
"It could be that he was on a walk and did not see anything; that he is someone who saw something (a witness); or that he is the perpetrator of the murders. All these hypotheses are being considered.
"His helmet is very particular and there are only a few thousand of these models worldwide. The lower part of the helmet opens laterally to reveal the lower face."