The 42-year-old physics and geology graduate, WO2 Ian Fisher was born in Barking in Essex, joined the Territorial Army in February 1993.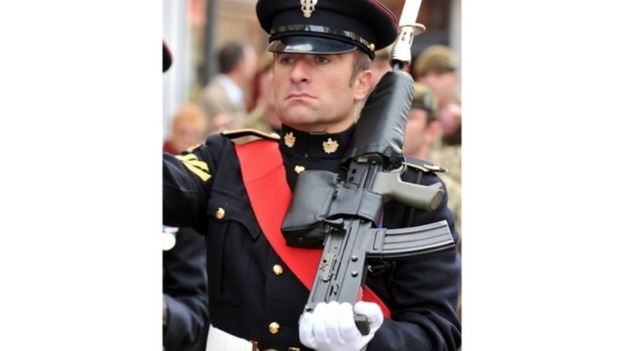 After completing his degree at Staffordshire University, and following three and a half years' service as a reservist Lance Corporal, he volunteered to go to Hong Kong in August 1996 as a Regular Private with B Company, 1st Battalion The Staffordshire Regiment (Prince of Wales's).
He completed four previous operational tours from 1999 - once to Northern Ireland, twice to Iraq and a previous tour of Afghanistan in 2011.