UK-Germany 'spying' meeting
Germany's foreign minister has met the British ambassador over reports of spying from the British embassy in Berlin.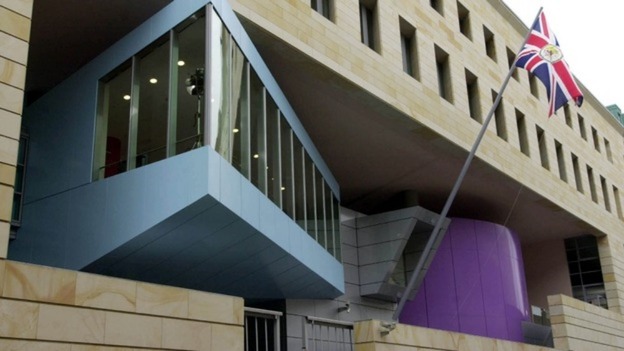 The news Germany's foreign minister met the British ambassador over reports of spying from the British embassy in Berlin has been taken a lot more seriously in the German capital than some people in Britain might imagine.
Reports claim top-secret listening posts were operating in the centre of the city and the Germans really don't know how much or how many conversations 'spies' were able to listen into.
This latest tapping of communications speculation comes just a fortnight after Chancellor Angela Merkel's own phone was tapped into by the Americans.
The Germans would have suspected the UK Government Communications Headquarters (GCHQ) may have been involved in this.
However, reports a European ally, a member of the European Union, Britain, was spying for the Americans effectively right in the heart of the Germany has provoked a furious response from some politicians who want to impose financial sanctions.
By and large the general response is a bit more moderate but it couldn't have come at a worse time for Prime Minister David Cameron.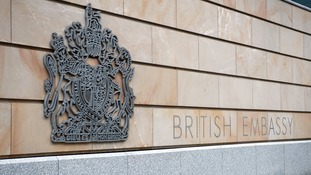 Advertisement
The divided city of Berlin wasa hotbed of spying activity throughout the Cold War, with one famous operation involving atunnel being built by the British and US into Communist East Berlin to enablecommunications cables to be tapped.
Russia's KGB knew about the tunnel thanks to the treachery of George Blake, but did not take action against it in order to protect their mole in British intelligence.
In the 1950s, the US National Security Agency (NSA) used Berlin's highest hill, the Teufelsberg, as a listening station.
The site was frequently used by American soldiers and its five large satellite domes on top of the building, though unused, can still be seen today.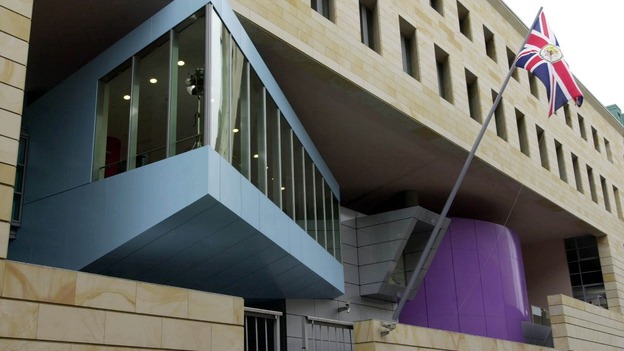 A listening postalleged to have been operating on the roof of the British Embassy in Berlincould have been used to gather economic and political intelligence to benefitthe UK, an expert has suggested.
Spying on "friendly" countries occurs throughout the world as nations attempt to gain an advantage over rivals and there are "big stakes at play", Professor Richard Aldrich said.
Warwick University's professor of international security said the kind of activity allegedly carried out by the British in the heart of Berlin's political district was "pretty universal".
He said: "This stuff is so ubiquitous and we now have documentary evidence to show that Britain regularly runs covert listening stations out of embassies and consulates, as does everybody else."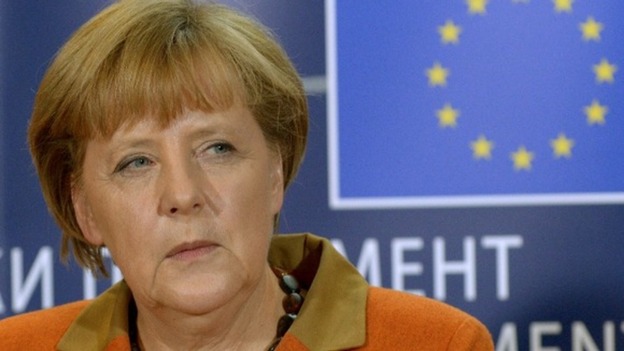 Allegations surrounding National Security Agency (NSA) spying derived from fugitive whistleblower, Edward Snowden, and overshadowed last month's European Council summit.
It led to a joint call from German Chancellor Angela Merkel and French president Francois Hollande for talks with the US authorities to rebuild trust between the nations
At his post-summit press conference, Prime Minister David Cameron refused to be drawn on whether the UK Government Communications Headquarters (GCHQ) was spying on EU allies through its Tempora programme of internet surveillance, saying only that the agency operated within a proper legal framework.
He did emphasise that Britain shared its intelligence extensively with EU partners, and he echoed recent comments by MI5 director-general Andrew Parker condemning the way its efforts were being jeopardised by leaks.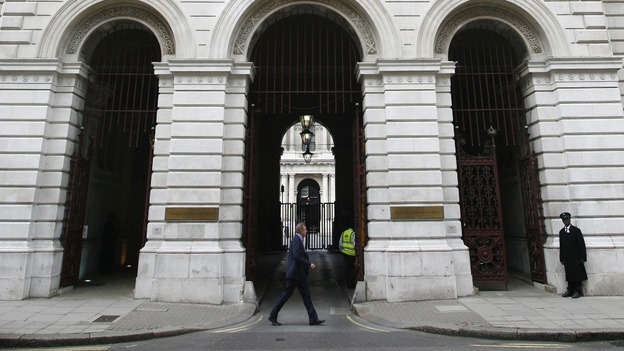 A Foreign Office spokeswoman has confirmed Britain's Berlin ambassador, Simon McDonald, attended a meeting with a senior official at the Ministry of Foreign Affairs, "at their invitation" this afternoon.
Advertisement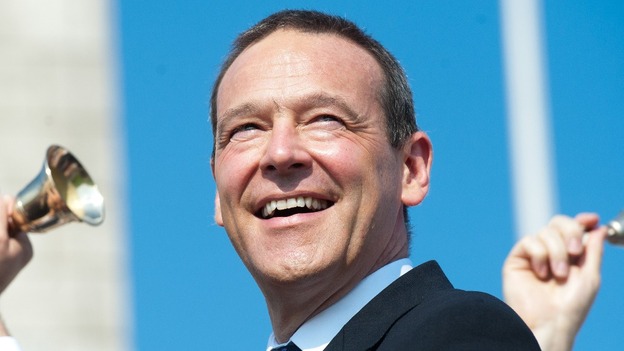 The Foreign Office says Britain's ambassador in Berlin, Simon McDonald, has been "invited in" to see the German government, not "summoned" over spying allegations.
In my view, the result is the same - they meet.
Read: Foreign Ministry: 'Spying is behaviour contrary to law'
Britain's ambassador in Berlin, Simon McDonald, has been summoned by the German foreign ministry over spying allegations.
In a statement this afternoon, the Foreign Ministry said any incident of "interception of communications" is "contrary to international law".
At the instigation of Foreign Minister Westerwelle, the British ambassador was asked to an interview in the Foreign Office.

The head of the European Department asked for a response to current reports in the British media, and pointed out that the interception of communications from the premises of a diplomatic mission would be behaviour contrary to international law.
– Foreign Ministry spokesman in Berlin
Britain operates a top-secret listening post from its Berlin embassy to spy on Germany's political affairs, according to a report in the Independent today.
It suggests leaked documents by the US National Security Agency whistleblower, Edward Snowden, show the UK Government Communications Headquarters (GCHQ) is operating a network of spy posts from diplomatic buildings around the worlld, alongside the US and other key partners.
The German Foreign Office has said "tapping communication" from a British embassy in Berlin is a "violation of international law".
#BritishAmbassador called into the ForeignOffice. It was pointed out: Tapping communication from an Embassy would be violation of int'l law.
Load more updates
Back to top