One of the unions supporting university staff in their second strike over pay next month has said "enough is enough".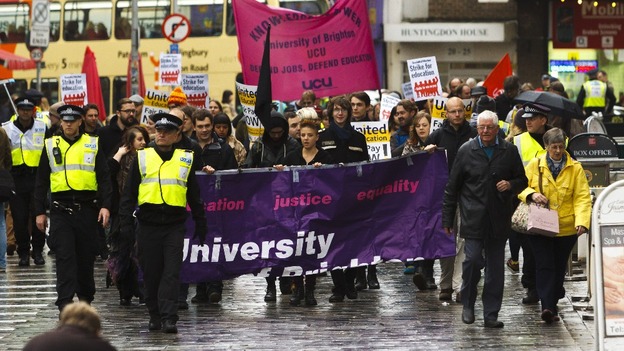 Michael MacNeil, UCU's head of higher education, said: "Staff have suffered year-on-year cuts in the value of their pay and have made it clear that enough is enough.
"We remain committed to trying to resolve this dispute and the employers now have until 3 December to sit down and positively engage with the unions.
"If they don't, then our members and those from our sister unions will be out on strike again, as well as continuing to work to contract."