Deputy Prime Minister Nick Clegg said his plan to raise the income tax threshold above £10,500 before the next election was "certainly no secret" but it had not been "agreed yet" with David Cameron.
The Liberal Democrat leader told the BBC's Andrew Marr Show: "It's not agreed yet, it is something that I would like to see us deliver as a Coalition Government in the next budget.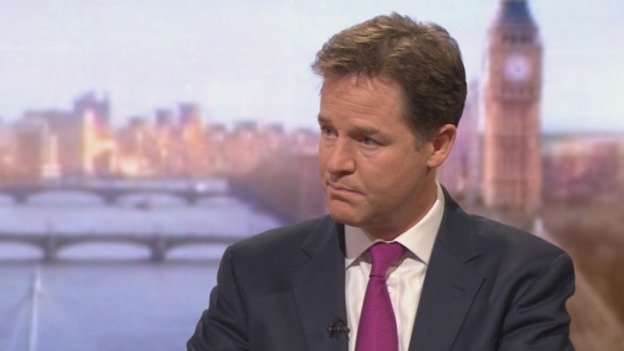 "I've had to argue very strongly for each step of the increase in the allowance ... I've insisted all along that it is affordable because I think it's a fair thing to do".
However, Mr Clegg said the measure would not be seen in the Chancellor's upcoming Autumn Statement.
"Of course I need to persuade my Conservative Coalition partners - that's normal in a Coalition Government," he added.