The Russian passenger plane crash that killed 50 people, including Briton Donna Bull, was caused by pilot error, investigators said.
Russia's aviation safety watchdog said the pilots of the Boeing 737 somehow let the plane become too slow at a low altitude, resulting in a diving crash that killed all on board.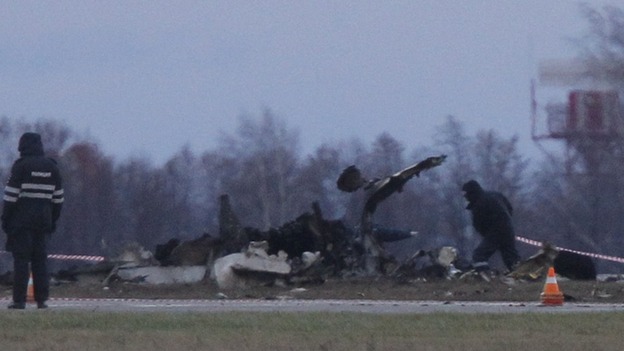 The Interstate Aviation Committee said the plane's engines and other systems were working fine until the moment it hit the ground.
The crew put the plane's engines on maximum power, raising the nose up at a sharp angle, causing a quick loss of speed - they then tried to gain speed by taking the plane into a dive, but hit the ground at a near-vertical angle.