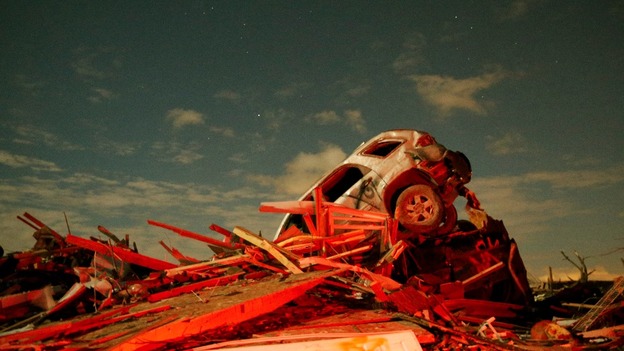 A fast-moving storm system triggered multiple tornadoes on Sunday, killing at least five people, injuring about 40 and flattening large parts of the city of Washington, Illinois as it tore across the Midwest, officials said.
"It's a sad day in Washington. The devastation is just unbelievable. You just can't imagine. It looks like a war zone in our community," said Washington Mayor Gary Manier.
"It's kind of widespread and went right through our community of 15,000 people," he added, saying hundreds of homes in the town, 145 miles southwest of Chicago, had been destroyed.