Call for total mobile ban in cars
Hands-free sets for mobile phones should be banned in cars so drivers are not distracted from the road, campaigners say. Road safety charity Brake wants to see drivers turn off their phones and put them in the boot instead.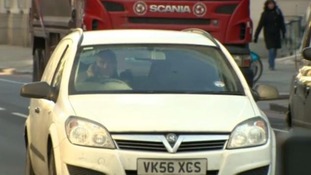 Hands-free mobile sets should be banned and people should turn off their phones while driving, according to a road safety group.
Read the full story
Imogen Cauthery was involved in a collision with a driver who was using a mobile phone when she was just nine years old, leaving her with a permanent brain injury.
She told ITV News that how she thinks drivers have a responsibility to always pay attention behind the wheel.
Advertisement
Mobile phones pose a "similar" threat to road users as drunk drivers would and are leading otherwise responsible drivers into "horrific" accidents, a safety campaigner has said.
Brake deputy chief executive Julie Townsend explained:
We're living in an age when being constantly connected is the norm. More and more of us have smartphones, and find it hard to switch off, even for a minute.

While there are enormous benefits to this new technology, it's also posing dangerous temptations to drivers to divert their concentration away from the critical task at hand, often putting our most vulnerable road users in danger.

Many people who wouldn't dream of drink-driving are succumbing to using their phone and other distractions while driving, oblivious that the effect can be similar and the consequences just as horrific.
– Brake deputy chief executive Julie Townsend
Over half of all children recalled being driven as the person behind the wheel used a mobile phone, road safety campaigners have said.
According to road safety campaigners Brake:
A further 79% had spotted drivers on their mobile outside their school or home.
575,000 UK drivers have points on their licence for using their mobile phone at the wheel or being otherwise distracted.
Of these, 6.5% have totted up six points or more;
Hands-free sets should be banned and drivers should turn off their mobile phones when getting behind the wheel, a road safety group has said.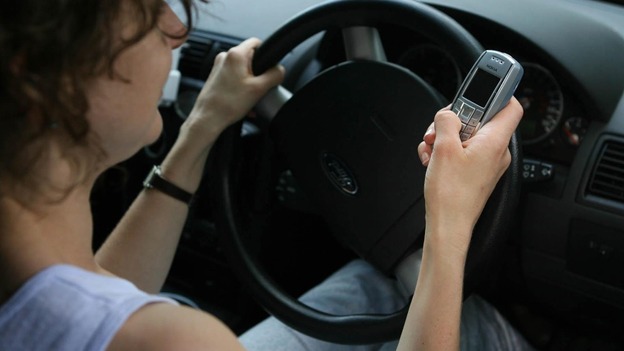 Charity Brake want to see drivers focus more on the road by abandoning hands-free sets and are using the start of Road Safety Week to persuade road users to turn off their mobiles.
Brake are also urging everyone not to speak on the phone to someone who is driving.
Back to top