Army 'killed unarmed NI people'
Former members of an undercover British army unit have claimed to BBC's Panorama that they killed unarmed civilians in Northern Ireland during the Troubles. Yesterday the country's attorney general called for an end to prosecutions before 1998.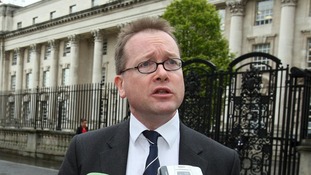 The PM said such a move would be 'rather dangerous' whilst none of the political parties in Northern Ireland supported the proposal.
Read the full story
Jude Whyte's mother was killed in a loyalist bombing in 1984 and he is a member of the Victims and Survivors' Forum. He welcomes the Northern Ireland Attorney General's call for an end to prosecutions relating to killings that took place during the Troubles.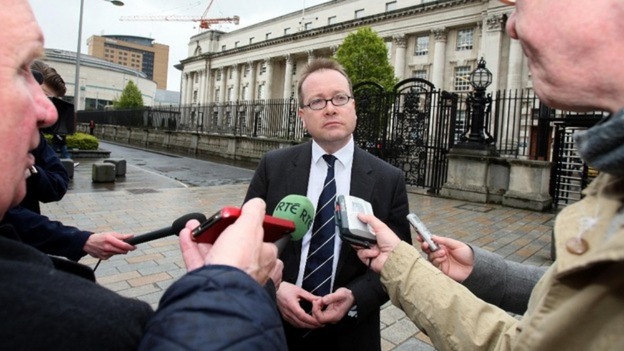 He told ITV News: "I think he has made a very brave comment. He is expressing exactly what the parliamentary establishment and many victims' groups are saying.
"We have had 20 years of conferences, debates and groups and sub groups and we are no closer to an agreement. He's saying there needs to be a line in the sand and I agree with that."
He added: "I don't feel any prosecutions will bring closure - the truth will. In the case of the Bloody Sunday inquiry, it took 30 years to get the truth that people in Derry already knew.
"What is the logic for holding on to try and get a prosecution that is unlikely to happen. When do you make it stop?"
Advertisement
Former Northern Ireland secretary Peter Hain said he did not back a proposed amnesty for prosecutions in Troubles-related murders, but admitted efforts to punish crimes committed during the time was "difficult, if not impossible."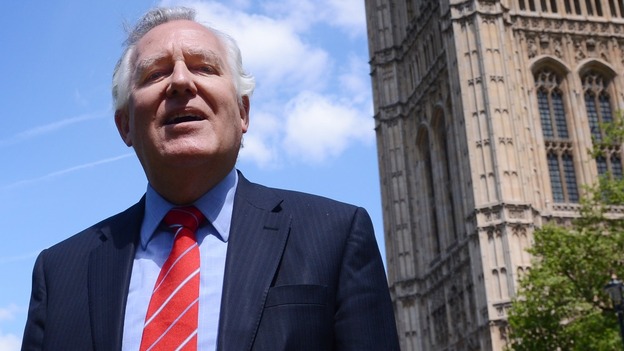 Speaking to Radio 4's World at One, he said:
"Pursuing crimes committed three or four decades ago at enormous expense, with enormous effort, where the evidence is very difficult if not impossible to achieve.
"It's better in my view, having dealt with these issues myself, to support the victims in their plea for justice in other ways.
"If you keep going down the legal route there's actually no prospect in the bulk of the cases that you are going to succeed and you just reopen the whole past instead of moving forward and instead of really addressing the victims' and the widows' grievances."
More: Government 'has no plans' to legislate for NI killings amnesty
David Cameron has said the Government has no plans to legislate for an amnesty for crimes commited during the troubles in Northern Ireland.
Northern Ireland's Attorney General John Larkin earlier called for an end to prosecutions relating to killings that took place during the Troubles in the country.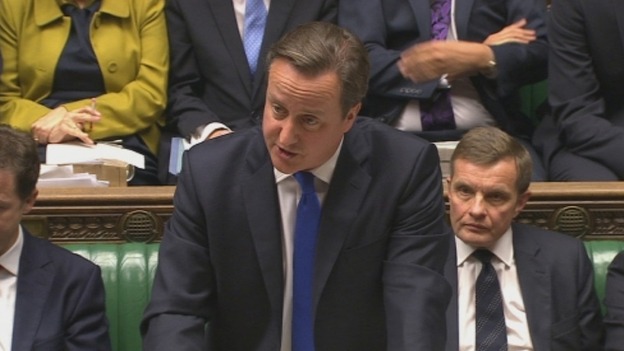 Responding to a question by the DUP's Nigel Dodds, Mr Cameron said: "The Government has no plans to legislate for an amnesty for crimes that were commited during the troubles."
The Prime Minister added that the views of Northern Ireland Attorney General are "very much his own words" and do not reflect those of the Government.
Watch: 'Absolutely immoral' to consider ending NI prosecutions
Colonel Bob Stewart has said it is "absolutely immoral" to consider that "people who have committed murder" in Northern Ireland should have the threat of prosecution taken away.
The Conservative MP served in Northern Ireland from 1971 and was one of the first responders to the Droppin Well bombing in 1982, which killed 17 people.
Read: Enniskillen survivor finds proposal 'totally disgusting'
The Prime Minister today appeared to rule out support for the idea of an amnesty in Northern Ireland for those who committed offences before the 1998 Good Friday agreement. .
His spokesman told journalists:"The Prime Minister's view is that decisions around prosecutions are for the police and prosecutors, based on the evidence that's there."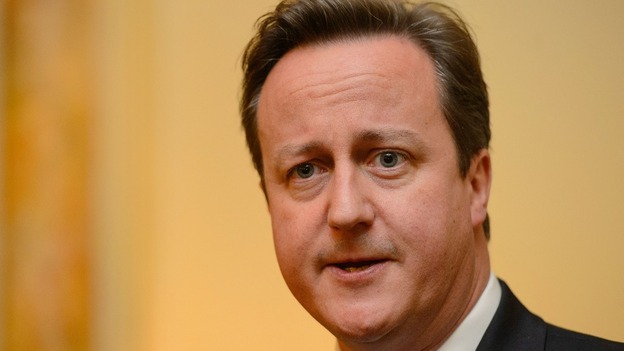 John Larkin QC, the chief legal adviser to the Stormont Exectuive, had said he believed there should be an end to prosecutions and other legal action over crimes committed during the thirty-year conflict.
"It strikes me that the time has come to think about putting a line, set at Good Friday 1998, with respect to prosecutions, inquests and other inquiries," he said.
Relatives of victims of the Troubles have expressed outrage at the proposal.
Read: Enniskillen survivor finds proposal 'totally disgusting'
Advertisement
Mickey McKinney, whose brother William was killed by British soldiers on Bloody Sunday, has branded the Attorney General's proposal as "ridiculous".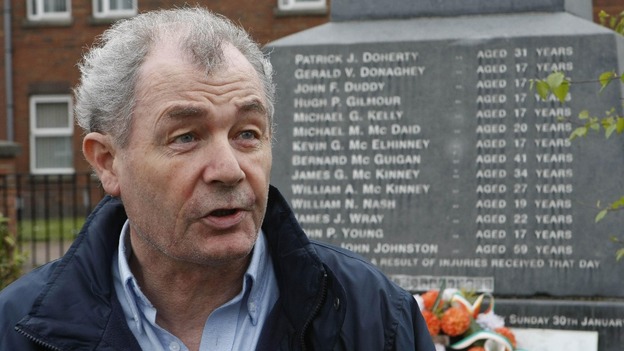 "I would be very angry, my brother and everybody else who was shot dead on Bloody Sunday was murdered, it was state murder, it would cause outrage," he said.
"What they [the soldiers] did that day, they have to be held accountable for."
The police are currently re-investigating the Bloody Sunday incident of 1972. Relatives of those killed have long campaigned for the soldiers involved to be prosecuted.
The chairman of the Police Federation for Northern Ireland (PFNI) has said that while official policy states that there should be no amnesty, John Larkin's proposal is "worthy of some consideration".
We would have some concerns about what the Attorney General has said, but I do think that John Larkin has made a somewhat genuine attempt to move this process forward and it is worthy of some consideration.

But the Police Federation for Northern Ireland policy on these matters is very clear as it currently stands - that there should be no amnesty for either those previously engaged in terrorism or indeed members of the security forces.
– terry spench, chairman, pfni
Stephen Gault, whose father Samuel was killed in the Troubles, has accused Northern Ireland's Attorney General of trying to "airbrush" murdered people out of history.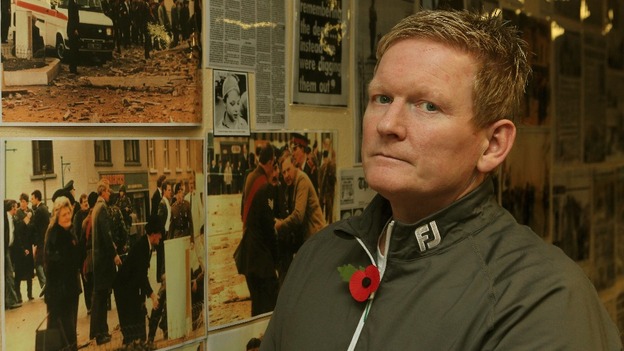 "How dare he airbrush the innocent people who were murdered at the hands of terrorists to move things forward," he said.
Mr Gault survived the 1987 IRA Poppy Day bombing in Enniskillen in Co Fermanagh, but his father was among the 11 people killed.
He said he found the proposal to end any future prosecutions relating to that period "totally, totally disgusting".
A Social Democratic and Labour Party (SDLP) Assembly member has said that John Larkin's proposal is effectively a general amnesty, which is not acceptable:
This would amount to a blanket amnesty and the SDLP do not believe that this would be acceptable.

The international view, also held by the United Nations, is that general amnesty is not the correct way of proceeding in a post conflict situation.

The SDLP's primary concern is for victims and survivors of state and paramilitary violence. They are entitled to justice irrespective of the lapse of time.

It is very important to consider such a dramatic policy change from the point of view of those who have suffered.
– Alban Maginness
Load more updates
Back to top