24 hour tube at weekends
Certain lines on the London Underground are to run for 24 hours a day on the weekend from 2015 - but all ticketing offices are to shut and 750 jobs will go.
London by Simon Harris, Political Correspondent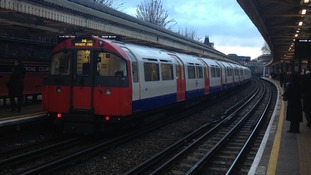 Londoners can expect to be caught in the crossfire as union leaders declare war over today's massive cuts to London Underground.
Read the full story
London
London Underground says it will launch a new 'Night Tube", which means trains on some lines will run at the weekend for 24 hours:
Central Line
Jubilee Line
Northern Line
Piccadilly Line
Victoria Line
The overnight service is due to start in 2015.
Advertisement
Back to top