Beckhams' charity clothes sale
Designer clothes donated by David and Victoria Beckham are on sale at a charity shop in Chelsea in south-west London to raise money for the victims of Typhoon Haiyan in the Philippines.
London
Items donated by the Beckhams for the charity auction in Chelsea are being sold on ebay. A pair of Victoria Beckham's D&G shoes had a starting bid of 99p.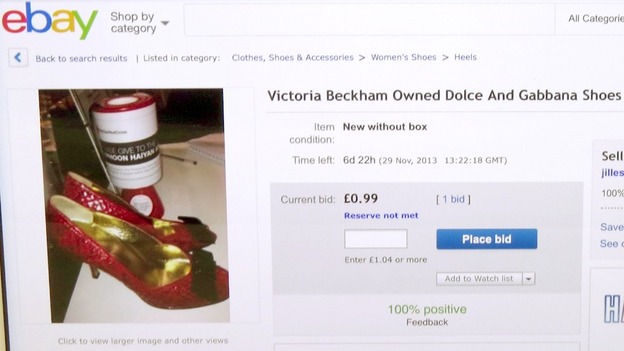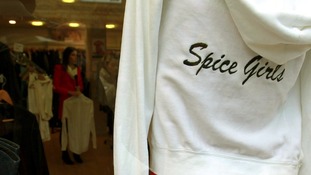 Dozens of people queued to get their hands on clothing and shoes donated by Victoria and David Beckham at the British Red Cross in Chelsea.
Read the full story
Advertisement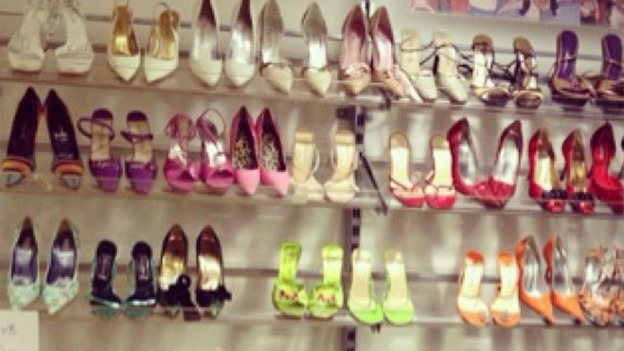 Clothes donated by David and Victoria Beckham have gone on sale at a charity shop in southwest London, including a wall filled with designer shoes.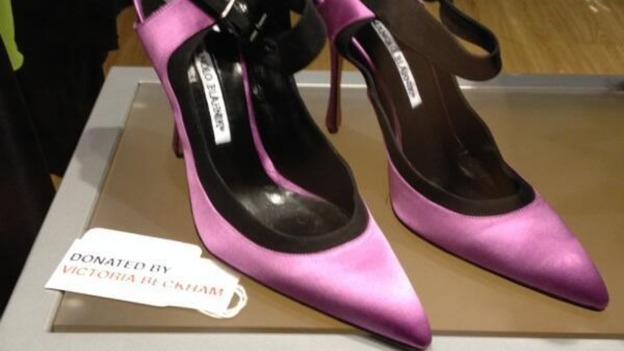 London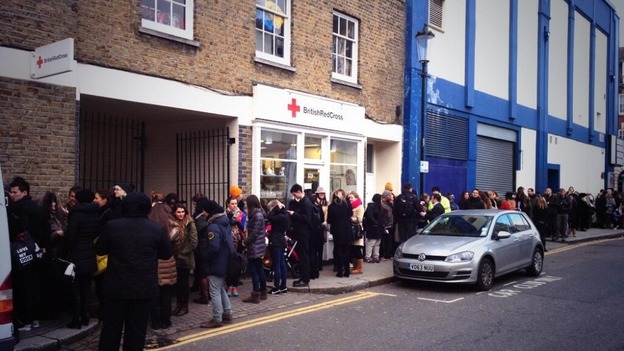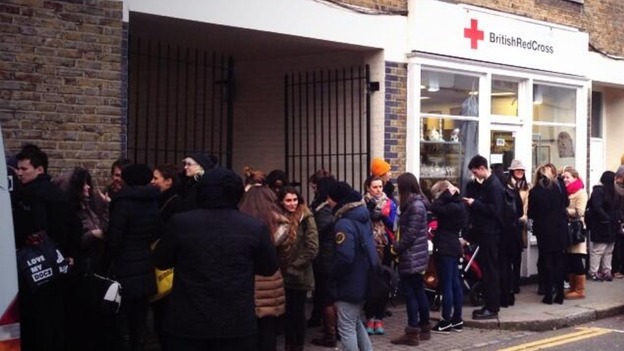 London
The shop in Old Church Street in Chelsea will put the designer labels on sale on Friday, November 22nd at 11am.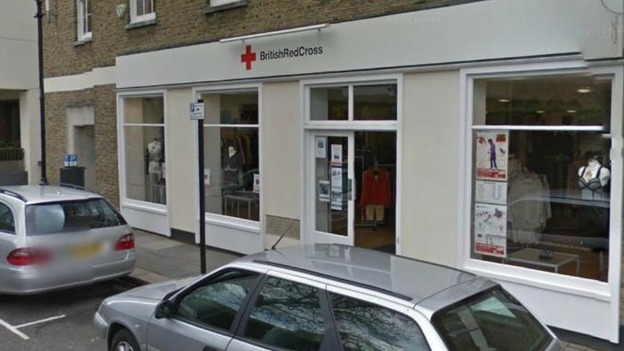 London
David and I are supporting the Red Cross Shop Drop for the Philippines campaign and we urge everyone in Britain to do the same.

Everyone has something in their closet they were holding onto, a dress, suit, or pair of shoes they thought they might wear again.

Dig them out, bag them up, drop them off and give someone else the chance to buy them, raising much needed funds for the Red Cross aid effort.
– Victoria Beckham
Advertisement
London
Victoria Beckham has packed the last of 20 boxes for the charity shop in Chelsea, which included a big clear out of her shoe collection.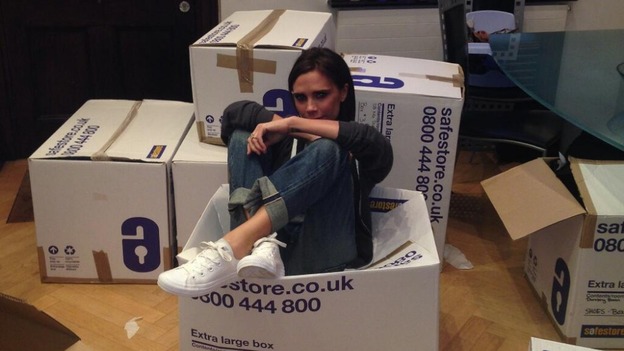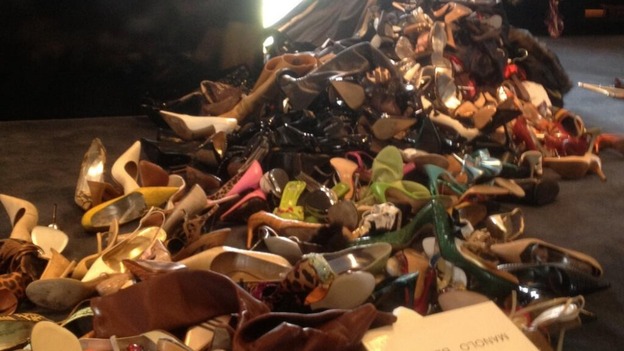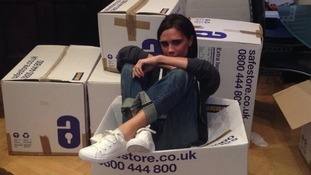 Collection includes shoes by Jimmy Choo and suits by Dolce and Gabbana alongside tops, suits, trainers and dresses.
Read the full story
Back to top