Prince Harry and the South Pole teams were due to fly from the South Pole to Novo airbase yesterday, December 17 , and then onto Cape Town by the end of the week.
Teams are returning to the UK on December 23, so any delay would have seen their return home before Christmas jeopardised.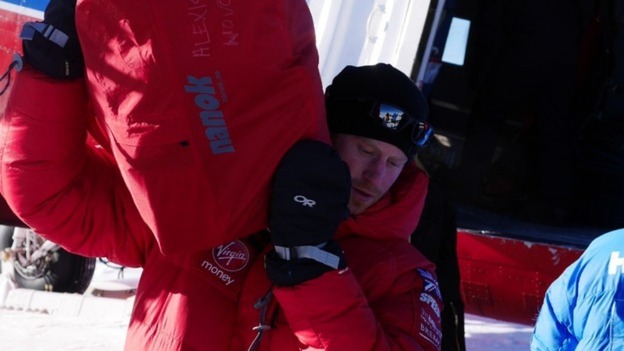 In a voice blog left with expedition HQ in London, co-founder of Walking With The Wounded and Team Noom mentor, Ed Parker, said:
"Now on a very blustery, very snowy day, with a blizzard coming, we are about to fly out to, well we are about to be dragged out on the back of a skidoo to our Aleutian aircraft.
"That Aleutian aircraft will be flying us back to Cape Town, where we have a few days of decompression before returning home to our loved ones."
Read: Harry evacuated from South Pole ahead of extreme storms