Afghan President Hamid Karzai said the US needs to bring peace to Afghanistan before he will sign a security deal enabling Washington to keep troops in the country beyond next year.
Karzai rejected calls by Afghanistan's council of tribal elders - the Loya Jirga - to sign the security deal.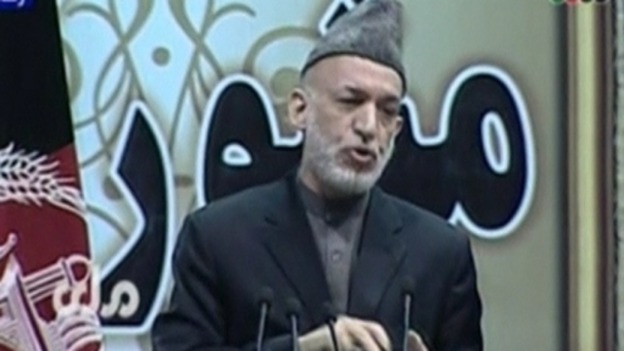 He told the assembly: "If there is no peace, then this agreement will bring misfortune to Afghanistan.
"Peace is our precondition. America should bring us peace and then we will sign it."