Spain: No Scotland in the EU
Spain's prime minister has warned Scotland it would not automatically become a member of the EU if it voted for independence.
After comments made by Mariano Rajoy, Prime Minister of Spain concerning an independent Scotland's membership of the EU, Better Together leader Alistair Darling said:
This is another blow to Alex Salmond's claims that nothing would change if we vote to go it alone. The Spanish Prime Minister has just made it clear that everything would change.

We now know what the position of the Spanish government would be if we vote for independence. This has created even more uncertainty.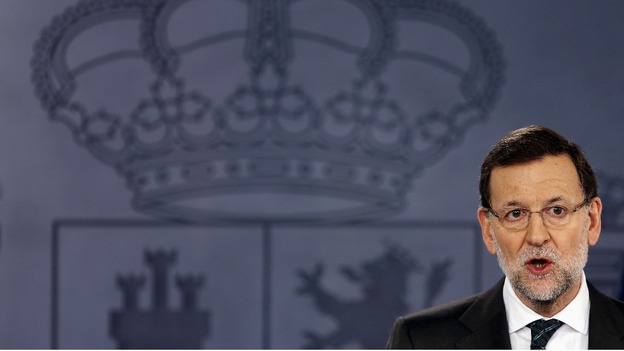 The Prime Minister of Spain has said that Scotland will remain outside the European Union if it becomes independent of the UK.
EU rules state that new countries require a unanimous vote by existing member states if they are to join the union.
But speaking today at a joint press conference with France's Francois Hollande, Spanish PM Mariano Rajoy suggested he would use his country's veto if Scotland applied.
"It is very clear to me, as it is for the rest of the world that a region that obtains independence which is part of a nation state of the EU will stay outside the EU," he said.
"The citizens know it, the Scottish know it - as do all the rest of the citizens of the EU."
Spain's position may be influenced by the likelihood of a would-be independent Catalonia also wanting to remain within the union.
Advertisement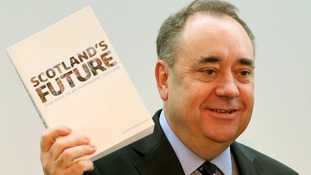 There are serious doubts about if, how and when an independent Scotland will take its place in the EU.
Read the full story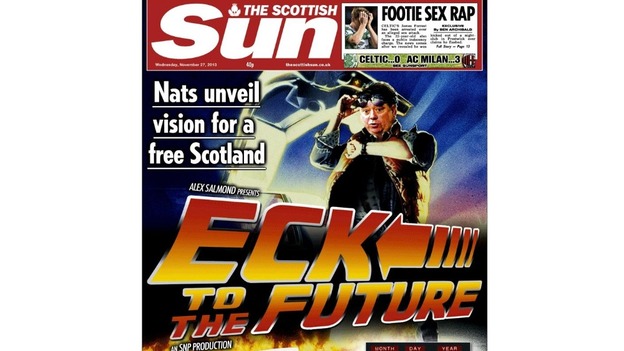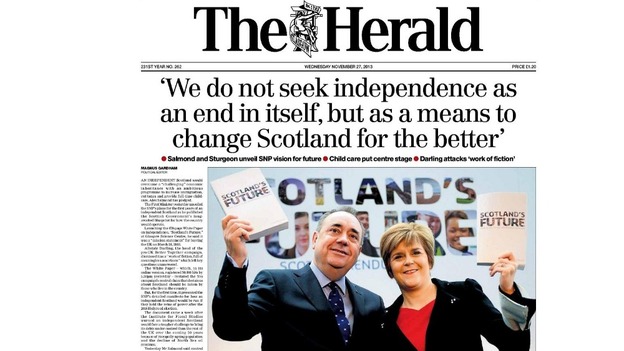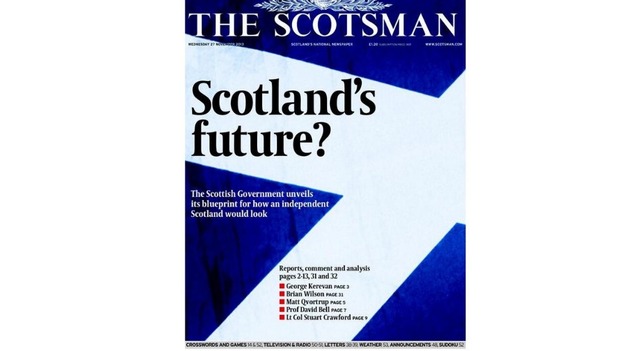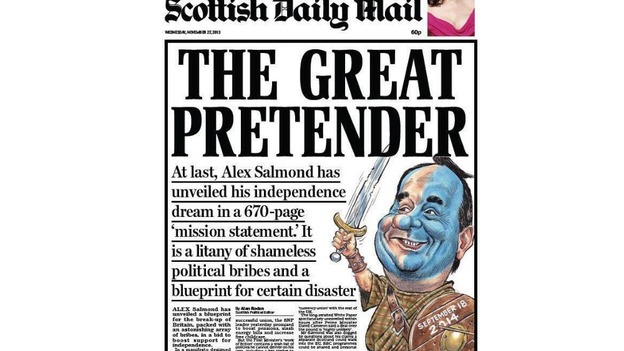 The college of arms says if Scotland does become independent, the Cross of St Andrew will remain at the heart of the Union flag, where it has been for hundreds of years.
And whatever the future holds for Scotland, its proud history will be forever entwined with that of the rest of the UK.
ITV News presenter Julie Etchingham has this report:
More: What happens to the Union Flag if Scotland wins independence?
Advertisement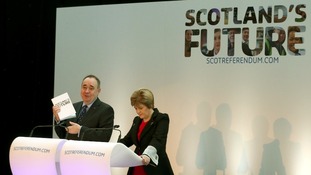 Alex Salmond has launched his Government's blueprint for independence and told voters that Scotland's future was now in their hands.
Read the full story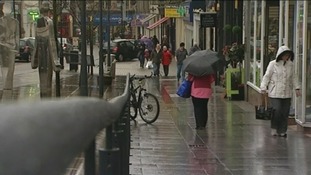 Nobody I spoke to in Alloa told me the independence white paper had bowled them over or even changed their minds.
Read the full story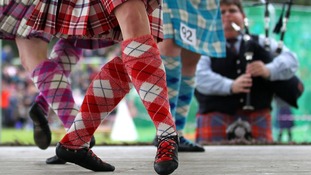 As Scots considers what benefits independence could bring, it is worth remembering all the things Scotland has given the rest of the UK.
Read the full story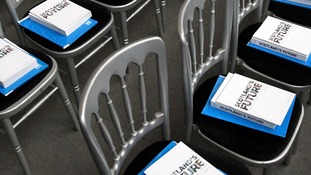 Today's White Paper on Scottish independence may be 670 pages long, but many voters still say they have unanswered questions.
Read the full story
Load more updates
Back to top