Police Lostprophets 'lessons'
South Wales police have launched a review over the case of Lostprophets singer Ian Watkins say lessons would be learnt 'if we got it wrong' after documents showed they were aware of abuse claims in 2008.
The former bandmates of "determined and committed" paedophile Ian Watkins said they were "heartbroken, angry and disgusted" by him, and denied they knew anything about his ongoing campaign of child abuse.
Writing on Facebook, the remaining bandmates; Luke Johnson, Jamie Oliver, Lee Gaze, Stuart Richardson and Mike Lewis said the charges they initially found so difficult to believe were now impossible to deny. They urged any other victims to contact authorities.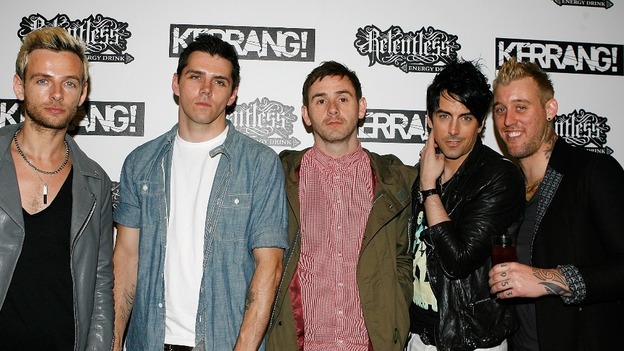 "Earlier this week, we learned that the allegations of child sexual abuse against Ian were true, and that he would not be contesting them in court. Until then, we found them extremely difficult to believe and had hoped it was all a mistake.
"Sadly, the true extent of his appalling behaviour is now impossible to deny.Many of you understandably want to know if we knew what Ian was doing. To be clear: We did not. We knew that Ian was a difficult character.
"Our personal relationships with him had deteriorated in recent years to a point that working together was a constant, miserable challenge.
"But despite his battles with drugs, his egotistic behaviour, and the resulting fractures and frustrations within our band, we never imagined him capable of behaviour of the type he has now admitted.
"We are heartbroken, angry, and disgusted at what has been revealed. This is something that will haunt us for the rest of our lives.
"Being in a band has always been a labour of love and a platform to inspire people, not to take advantage of them. It's still hard to believe this is happening and that someone we were once so close to has destroyed so many lives, lying every step of the way.
"Our hearts go out to Ian's family, the fans and friends he betrayed, and most importantly, the victims of his crimes and others like them. We hope for justice, but also that Ian will truly take responsibility for what he's done. We would urge any other victims to contact the authorities."
More: Complaint claims police knew of Watkins abuse from 2008
Documents obtained by investigative reporter Mark Williams-Thomas claim police were made aware of abuse allegations against the former lead singer of the Lostprophets as early as 2008. Ian Watkins was convicted of 13 counts of child abuse.
South Wales Police says it will respond promptly to the Independent Police Complaints Commission investigation taking place.
South Wales Police undertook a full review of the sequence of events that lead to the arrest of Ian Watkins. We identified that there were issues of concern and voluntarily referred the matter to the Independent Police Complaint's Commission for investigation.

We are committed to reviewing cases, as we did here, and to learn lessons if we have got it wrong as appropriate. We will respond promptly to the IPCC investigation and its findings.
We have already completed reviews into supervision within public protection and our intelligence processes to improve our identification of risk.

Our primary objective as an organisation remains the safeguarding of vulnerable people and children.
– Temporary Assistant Chief Constable Liane James of South Wales Police
Advertisement
In response to claims that police were made aware of abuse allegations against the former lead singer of the Lostprophets as early as 2008, Bedfordshire Police said:
Bedfordshire Police received a complaint from a member of the public after she had reported a suspected incident of child abuse.

The force Professional Standards Department investigated the complaint and an email explaining the outcome of that investigation has been sent to the complainant.

At the time of the original investigation there was insufficient evidence to apply to the magistrates for a warrant.

However, information was shared with partner agencies, including South Wales Police and child protection processes followed.
Ian Watkins' ex-girlfriend Joanna Majic claimed today that his cynical predatory approach was successfully used in hundreds of other cases.
Asked in an interview with Real Radio how she felt about yesterday's outcome, she said:
I don't feel happy about it. I don't feel vindicated. I'm just devastated that it took so long.

I've always said to the police, there's hundreds of victims out there and you're never going to find them because the mothers are in on it.
– Joanna Majic

Miss Majic spoke of his attempts to get her to take drugs and the abuse from fans she suffered, possibly directed by Watkins, after reporting him to the police.

The first occasion was 2008. She said:
I don't know what he had done by then because I still don't know, but in my mind he wouldn't have gone on.

He wouldn't have got so cocky and so 'Oh, I've got away with it before. I'll just push it and see how much I can get away with', and he was getting off on that.

Every time I went to the police he was getting off on the fact that I was made to look an idiot.
– Joanna Majic

Documents seen by ITV News claim police knew of Ian Watkins abuse from December 2008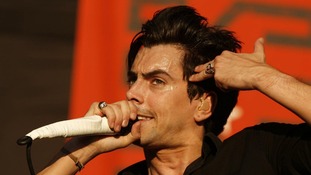 Documents obtained by an investigative reporter claim police were first made aware of abuse allegations against Ian Watkins 2008.
Read the full story
Wales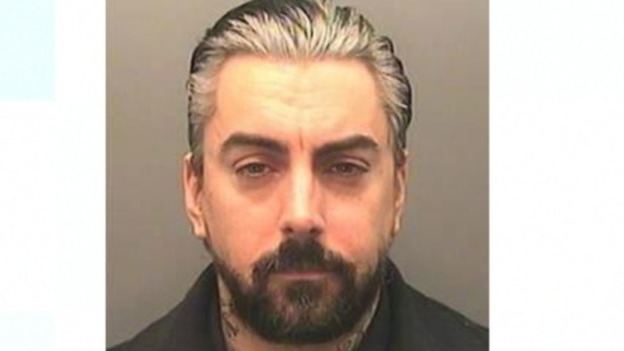 Police say they will work "tirelessly" to identify other victims of the Lostphrophets singer Ian Watkins of Pontypridd who has admitted a series of child sex offences including attempted rape of a baby.
The man who led the investigation at South Wales Police, Detective Chief Inspector Peter Doyle, said the "outcome does not mark the end of our investigations and we will work tirelessly to identify any other victims or witnesses and seek the justice they deserve."
Watkins had denied the charges but changed his pleas to guilty at the start of his trial on Tuesday at Cardiff Crown Court.
"We encourage anyone who has been affected by this case or other cases of child abuse to contact South Wales Police" said Det Ch Supt Doyle.
The public are asked to call either South Wales Police on 029 20634184 or the NSPCC on 0808 800 5000.
Advertisement
Ian Watkins' ex-girlfriend Joanna Majic told the Daily Mirror that she had warned police repeatedly for four years that he was a paedophile.
The former call girl had an on-off relationship with the Lostprophets singer from 2006 and said: "Everything changed for us when he confided in me that he wanted to abuse children in 2008.
"I went straight to South Wales police then and made a complaint but they ignored me and said I needed evidence.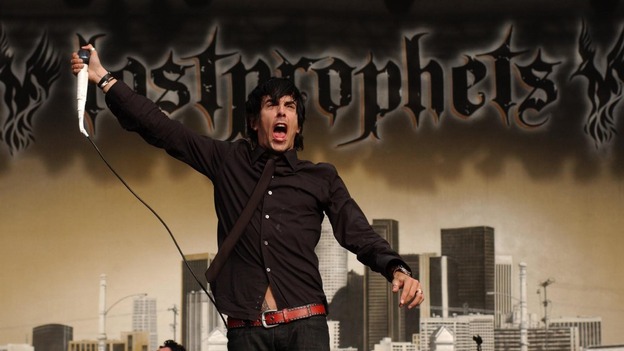 "I warned them this man was a danger to young kids but I think they thought I was just a trouble maker.
"I couldn't believe how indifferent the police were, it was like they were taking his side and dismissing me as some stalker."
The Independent Police Complaints Commission is investigating the case.
Responding to the claims Chief Superintendent Tim Jones, head of South Wales Police's Professional Standards Department, said: "South Wales Police will fully support the Independent Police Complaints Commission's independent investigation and are committed to responding promptly to its findings."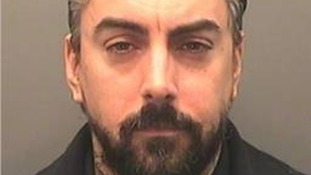 Rock singer Ian Watkins has pleaded guilty to a string of sex offences, including two charges of attempting to rape a baby.
Read the full story
Two women pleaded guilty to charges of child abuse in a high-profile case centered around rock singer Ian Watkins.
"Both women sexually abused their own children and made them available to Watkins for him to abuse," Cardiff Crown Court heard.
Singer admits baby rape attempt
The two co-defendants were only identified as "Woman A" and "Woman B" in order to protect the identities of their children, the victims in the case.
The former Lost Prophets frontman admitted to 11 charges, including the attempted rape of a baby.
Former Lostprophets guitarist Lee Gaze has expressed his relief that ex-bandmate Ian Watkins had pleaded guilty.
"That was over quick. Thank f***," he wrote on Twitter, before adding:
Thanks for the kind words. At least there is closure now. X
Load more updates
Back to top