Woolwich murderer's mum: 'Please forgive my son'
The mother of Woolwich murderer Michael Adebowale has told ITV News she has asked the mother of Lee Rigby for forgiveness, condemning the attack on the soldier as "senseless".
This was a violent and despicable murder of a proud member of our Armed Forces.

Our servicemen and women constantly put themselves in harm's way, protecting us not just abroad on the battlefield, but also here at home.

This verdict sends a strong message that the extremists will not succeed.
– Philip Hammond, Defence Secretary
Scotland Yard's head of counter-terrorism has praised the way police officers at the murder scene responded.
Assistant commissioner Cressida Dick said that had the unarmed officers tried to intervene "we would be dealing with more murders".
I'm very proud of the response of the police and that includes of course, but is not only, the armed officers ...

I would hate to think that we were standing here talking about multiple murders rather than a horrible, horrible murder followed by firearms officers doing their job very well, very professionally, saving their own lives and probably saving the lives of others.
– Assistant commissioner Cressida Dick, metropolitan police
Advertisement
Muslim Council of Britain secretary general Farooq Murad said the killing of soldier Lee Rigby was "a dishonourable act," adding: "No cause justifies cold-blooded murder."
Mr Murad said: "The murder of Drummer Lee Rigby was truly a barbaric act.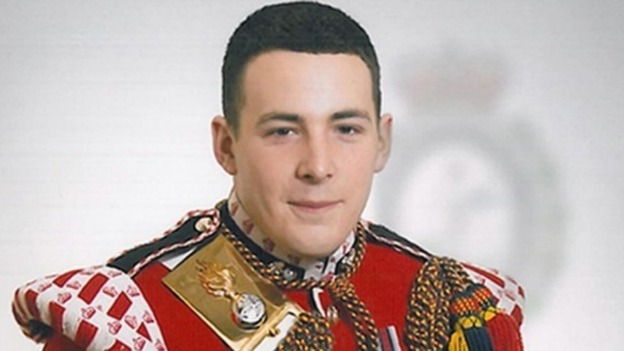 "Muslim communities then, as now, were united in their condemnation of this crime."
Live updates: Two men found guilty of murdering Fusilier Lee Rigby
Read: The two radicalised 'soldiers of Allah' who murdered Lee Rigby
Mayor of London Boris Johnson has condemned the murder of Lee Rigby as barbaric, heinous and completely unjustifiable after Michael Adebolajo and Michael Adebowale were found guilty of the Fusilier's murder.
"The murder of Lee Rigby was barbaric, heinous and completely unjustifiable," the Mayor said.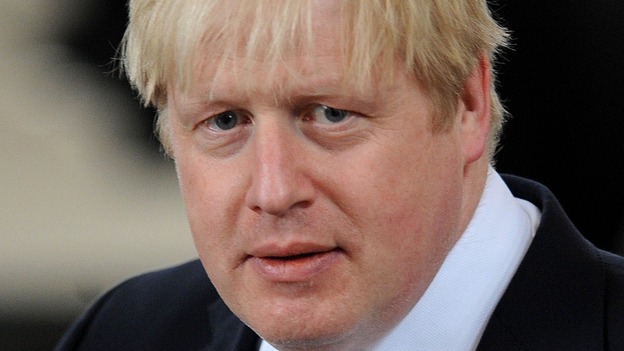 "Fusilier Rigby was a dedicated and professional young man whose life was taken in the most casual, brazen and horrific fashion, in broad daylight on the streets of London.
"This is a city that prides itself on tolerance, diversity and openness, values that stand in marked contrast to the actions of Lee's killers.
"Lee's courage, and that of those members of the public who sought to protect him, as well as the extraordinary bravery of the police officers involved are what we should remember today."
Read: Lee Rigby's murderers wanted martyrdom - they will get jail
David Cameron said the murder of Fusilier Lee Rigby "shows that we have to redouble our efforts to confront the poisonous narrative of extremism and violence that lay behind this and make sure we do everything to beat it in our country."
Speaking to reporters in Brussels, the Prime Minister said: "The whole country was completely shocked by the murder of Lee Rigby and the whole country united in condemnation of what happened."
"I'm sure everyone will welcome these verdicts today," he added.
Colonel Jim Taylor, of 2nd Battalion, Royal Regiment of Fusiliers, had taken command just three weeks before Lee Rigby's death.
The first time he addressed his soldiers was to deliver the news of their comrade's murder.
He told ITV News correspondent Geraint Vincent that it was a "tragic set of circumstances and a brutal way to die."
He also said the Fusiliers "have become very resilient in their outlook in the way that they have dealt with deaths on operations...and to the tragic events - terrorist related - of Lee's death.
"It is a bitter experience for everyone to go through, regardless of how it happens," he added.
Advertisement
Home Secretary Theresa May has said the murder of soldier Lee Rigby "united the entire nation in condemnation".
Michael Adebolajo, 29, and Michael Adebowale, 22, were found guilty of the murder of Fusilier Lee Rigby near Woolwich Barracks in May.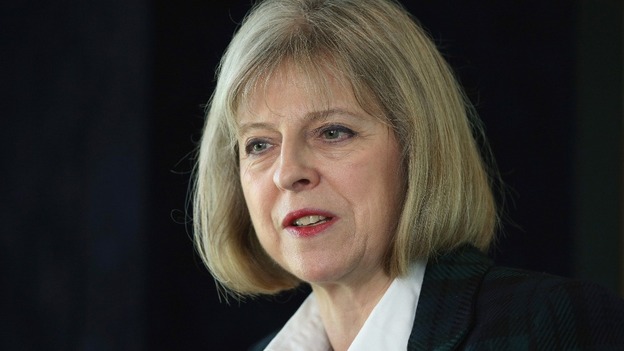 "The sickening and barbaric murder of Drummer Lee Rigby united the entire nation in condemnation and I welcome the jury's decision," May said.
"But we must not forget that this appalling and public act of violence and terror also robbed his family and loved ones of a brave, young man with his life ahead of him. My thoughts are with them at this difficult time."
Mr Justice Sweeney expressed his "gratitude and admiration" for Lee Rigby's family following the conviction of the two men responsible for his death.
Lee Rigby's family and friends have been in court almost every day listening to the harrowing evidence of what happened in the soldier's final moments.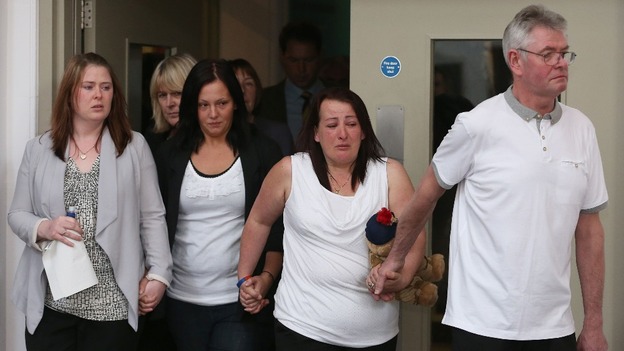 He said they had "sat in court with great dignity throughout what must have been the most harrowing of evidence".
The judge added: "I'm extremely grateful to them and can only sympathise with what has happened to them and its continued effect ... upon all their lives."
London
The death of Lee Rigby "brought people together", Assistant Commissioner Cressida Dick, the head of the Met's Specialist Operations said today, after two men were found guilty of his murder.
This horrific attack, which took place in broad daylight on the streets of London, shocked the country and was intended to divide communities. It had largely the opposite effect and has, in fact, brought people together.

The court heard of extraordinary acts of courage and compassion from members of the public at the time of this terrifying and dreadful incident.
Lee Rigby was the victim of one of the most savage offences ever prosecuted, the Crown Prosecution Service said.
Sue Hemming, Head of Special Crime and Counter Terrorism at the CPS, said: "The murder of Fusilier Rigby was brutal and its perpetrators carried out one of the most savage offences ever prosecuted by our counter terrorism lawyers.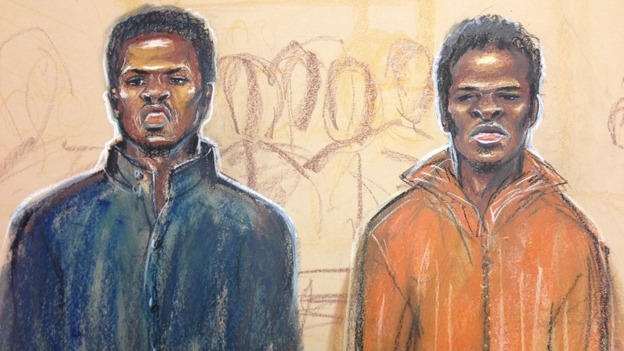 "As a soldier, this young father had dedicated his life to keeping people safe, including from the threat of terrorism. That dedication to his country cost him his life and was in stark contrast to the appalling conduct and extremist views of the men who murdered him.
"We recognise that this trial has been exceptionally difficult for Lee Rigby's family but I hope they can take some limited comfort from the justice achieved today and the fact that both defendants now face a very long stay in prison."
Load more updates
Back to top