PM: £5.6bn deals agreed during China trip
David Cameron has claimed £5.6 billion in business deals have been agreed between the UK and China during his three-day trip to the country.
Responding to accusations that he is more like a businessman and less like a politician during a trade visit to China, David Cameron said: "We have got to get out there and bat for Britain.
"That's why I've led trade missions to China - twice, India - three times, Saudi Arabia - twice and I'll go on doing that because if there's a contract to win, if there's an order to get, if there are jobs to secure for Britain, I want to be there helping anyway I can."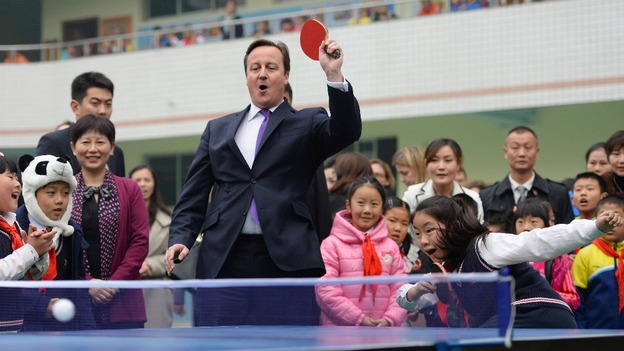 Advertisement
David Cameron was asked to sign a bike at British brand Brompton during his trade visit to China. The Prime Minister earlier tweeted that the trip had so far led to £5.6 billion in business deals being agreed between the UK and China.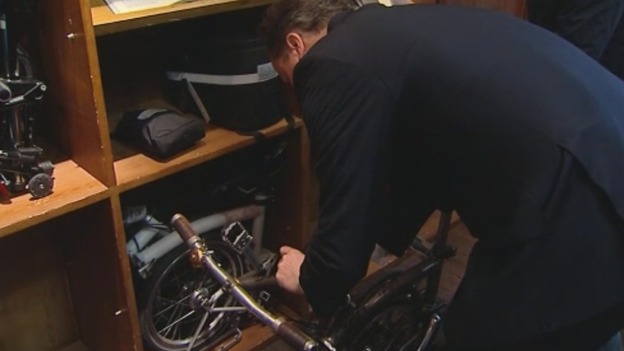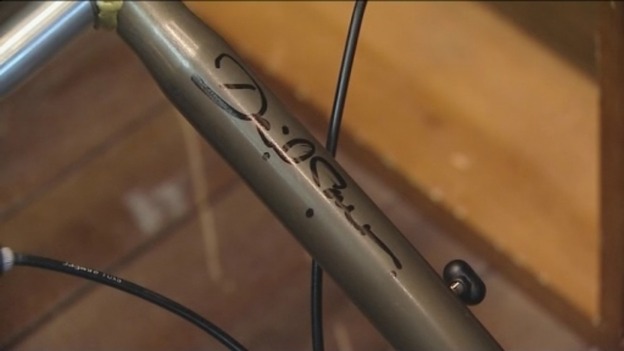 David Cameron has tweeted that his his China trade visit has so far led to £5.6 billion in business deals.
We've left Shanghai and are now in Chengdu. After 2 days of #UKChina we've done £5.6 billion in business deals.
The UK has made an agreement with China to export £45 million worth of pig semen during David Cameron's trade visit to the country.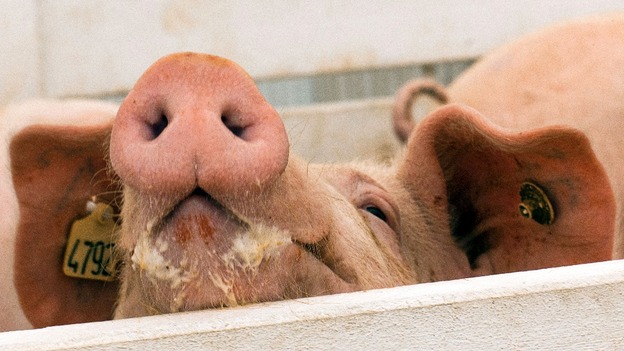 A Downing Street spokesperson said: "We're doing all we can to ensure that businesses up and down the country reap the rewards from our relationship with China. And that includes our pig farmers.
"This new deal to export pig semen will be worth £45 million to UK firms and means Britain's best pigs will help sustain the largest pig population in the world.
"And we're not stopping there, we're talking to the Chinese about serving up pigs trotters on Beijing's finest dining tables. That would be a real win-win - a multi-million pound boost for Britain and a gastronomic treat for Chinese diners."
The semen exports are expected to begin in 2014.
The UK is seeking formal dialogue with China on cyber-security, to address concerns over issues like hacking, industrial espionage, disruption of services and invasion of privacy.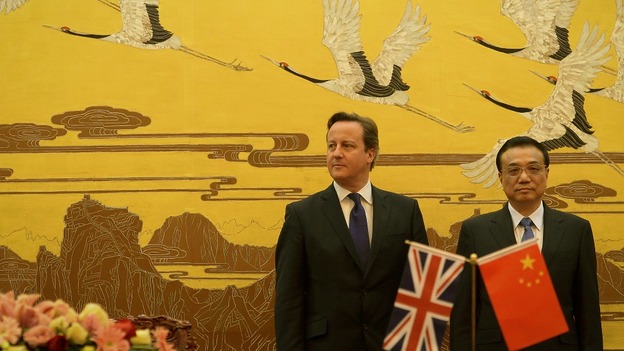 Read: Newspaper's criticism of UK is stinging as Cameron courts leaders
David Cameron raised the issue in talks with Chinese prime minister Li Keqiang during his visit to the far eastern country, which has long been the focus of allegations about illicit use of cyberspace.
The Prime Minister said Britain and China should work together on making the internet function properly to drive the economy forward without undermining privacy or security.
Speaking to reporters in Shanghai, Mr Cameron said: "I think that a proper cyber dialogue between countries is necessary and I have raised this with the Chinese leadership - that we need to properly discuss these issues. It is an issue of mutual concern and one that we should be discussing."
UK Government sources said that Mr Li showed a "readiness to engage" on the issue..
Advertisement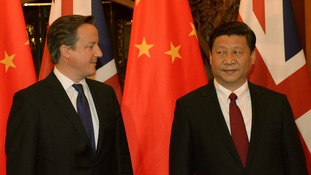 The Global Times newspaper's criticism of the UK is stinging given that David Cameron has spent two days courting China's leaders.
Read the full story
The Prime Minister said he thinks public understand the importance of his role in bringing trade delegations to China and other growing markets as the financial crisis still engulfing Europe has shown UK businesses "can't just rely" on EU markets and must look "further afield" for opportunities:
I think the British public have a very good understanding of what I describe as the long term plan. They know that Britain, having had some very difficult years, having suffered badly in the crisis, is on a mission to rebuild.

That means sorting out your finances at home and getting the deficit under control. But it means making your way in the world and it means recognising that we can't just rely on European markets. We have to go further afield and we have to play to our strengths and win.

I think people have a very good understanding of that.
David Cameron said he would "stick with the facts and figures" after a scathing editorial in Chinese newspaper The Global Times dismissed the strategic importance of the UK and his "ice-breaking" visit.
Speaking during his visit to Shanghai, the Prime Minister said: "This is a visit that has delivered almost £6 billion-worth of deals.
"It is a visit that comes on the back of an eighteen month period where we have seen more Chinese investment into Britain in the last 18 months than in the previous 30 years.
"And also it is a visit where we have seen very good, high level, substantial discussions both with the premier and with the president - the premier who described the partnership 'as indispensable'. So I will stick with the facts and the figures."
The Prime Minister tweeted a picture of himself with business man Jack Ma, owner of Alibaba, China's version of Amazon.
Read: PM meets owner of China's version of Amazon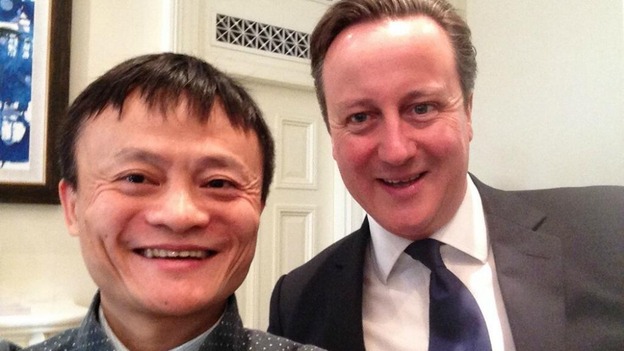 His picture is the first prime ministerial selfie shared on his Twitter timeline. Selfie was declared declared word of the year in 2013 by the Oxford Dictionary.
Load more updates
Back to top