Sister: Actor 'wasn't drag racing'
Sister of the Fast and Furious star Paul Walker has denied that he was drag racing when his friend lost control of the Porsche the pair were in. Police have said speed is believed to have been a contributing factor to their deaths.
The sister of Hollywood actor Paul Walker has denied that he died while drag racing, the Daily Mail reports.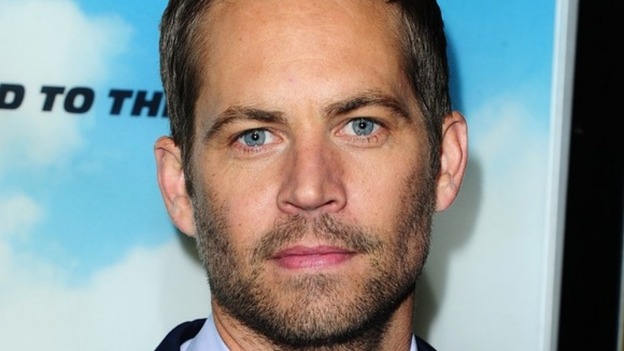 Read: Vin Diesel pays tribute to 'brother' Paul Walker
Ashlie Walker, 37, told the paper that The Fast and the Furious star and his friend Roger Rodas, who was driving the Porsche they crashed in, were not involved in a speeding competition.
She said: "They were absolutely not racing, that's a complete lie. It hurts us when we hear these lies and it makes our grief worse and more painful.
"These are irresponsible allegations and people are trying to make out speed and racing was the reason for his death when it was just a terrible accident."
Speed is believed to have been a contributing factor in a single-car accident which is believed to have claimed the life of Fast and the Furious star Paul Walker.
Authorities are yet to formally identify the victims, but said speed was a factor in the crash, according to NBC News. The exact cause is still under investigation.
"We don't know much about the cause of the collision other than that we know speed was at least a contributing factor," Sergeant Brian Allen of the Santa Clarita Valley Sheriff's Station told local media.
Fans have paid their respects at the site of the collision, after Walker's passing was confirmed on the actor's Facebook and Twitter feeds.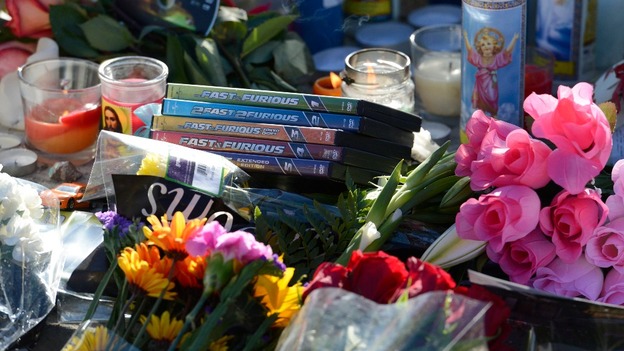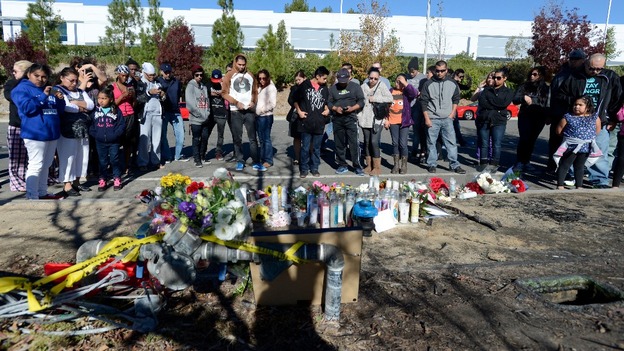 Advertisement
Actor Paul Walker died in a car crash after his friend lost control of a Porsche GT the pair were test driving, the Daily Mail reports. The car smashed into a pole and a tree before exploding according to witnesses. Photographs show the burnt out shell of the car.
A passerby posted footage of the aftermath of the accident, which occurred in Santa Clarita, north of Los Angeles.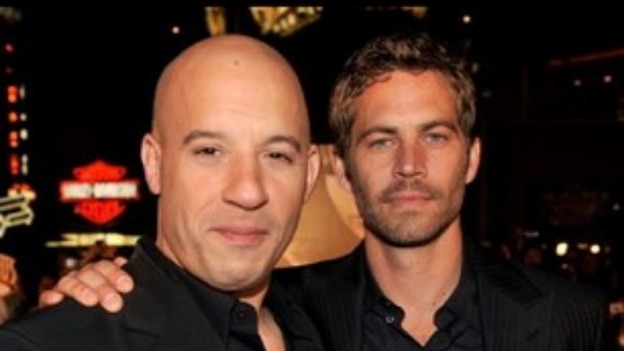 The actor Vin Diesel has paid tribute to his Fast and the Furious co-star Paul Walker who has died in a car crash in California.
He posted a picture of the pair on his Instagram account with the caption: "Brother I will miss you very much. I am absolutely speechless. Heaven has gained a new Angel. Rest in peace."
Read: Fast and Furious star dies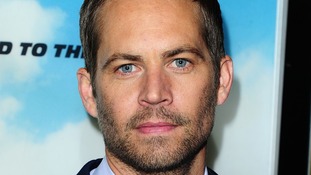 Actor Paul Walker, who starred in the Fast And The Furious movie series, has died in a car crash near Los Angeles. He was 40.
Read the full story
Law enforcement is at the scene of a car crash, where Fast and the Furious actor Paul Walker is reported to have died.
"Sadly, I must confirm that Paul did pass away this afternoon in a car accident," Ame Van Iden, Walker's publicist, said in an email.
Advertisement
Rapper Ludacris, and Hollywood actors James Franco and Ryan Phillippe have taken to Twitter, as tributes pour in for Fast and the Furious star Paul Walker, who was reported to have died today.
Your humble spirit was felt from the start, wherever you blessed your presence you always left a mark,… http://t.co/nUiPPIU9Bb
Paul was a good dude. Conscientious & not caught up in Hollywood. He knew there was more to life & lived like it. Nice to know you brotha.
Universal Pictures, the studio behind the Fast and the Furious film franchise, has said they are "heartbroken" over the death of one of its star.
Paul Walker is reported to have died in a car crash north of Los Angeles earlier today, his publicist confirmed.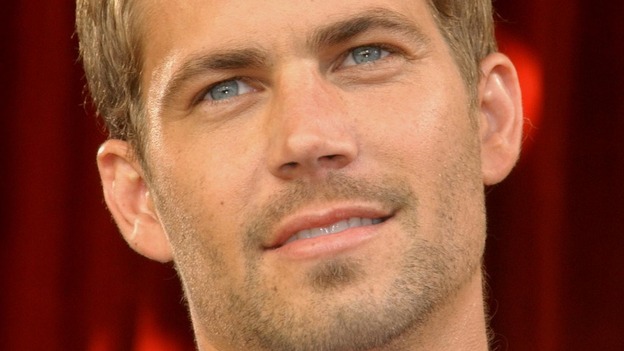 In a statement, the studio said: "Paul was truly one of the most beloved and respected members of our studio family for 14 years, and this loss is devastating to us, to everyone involved with the Fast and Furious films, and to countless fans.
"We send our deepest condolences to Paul's family".
The Los Angeles County Sheriff's department has told the Associated Press that deputies found a car engulfed in flames, thought to be of actor Paul Walker's when they responded to a report of a collision in the community of Valencia in California.
Two people who were found in the car were pronounced dead at the scene.
Singer Alexandra Burke and US rapper 50 Cent are among many stars to have taken to Twitter to pay their condolences to actor Paul Walker, after his publicist confirmed the 40-year-old had died in a car crash today.
So so sad. RIP Paul Walker... Such a talented and Blessed individual.. keeping Paul and his family in my prayers... :( so sad.
Load more updates
Back to top