Thai police have removed barbed-wire barricades from outside the prime minister's office and police headquarters in Bangkok.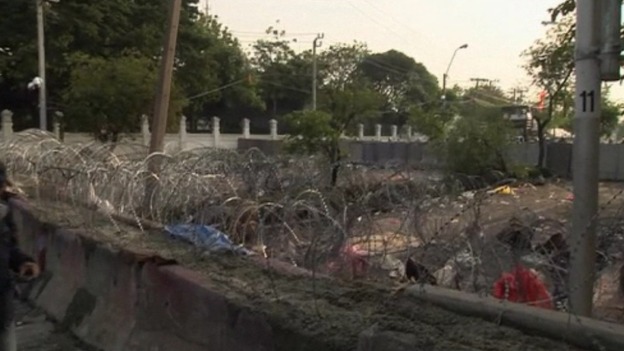 The move comes after teargas and rubber bullets were used in protests over the weekend against the government of Prime Minister Yingluck Shinawatra.
Protesters and police officers mingled outside the buildings after removing the barricades as tensions appeared to lessen.
Demonstrators are demanding that Yingluck, the sister of former Prime Minister Thaksin Shinawatra, steps down - a call that she has rejected.