A man accused of shooting an unarmed officer during a routine neighbourhood call is being questioned by police.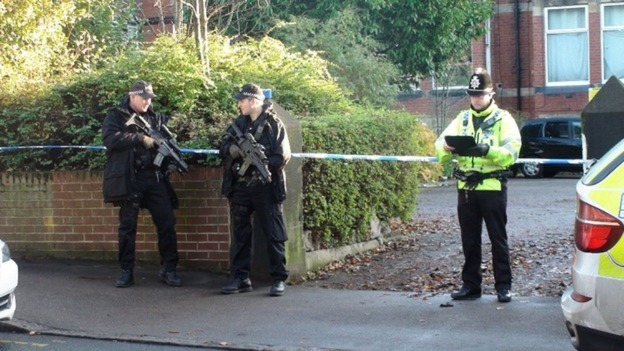 The 33-year-old officer is believed to have been blasted with a shotgun as she and a male colleague called at a house in the Hyde Park area of Leeds shortly after 4am yesterday.
She received serious injuries to her head, neck and right hand and is in a stable condition in a Leeds hospital.
Following a six-hour manhunt suspect James Leslie, 37, was arrested near a primary school about a mile from the scene of the shooting.